2022 Cadillac CT4-V and CT5-V Blackwing: More Power FTW!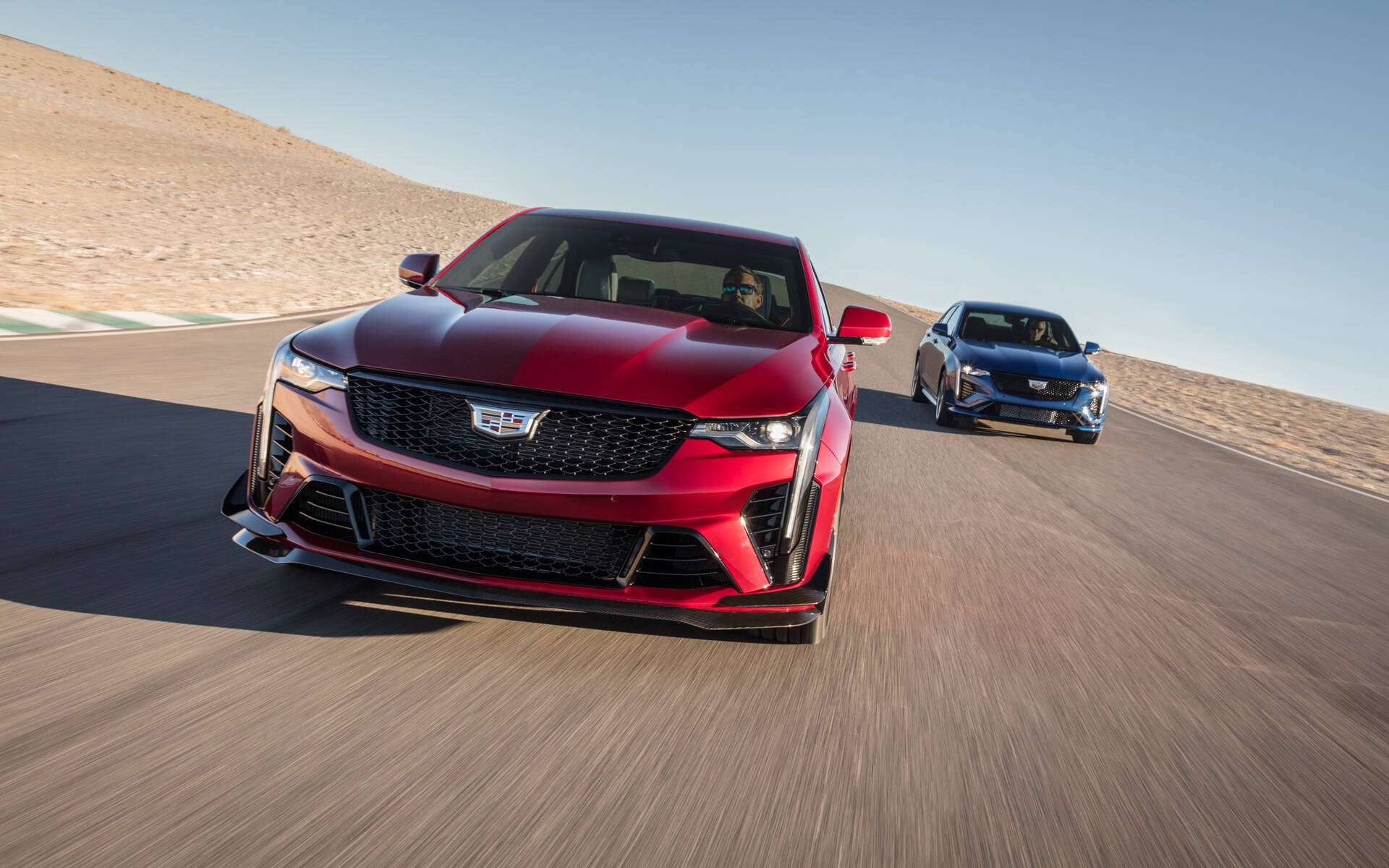 Cadillac is slowly but surely turning things around. After introducing the next-generation Escalade as well as the all-new CT4 and CT5 sedans, the brand is now focusing on performance.
Of course, electric vehicles are the future at General Motors, but on Monday night we were presented a real alternative to the finest sport sedans in the world—the 2022 Cadillac CT4-V Blackwing and CT5-V Blackwing.
Serious Stuff
Replacing the late ATS-V and CTS-V, these cars are set to take on the mighty BMW M3 and M5, something the previously launched CT4-V and CT5-V could not do. The Blackwing models are the cream of the crop in terms of performance at Cadillac.
While a future test drive on the road and the track will help validate the company's efforts, the early indication is that we're in for a good fight.
Two-headed Powerhouse
The old Cadillacs were not necessarily bad, but they were undoubtedly missing something. And that little something can be found in the new CT4 and CT5, even the basic versions. Now, customers have a valid reason to cross-shop a BMW 3 Series with a Cadillac CT4.
Imagine with bigger engines.
The 2022 Cadillac CT4-V Blackwing houses a twin-turbocharged 3.6-litre V6 engine that produces 472 horsepower and 459 pound-feet of torque. Meanwhile, the Cadillac CT5-V Blackwing gets a supercharged 6.2-litre V8 that unleashes a whopping 668 horsepower and 659 pound-feet of torque—even more than what we had with the ATS-V and CTS-V, which relied on the same engines.
In both cases, power is sent to the rear wheels via a 10-speed automatic transmission or a six-speed manual. We know quite a few driving purists who will be thrilled about that!
No AWD
There were rumours that the Blackwing models would offer an AWD option, but after doing tests with prototypes that didn't prove to be any faster on the track, Cadillac decided to stick with RWD.
Everything that's included in the cars is there for a reason—to improve on-track performance. At the same time, they are designed to be comfortable and civilized enough for daily enjoyment.
A big part of the credit goes to GM's next-generation Magnetic Ride Control suspension, as previously featured on the new Corvette and full-size SUVs. This highly advanced suspension can adjust damping characteristics several times per second to maximize grip and ride quality based on road conditions.
We must say we're quite impressed, at least from a mechanical and technical standpoint. As for the rest, we hope that material selection, build quality and driving dynamics match what we found in the standard V-series models.
The 2022 Cadillac CT4-V Blackwing and CT5-V Blackwing will go on sale later this year starting at $67,198 and $89,898, respectively.
Share on Facebook