Volkswagen ID. BUZZ Won't Come Here Until 2023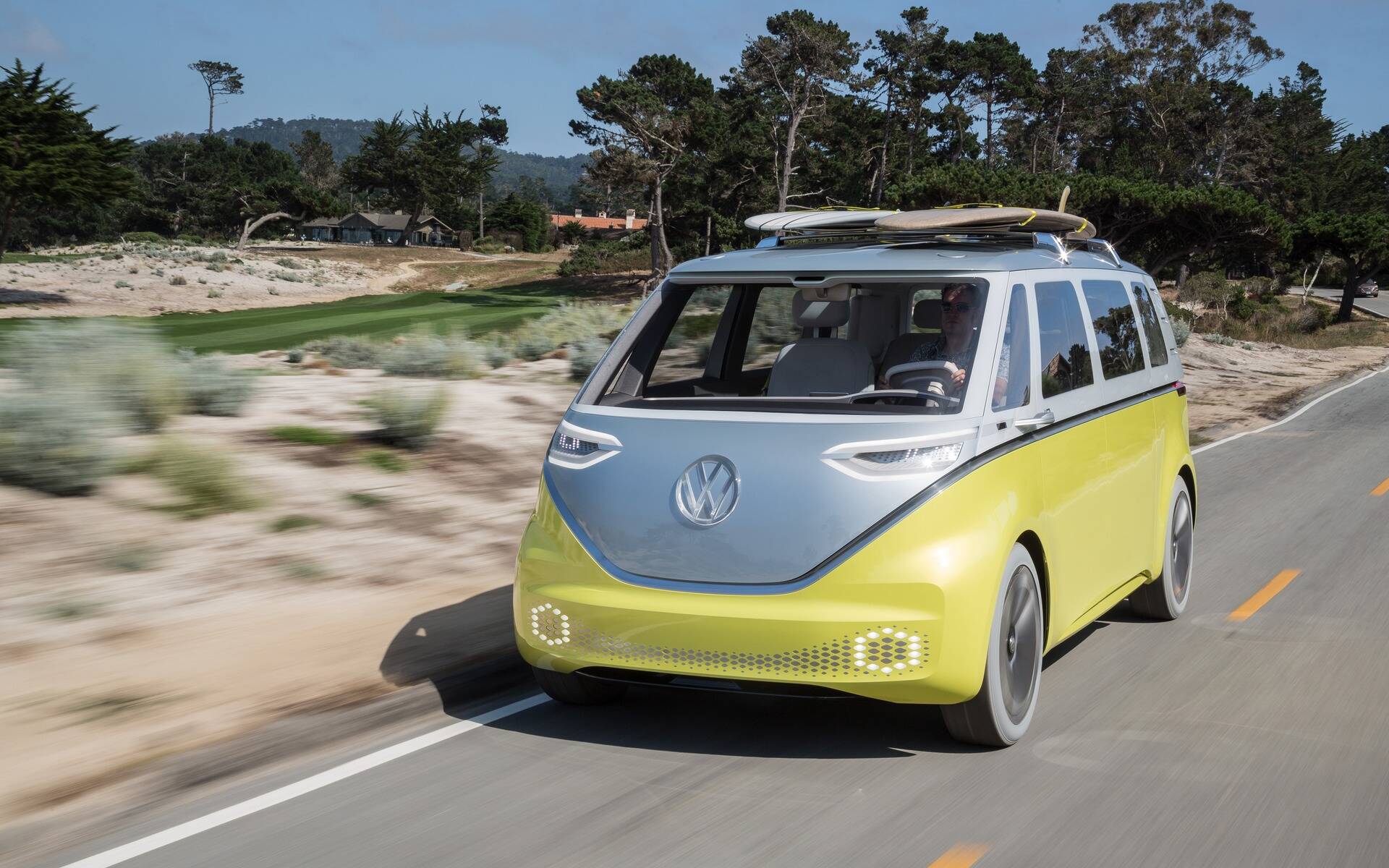 One of the electric vehicles that will create the most buzz in the next few years—literally—is the production version of the ID. BUZZ concept, a modern interpretation of the iconic Microbus (Type 2) from Volkswagen.
Unfortunately, we'll have to be even more patient than we expected.
In an interview for Automotive News, Volkswagen of America CEO Scott Keogh said the vehicle will not go on sale on this continent in 2022, but more likely in 2023.
"I wish it was coming next year," he told the website. "It's not going to come quite as soon as that; it's going to be a little bit later than that."
Keogh acknowledged that the reaction from fans and dealers has been huge since the concept was first unveiled in Detroit four years ago.
The ID. BUZZ indeed sounded quite promising with 369 horsepower, all-wheel drive, 0-100 km/h sprints in about five seconds, over 400 kilometres of range, and a 111-kWh battery that could be charged to 80 percent in 30 minutes. It also offered seating for up to eight.
But more than anything, it's the design that wowed people—a delightful mix of futuristic styling and retro charm—and brought back good memories.
The production model, to be built in Hanover, Germany alongside a commercial electric van, will first be sold in Europe next year.
Spearheading Volkswagen's next-generation EV offensive in North America will be the ID.4 crossover. Sales in Canada will begin early this summer as a 2021 model. Pricing will be announced closer to launch.
As for the ID.3 hatchback, North American availability remains a big question mark. 
Watch: First look at the 2021 Volkswagen ID.4
Share on Facebook