It's Carnival Time at Kia!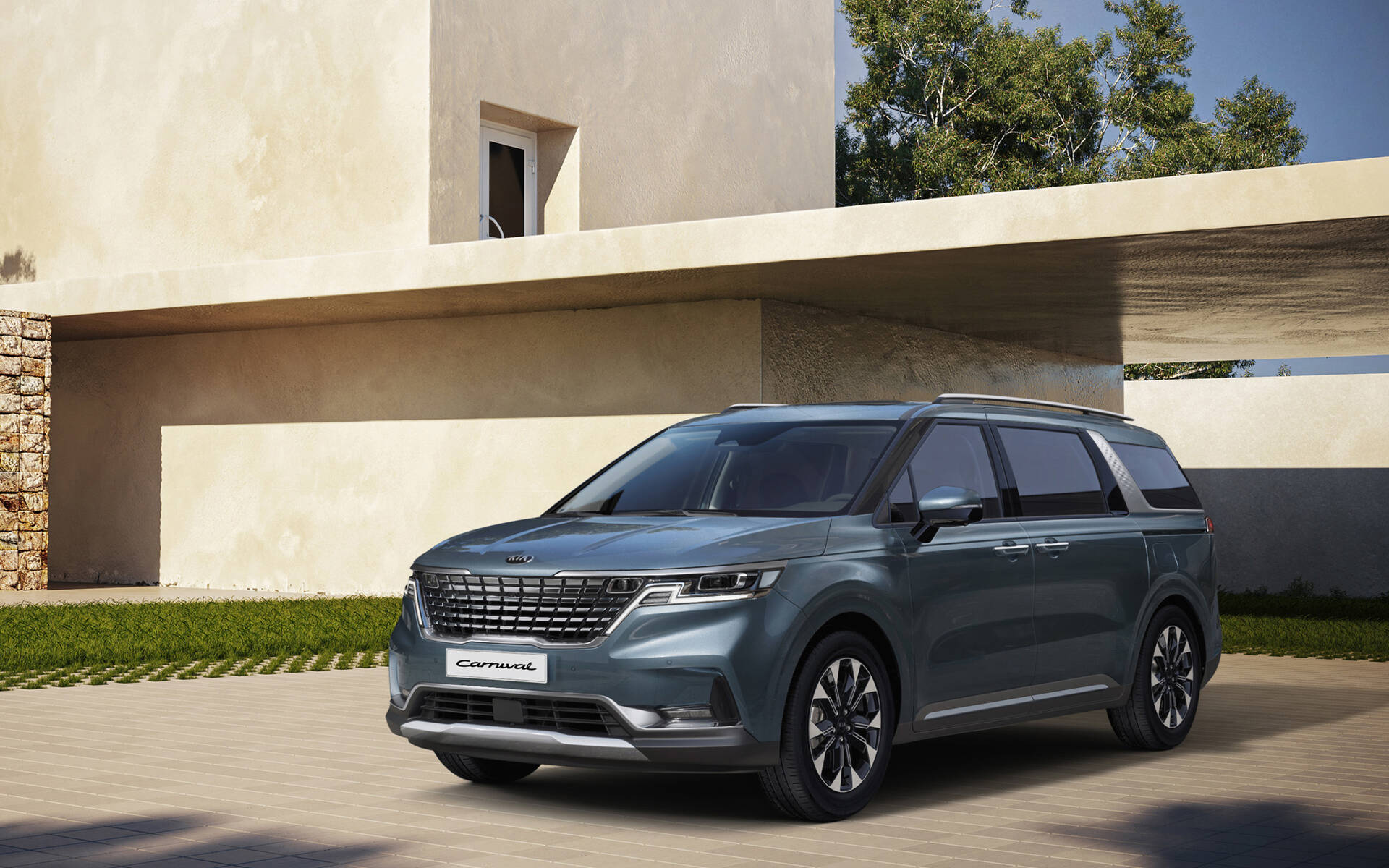 (UPDATE--01/14/2021: Kia's top brass in Korea has just confirmed the name change for North America. Below is the original article.)
Last June, Kia unveiled a new generation of the minivan we North Americans know as the Sedona but is sold as the Carnival in other markets.
The Korean automaker, which is in the process of simplifying its vehicle nomenclatures globally (like the Optima became the new K5, for instance), appears to be set to rename the Sedona on our continent for the 2022 model year.
According to documents by the National Highway Traffic Safety Administration (NHTSA) in the U.S. and information from a VIN decoder posted on the Sedona Forum, the minivan will be called Carnival here as well.
The Car Guide contacted Kia Canada to get a confirmation, but to no avail.
The vehicle will likely be a close copy of what you see on these pictures. With a sharp new design and rugged stance, the company prefers to talk about a "Grand Utility Vehicle" rather than a conventional minivan. However, forget the luxurious Limousine version with first-class seating that's available in South Korea.
As for powertrains, the Carnival offers a 3.5-litre V6 rated at 294 horsepower and a 2.2-litre turbo-diesel four-cylinder producing 202 horsepower. Only the former will be sold here, of course. You can expect an eight-speed automatic transmission, too, but alas no AWD system or hybrid variant to compete with the new Chrysler Pacifica and Toyota Sienna.
The 2022 Kia Carnival should go on sale in Canada in mid-2021 with a slightly higher base price than the current Sedona ($32,295 plus freight and delivery). Further details will likely be provided in the coming weeks.
Share on Facebook