Hyundai Kona N is Confirmed, to Debut Later in 2021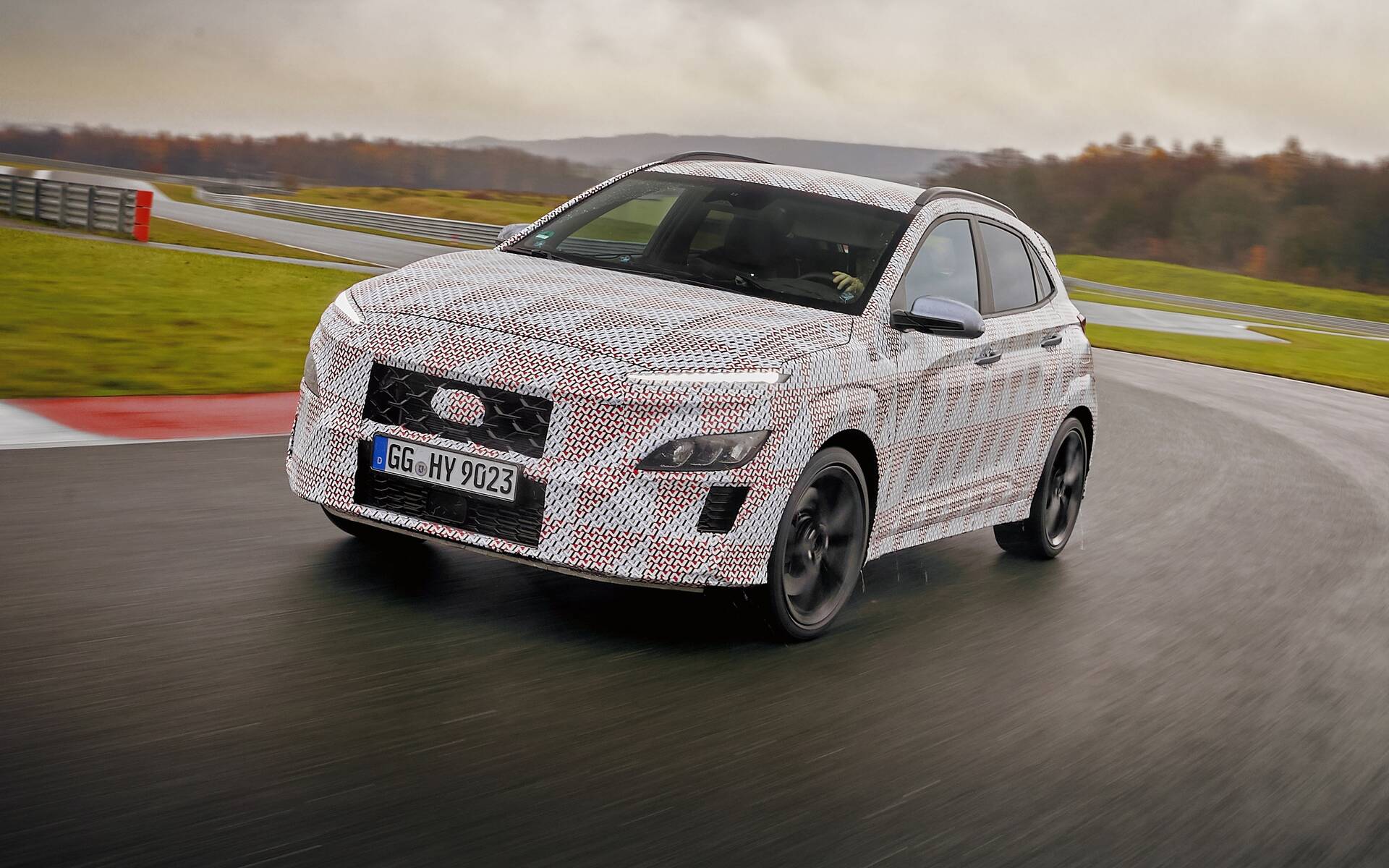 After announcing a mid-cycle update to the Kona for 2022, including the addition of a sporty N Line model, Hyundai has just confirmed what many performance enthusiasts have been anticipating for over a year now: a Kona N is coming!
The Hyundai N lineup, which features the Veloster N and soon the Elantra N, not to mention the i30 N sold in Europe, will have its first-ever SUV.
By the way, the "N" stands for Nürburgring, the world-renowned German track where Hyundai rigorously tests and hones its performance vehicles before they hit the road.
"The all-new Kona N is the first 'hot SUV' from the N brand," says Till Wartenberg, Vice President and Head of N Brand Management and Motorsport Sub-division at Hyundai Motor Company. "As a 'hot SUV', it will have plenty of versatility as well as the driving pleasure like any other N vehicle."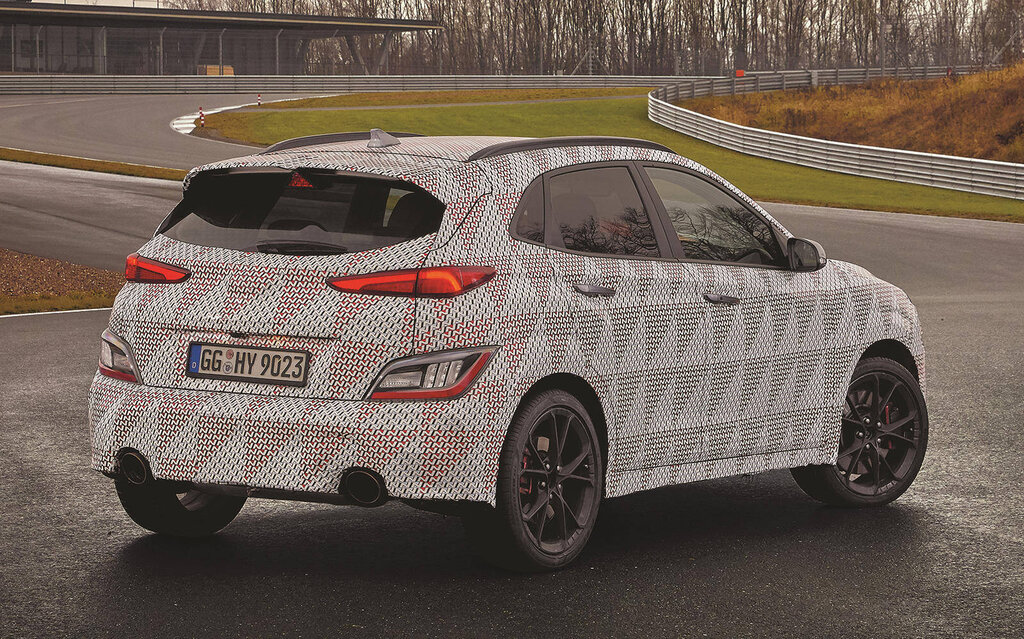 The pictures released by Hyundai don't show much, but we can see that the Kona N boasts exclusive alloy wheels and bigger tailpipes.
Under the hood, look for the same turbocharged 2.0-litre engine and eight-speed wet dual-clutch transmission as the Veloster N. The exact output remains to be determined, but the coupe we already know generates 275 horsepower.
Furthermore, Hyundai promises Launch Control for lightning-quick acceleration and an "emotional sound experience" courtesy of a unique exhaust system.
More details will be announced in the weeks ahead, which means an official debut will take place later in 2021. The Hyundai Kona N will pretty much be in a class of its own, rising above the new Mazda CX-30 Turbo in terms of power and agility.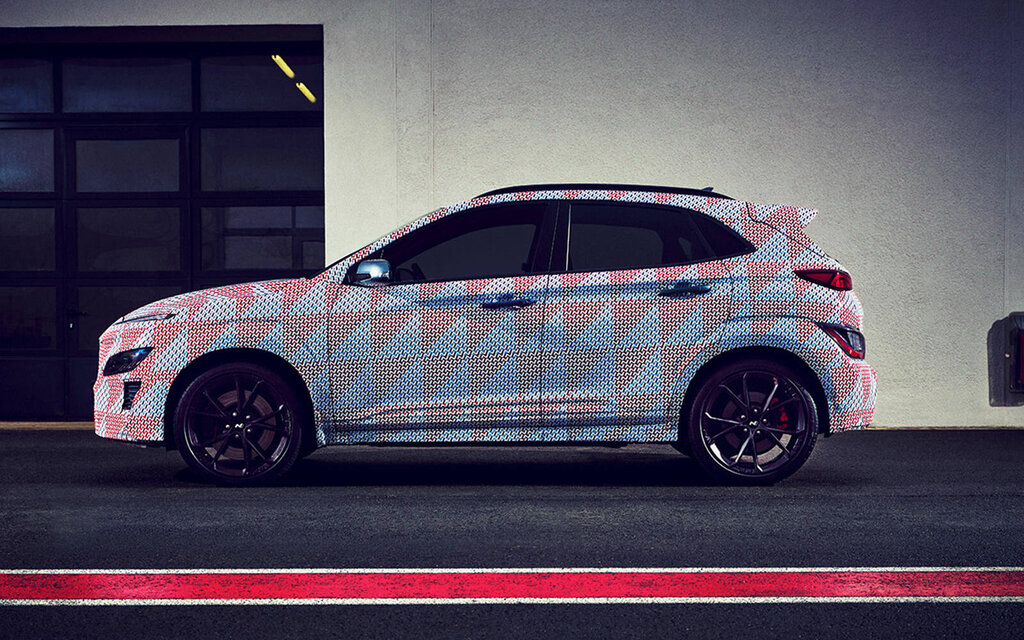 Share on Facebook