Tesla Adds Lower-priced
Model Y

Standard Range at Last
Six months after nixing plans to launch a Model Y Standard Range because it wouldn't deliver at least 400 kilometres of range, Tesla has had a change of heart and is now adding this variant to the lineup.
The company's Canadian website indeed shows a single-motor, rear-wheel-drive Model Y with 393 kilometres of range and 0-100 km/h acceleration in 5.6 seconds.
It comes with a base MSRP of $54,900 plus freight and delivery charges of $1,280. Selecting the third-row option—for a total of seven seats—requires a premium of $4,000.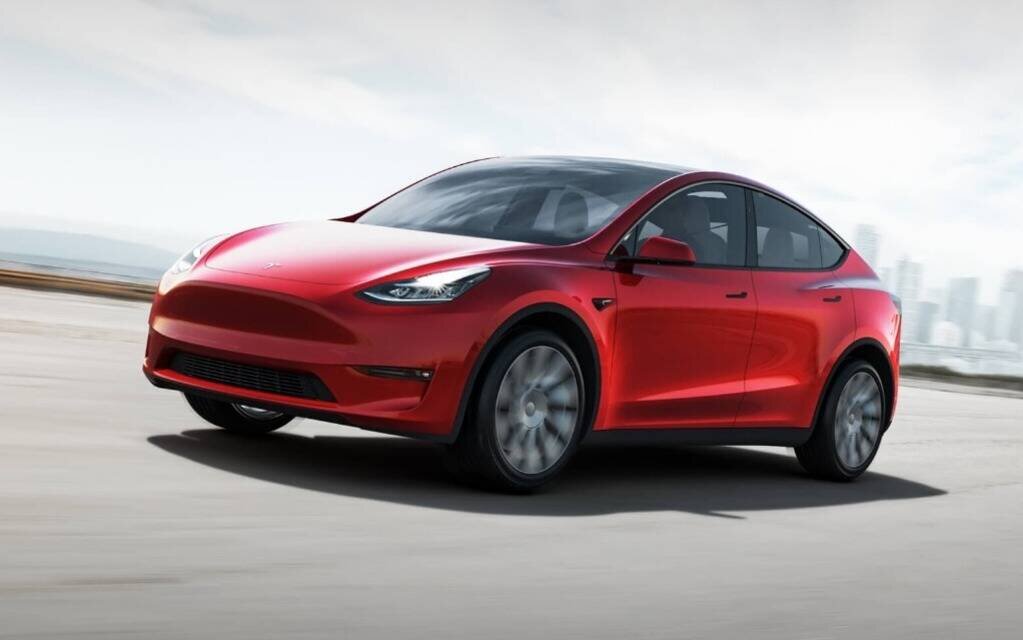 As a result, the Tesla Model Y Standard Range is expected to qualify for electric vehicle incentives in Quebec (up to $8,000) and British Columbia (up to $3,000) and is currently pending approval.
However, you can forget the $5,000 rebate from the federal government, which only applies to vehicles with six seats or fewer and a base MSRP of less than $45,000, or vehicles with seven seats or more and a base MSRP of less than $55,000.
The new Model Y Standard Range is available in five different body colours and rides on 19-inch wheels. Optionally, you can have 20-inch wheels ($2,600) and a tow hitch ($1,300) allowing a towing capacity of up to 3,500 pounds.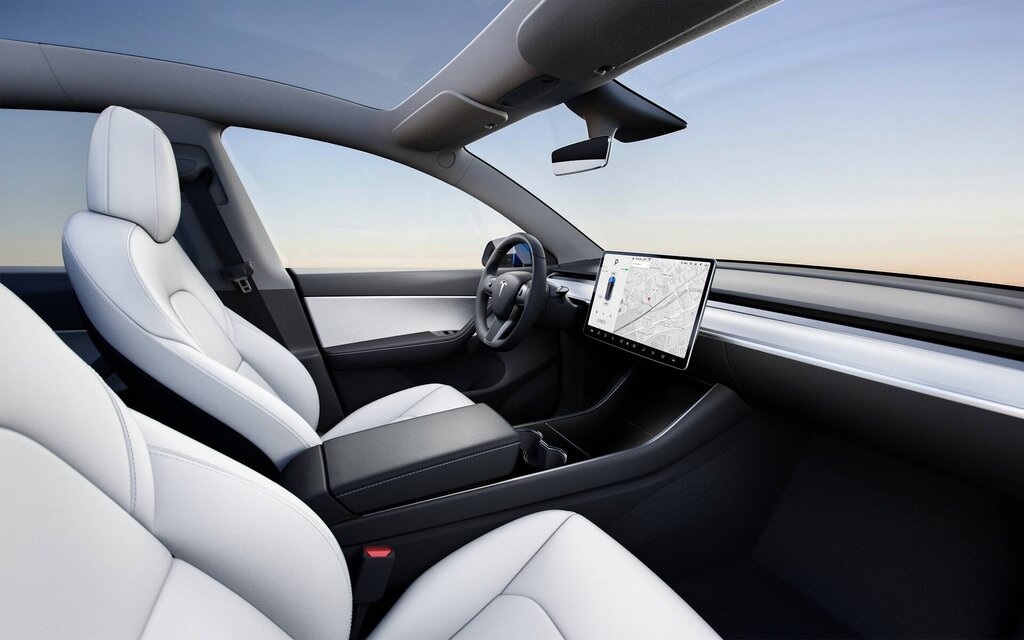 Tesla's Autopilot comes standard, naturally, while "Full Self-Driving Capability" is available for purchase post-delivery at $10,600, though prices are likely to increase over time with new feature releases. This technology is supposed to enable automatic driving from highway on-ramp to off-ramp including interchanges and overtaking slower cars, as well as automatic parking in both parallel and perpendicular spaces. There's also a "Summon" feature where your parked car will come find you anywhere in a parking lot.
In addition to the Standard Range, the Tesla Model Y offers Long Range (525 km) and Performance (488 km) variants with MSRPs starting at $68,600 and $82,600, respectively.
Share on Facebook