Singer's Porsche 911 All-Terrain Competition Study is Ready for Baja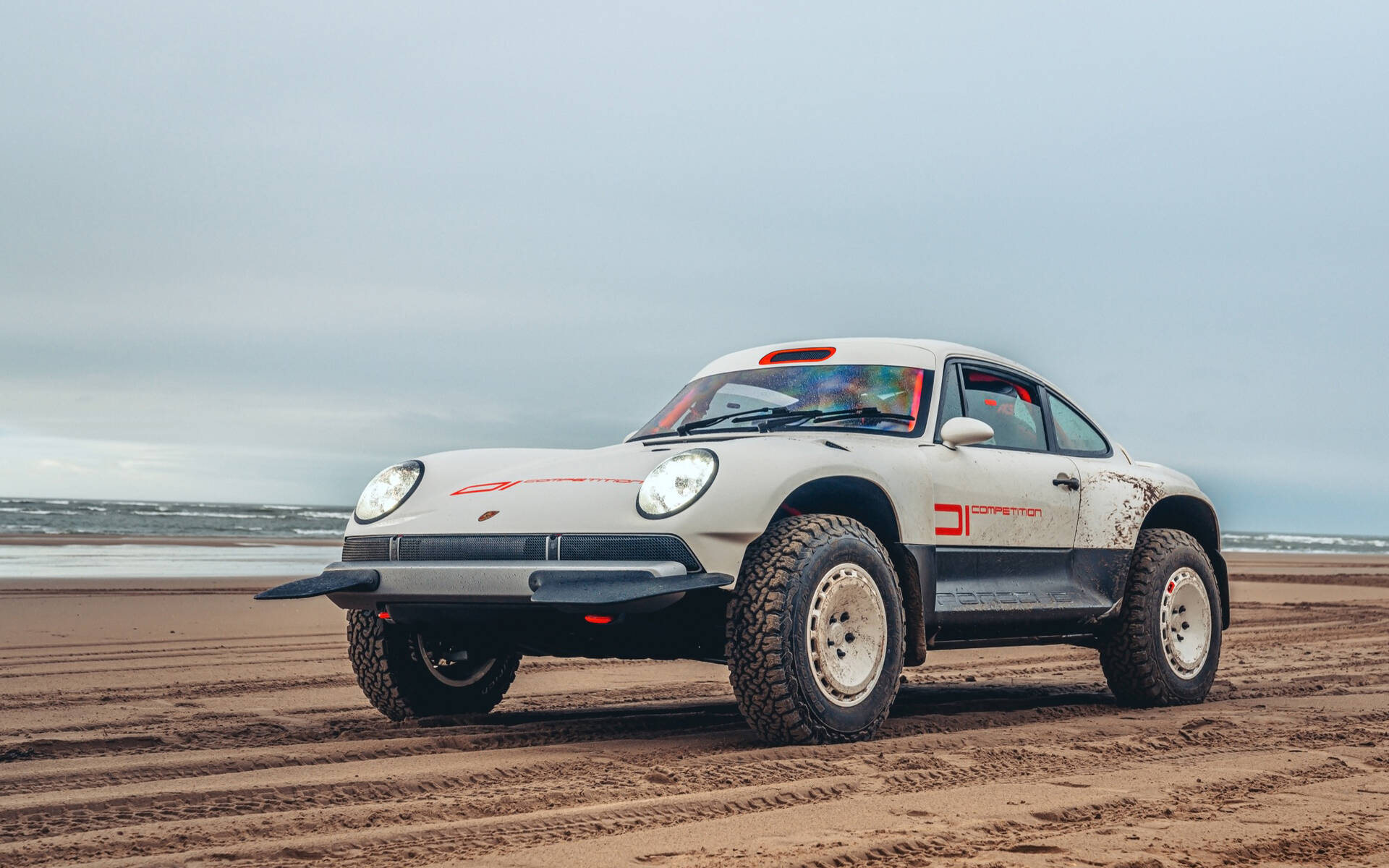 The Porsche 911 has set global standards for performance on the road and on the track, but not many people know about its off-road potential. We've already shown you a 911 Vision Safari concept made by the German automaker. You may have also seen 911 conversions by RUF, Gemballa, Elephant Racing and others.
Now, famous 911 tuner Singer Vehicle Design is getting in on the action with the Porsche 911 All-Terrain Competition Study (ACS).
Based on a third-generation (964) 1990 Porsche 911, the car was developed in collaboration with British rally expert Richard Tuthill. It was commissioned by a customer who wanted a machine to participate in competitions such as the Dakar Rally and Baja 1000.
Two units are being built, actually—one in white designed for high-speed desert events, and one in red for rallies on paved roads.
Singer's conversion starts with carbon fibre body panels including massively flared fenders, twin dampers at each corner that increase ground clearance and suspension travel, 16-inch forged alloy wheels, the same BFGoodrich K02 tires used by the Ford F-150 Raptor and Jeep Wrangler Rubicon, and large steel brakes with four-piston calipers.
Mechanically, the Porsche 911 ACS by Singer benefits from a twin-turbocharged 3.6-litre flat-six engine with twin water-to-air intercoolers. Since the 964 had a naturally aspirated engine, the turbocharging system was developed specifically for this car.
All 450 horsepower and 420 pound-feet of torque are controlled via a five-speed sequential dog-box allowing clutchless upshifts, along with a custom-tuned AWD system using three mechanical limited-slip differentials. By the way, a long-range fuel tank and two full-size spare tires are included, too.
As for the interior, the FIA-spec roll cage and seats are complemented by a custom digital gauge cluster and steering wheel, a giant hydraulic handbrake for the driver and a GPS navigation system for the co-driver.
Singer says it will be able to modify 911s to similar specs for other customers once the first two ACS cars are completed. Even better, more "competition studies" like this are coming. We'll keep an eye on them, for sure.
Share on Facebook