2022 Mitsubishi
Eclipse Cross

Gets Bigger Yet Sportier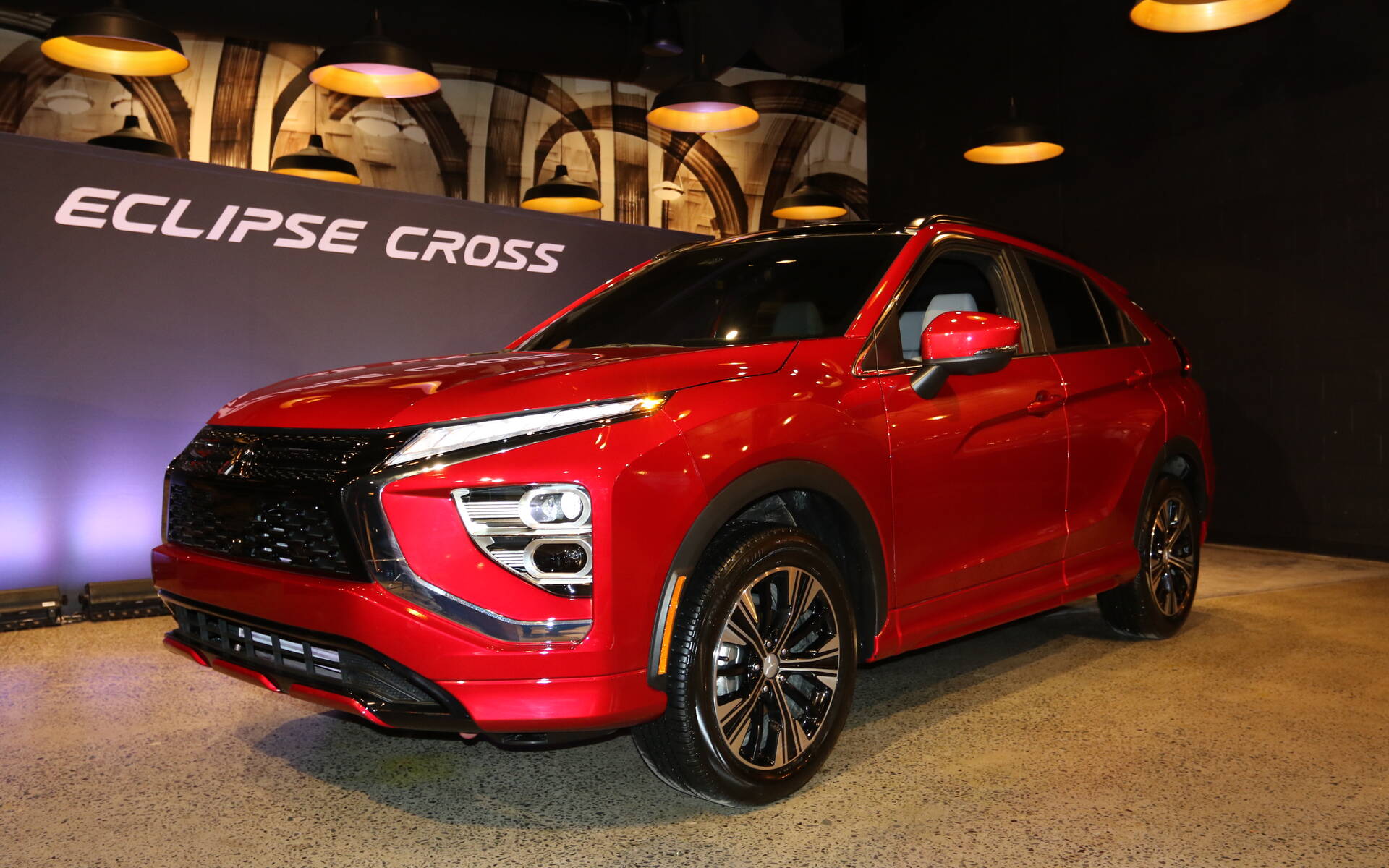 The Mitsubishi Eclipse Cross has always been hard to categorize, blurring the line between sub-compact and compact SUVs. For 2022, it gets a number of modifications including revised dimensions.
The new model gains 10 centimetres in length and is now 14 centimetres longer than the RVR. This has a direct impact on rear-seat legroom and trunk capacity, the latter increasing from 640 litres (2021) to 663 litres (2022). The Eclipse Cross still has way less cargo room than other compact SUVs that offer more than 1,000 litres.
Designers have slightly updated the front fascia with slimmer headlights and a revised bumper. The change we appreciate the most is the elimination of the unsightly red bar connecting the taillights—one of the biggest complaints from potential customers, Mitsubishi admitted. Now, the rear window appears in a single piece for improved visibility.
More Room and Connectivity
Inside, the seats are more comfortable than before. In fact, the Eclipse Cross could become one of the leaders of the segment in that department.
In order to improve usability and connectivity, Mitsubishi has removed the touchpad and revised the multimedia controls, which is a good move. On the other hand, it's a shame the company chose not to redesign the interface at least a little.
While we couldn't take the 2022 Eclipse Cross for a spin during the media launch, we noticed that fit and finish is improved and that the trunk is indeed larger, though the cargo floor remains fairly high.
As for the extra rear-seat legroom, we couldn't tell right away. A side-by-side comparison would be necessary here.
Same Engine, Sharper Chassis
The powertrain of the 2022 Mitsubishi Eclipse Cross remains unchanged, namely a turbocharged 1.5-litre four-cylinder engine that produces 152 horsepower and 184 pound-feet of torque.
Engineers have revised the chassis, mind you. Their goal was to make the Eclipse Cross more dynamic and a much better handler, so they have reinforced key areas for increased rigidity and upgraded suspension components for a sportier ride. In particular, the beefed-up rear suspension can handle heavier loads, which in turns improve agility in corners.
Now, what about pricing? The 2022 Eclipse Cross will start at $25,598 when it goes on sale in the first quarter of 2021. In addition to all-wheel drive, standard content includes an eight-inch centre display, heated front seats and automatic emergency braking with pedestrian detection.
The SEL S-AWC model adds a few advanced safety features, smart key and heated steering wheel for $31,218. Meanwhile, the top-line GT commands a price of $36,998, putting the Eclipse Cross in direct competition with roomier, more powerful and more generously equipped compact SUVs.
Share on Facebook