Ford
Mustang Mach-E

's Official Range is Better Than Expected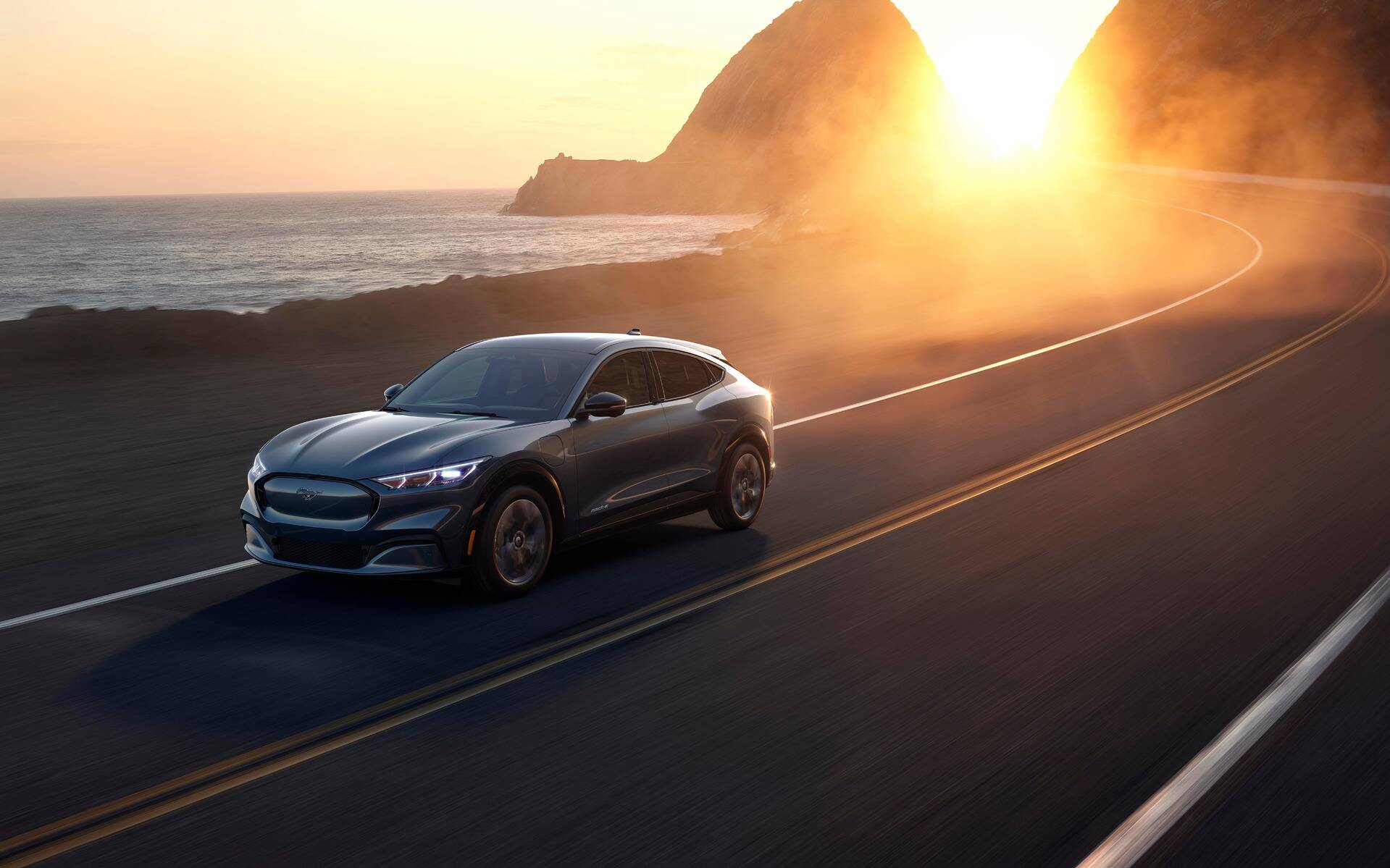 As it turns out, the new 2021 Ford Mustang Mach-E isn't just more powerful than initially advertised. The U.S. Environmental Protection Agency (EPA) has just completed its own series of tests, and we can now tell you the electric crossover offers more range than everyone thought, as well.
In most cases, the official numbers are up by about 15 kilometres—not a major improvement, but still.
Specifically, the standard-range Mustang Mach-E with rear-wheel drive is able to cover 370 km instead of 355 km. With all-wheel drive, the battery has a capacity of 340 km versus the Ford-estimated 325 km. 
When it comes to the extended-range Mustang Mach-E, the RWD variant can travel up to 483 km (previously 475 km). In AWD configuration, the EPA revised Ford's estimate of 425 km, putting it at 435 km.
The Mustang Mach-E California Route has yet to be tested by the U.S. federal agency, mind you, though we suspect it will get the same rating of 483 km as the longest-range models.
On this side of the border, we have not heard from Natural Resources Canada at the time of writing. In all likelihood, the numbers will be identical.
By the way, where do the Mach-E's closest rivals stand? The Tesla Model Y is the range champ with 488-525 km depending on the drivetrain. The Polestar 2 (375 km) and Audi e-tron (357 km) are not as capable, but let's not forget the upcoming Volkswagen ID.4 which promises over 400 km of range.
Deliveries of the 2021 Ford Mustang Mach-E will begin in just a few weeks. Keep following The Car Guide as we'll have a first-drive review of this electric SUV sometime soon.
Share on Facebook