Is This Actually the New 2022 Kia Sportage?
The current-generation Kia Sportage is four years old and a brand new model is coming for 2022. Similar to its cousin, the Hyundai Tucson, it will receive a complete makeover. And we finally have a preview of what it will look like.
Following spy shots of camouflaged prototypes being tested on the road in recent weeks, two pictures coming from China reveal a Sportage that will be introduced at the upcoming Guangzhou Auto Show (Nov. 22-Dec. 1). They were posted on the Explica website.
Yep, there are auto shows taking place somewhere on the planet despite the COVID-19 pandemic. The new Sportage on these images appears completely exposed for the first time.
As expected, styling marks a radical departure from the Sportage sold at Kia dealerships right now. The front fascia is somewhat reminiscent of the Korean automaker's latest SUVs including the Seltos and Sorento, with a large and boldly designed grille and headlight combination. In the rear, the taillights mimic those on the Sorento, while the name of the vehicle appears in block letters across the liftgate just like other Kia SUVs.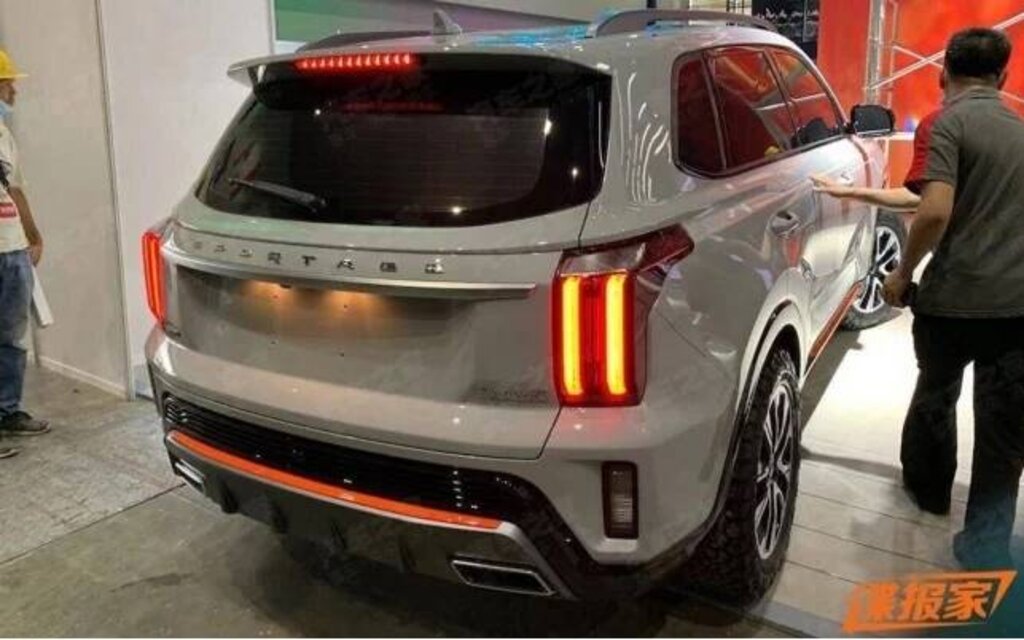 The bumpers are totally new, as well, and there's an orange strip around the lower body, kind of like the Subaru Forester. But what's up with those off-road tires? Is Kia preparing a hardcore variant of the Sportage to rival the Jeep Cherokee and Ford Bronco Sport?  
In any case, let's not get too carried away because there are considerable differences between our Kia Sportage and its Chinese counterpart (known as KX5). Maybe the same will apply for the new generation.
The next few months should provide good, solid answers.
Share on Facebook