New Lamborghini Huracán STO is a Street-legal Racer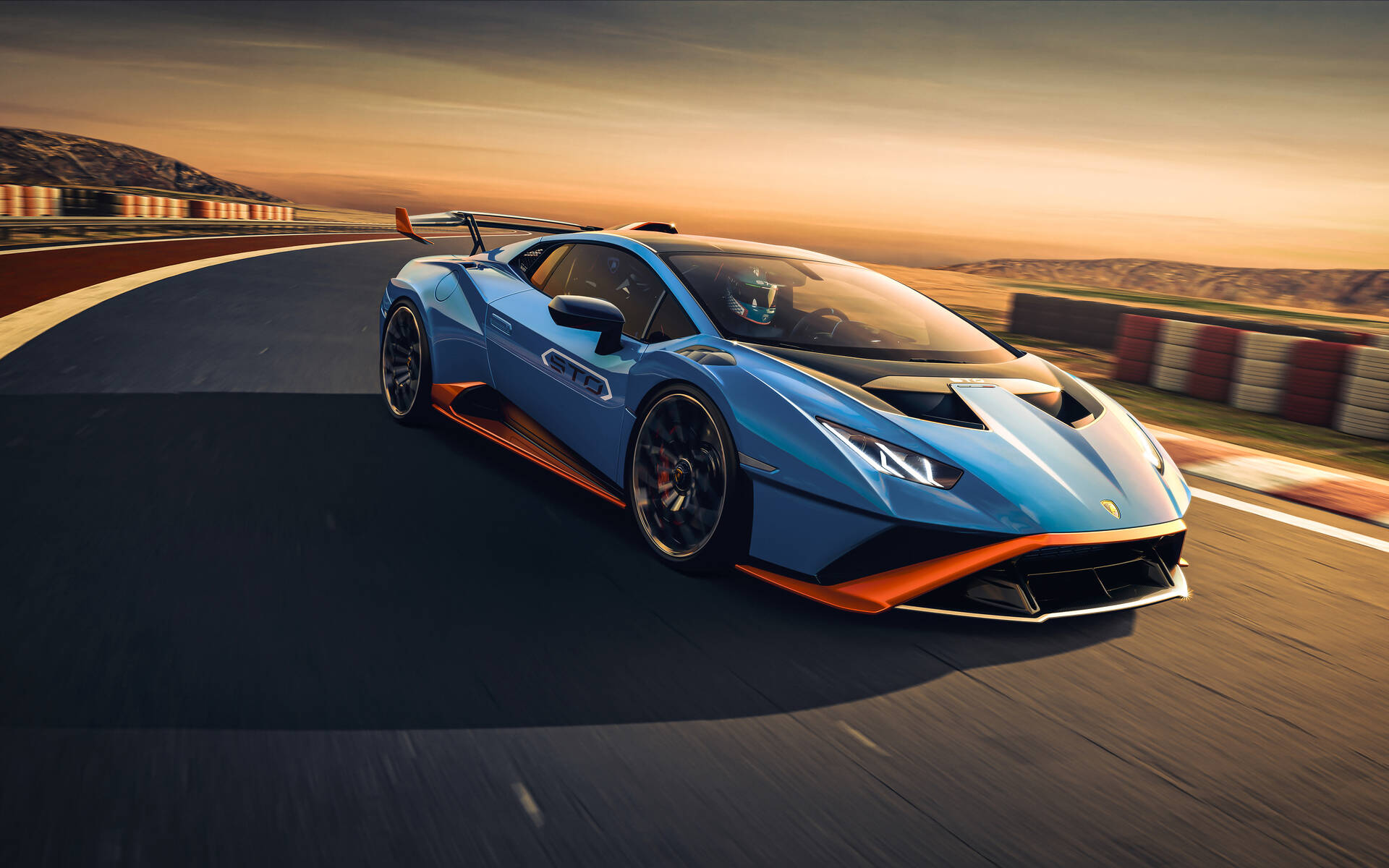 Lamborghini is pushing its entry-level supercar to new heights with the Huracán STO.
The name stands for Super Trofeo Omologata and it's essentially a street-legal version of the Huracán Super Trofeo EVO and Huracán GT3 EVO race cars, the latter a multi-time winner of the 24 Hours of Daytona and 12 Hours of Sebring.
Equipped with a naturally aspirated V10 engine that produces 631 horsepower and 417 pound-feet of torque at 6,500 rpm, the rear-wheel drive Huracán STO sprints from 0-100 km/h in three seconds flat and 0-200 km/h in nine seconds before reaching a top speed of 310 km/h.
A lot of that performance also comes from a weight reduction of 43 kilograms versus the old Huracán Performante (more than three quarters of exterior panels are made of carbon fibre) and a gain of 37 percent in total aerodynamic efficiency, the result of a close collaboration with Lamborghini's motorsport team.
The front hood, bumper and fenders are comprised of a single component called the cofango, similar to race cars. New air ducts increase the airflow to improve cooling and generate more downforce. The front splitter and underbody have a new design, too.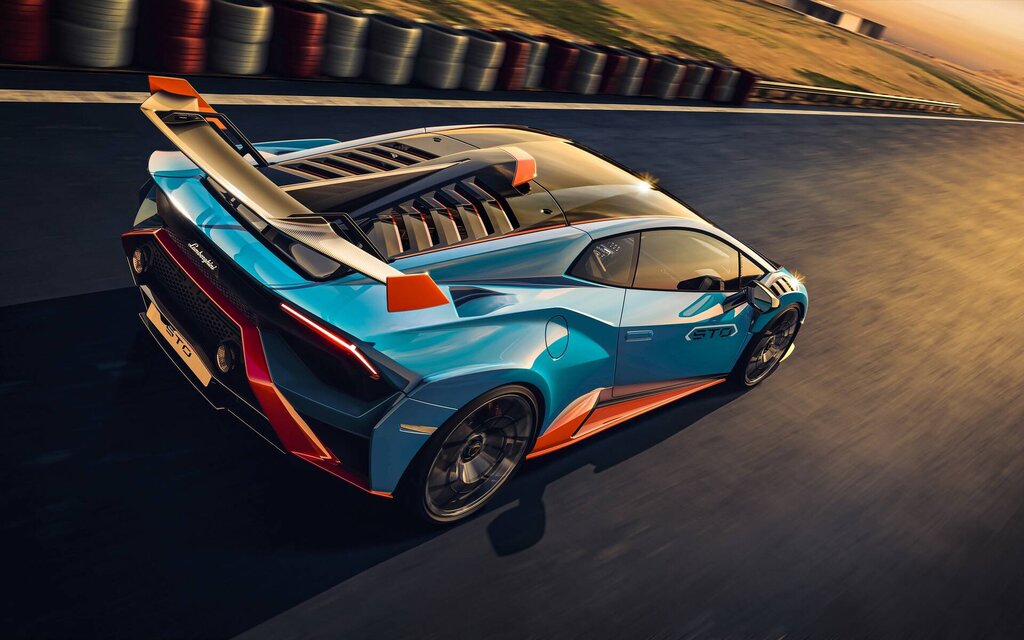 New rear fenders derived from the Super Trofeo EVO increase rear downforce and the car's overall aerodynamic efficiency. A NACA air intake integrated into the STO's rear fender serves as an engine air intake. Meanwhile, the revised rear hood design features an integrated air scoop to improve air cooling. A shark fin increases cornering stability and helps straighten airflow onto the rear wing, which can be manually adjusted.
The Bridgestone Potenza tires on Huracán STO are available in two versions—one designed for the road and the other more track-oriented. As for the brakes, look for extra durability and 25 percent more braking power versus the standard units.
Lamborghini says the engine sound is sharper at high revs, while gear shifts are quicker. Drivers have three new modes to choose from including STO, Trofeo and Pioggia. The second optimizes the car's systems for dry asphalt and the fastest lap times on track, while the third one is the specifically designed for wet and slippery conditions.
As with any other Lamborghini model, owners of the Huracán STO can fully customize both the exterior and interior via the Ad Personam personalization program. Deliveries will begin in the spring of 2021.
Share on Facebook