Over 33,000 VW Jettas Recalled in Canada for Possible Fuel Leak
The Volkswagen Jetta is being targeted by a recall due to a possible fuel leak. A bit more than 250,000 units are affected in North America including 33,414 in Canada.
The good news is that the current-generation Jetta is not part of the recall, which instead focuses on 2016 and 2017 models built from June 18, 2015 to December 9, 2017 and featuring a turbocharged 1.4-litre TSI engine.
In some cases, the fuel rail bolts could become loose over time. If this happens, there could be a fuel odour or fuel leak in the engine compartment, according to the recall notice posted by the automaker.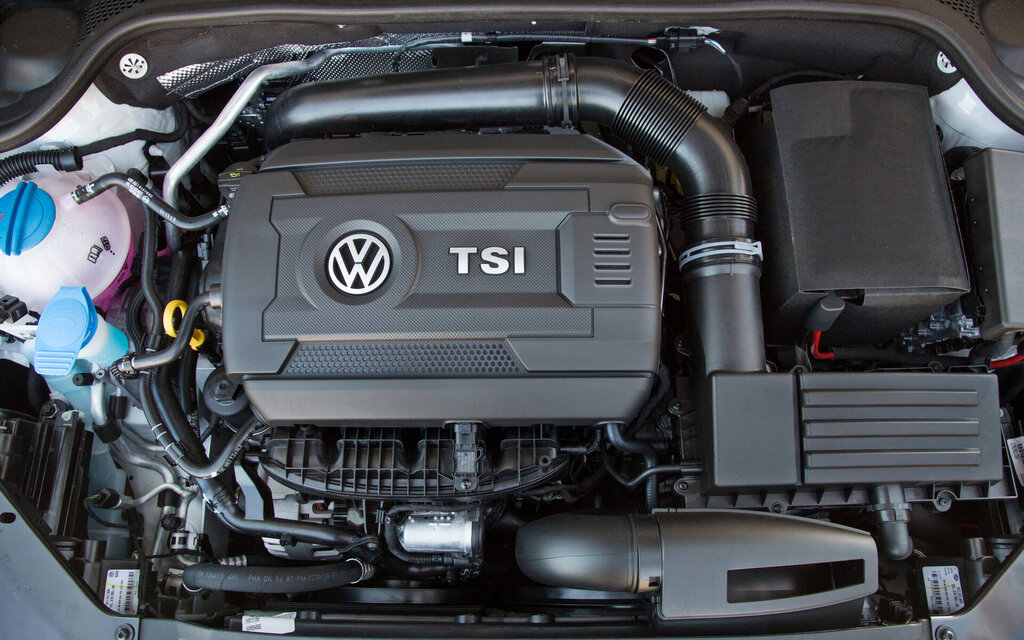 Needless to say a fuel leak increases the risk of a fire. Fortunately, no fire has been reported so far and no one has suffered any injuries. However, documents released by the U.S. National Highway Traffic Safety Administration (NHTSA) indicate an unspecified number of claims.
Sometime in the next few weeks, Volkswagen will notify affected owners and instruct them to take their 2016-2017 Jetta to a dealer to replace the fuel rail bolts and, if necessary, replace the fuel rail altogether.
In the meantime, if you smell a fuel odour or detect signs of fuel leaking from the engine compartment, you should schedule a service appointment immediately.
Watch: Our review of the 2016 Volkswagen Jetta 1.4 TSI
Share on Facebook