Toyota Virtually Showcases Four Unique Builds for SEMA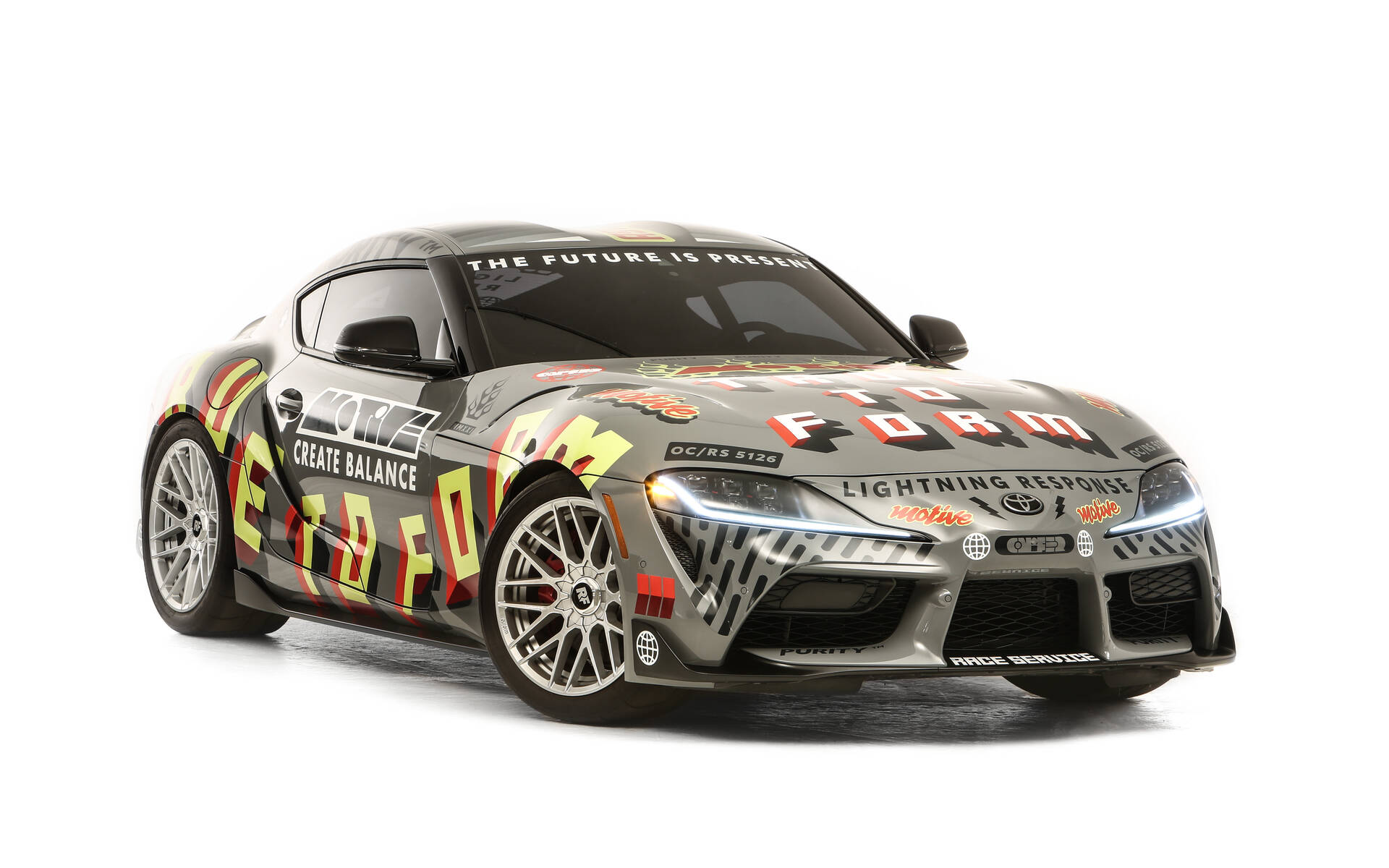 Toyota had plans to showcase four unique builds at this year's SEMA Show in Las Vegas, but since the physical event has been replaced by a virtual experience called "SEMA360," the automaker had no choice but to reveal them online yesterday.
"The Supra and Tacoma are legendary brands with legendary performance, so it made sense to use them to set the stage this year," said Ed Laukes, group vice president of Toyota's marketing division in the U.S.
Ornamental Conifer GR Supra
Ornamental Conifer is the moniker for British artist Nicolai Sclater, who is art director at a Los Angeles creative agency specialized in cars and pop culture. Starting with a Turbulence Grey 2021 GR Supra 3.0, Sclater meticulously hand-painted every letterform and graphic on the body. Expressions like 'True to Form' and 'Lightning Response' are nods to past and present Supra attributes.
GReddy Performance Formula D GR Supra
Ken Gushi currently drives the No. 21 GR Supra in the 2020 Formula Drift Pro class. With the help of GReddy Performance, he and his team pared down the GR Supra to only things needed in a pro drift racer, resulting in a simple and clean race car. All the graphic elements on the body are obviously exclusive to this model.
Papadakis Racing Rockstar Energy Drink GR Supra
Built by Papadakis Racing, this No. 151 2020 GR Supra is driven by Fredric Aasbo, the 2015 Formula Drift champion. The car is already popular thanks to a nine-episode YouTube series that documented the build and has earned more than 14 million views so far. Believe it or not, this bee-coloured coupe packs 1,033 horsepower.
4WD Toyota Owner Magazine Toyota Tacoma
Finally, with the growing popularity of off-road SUVs and overlanding, Toyota teamed up with the editors at 4WD Toyota Owner Magazine to create the ultimate adventure Tacoma. Based on a TRD Off-Road model, it houses a Magnuson Superchargers Roots-type blower and is capable of carrying bikes, kayaks and all sorts of camping and hiking gear. The completely modified lower front fascia incorporates skid plates and a bull bar, while the huge mud terrain tires work in tandem with a suspension lift kit.
Toyota promises to unveil more concepts tapping into pure performance—both on and off the pavement—in the weeks following SEMA360, so we'll keep an eye on those.
Share on Facebook