Study: Which Are the Best Driver Assistance Systems?
Automakers have made tremendous advancements in safety and driver assistance in recent years, but obviously not all of them have reached the same level of effectiveness and dependability.
While Tesla is generating a lot of talk with its Autopilot system, even more now with the beta test of its "Full Self-Driving" functionality, the reality is that a number of companies are offering similar alternatives.
So, which are the best driver assistance systems out there? You know, the ones that allow what can be described as semi-autonomous driving? U.S. magazine Consumer Reports recently tested 17 different systems to find out.
By combining lane keeping and adaptive cruise control features on a closed track as well as on public roads, the team conducted as many as 36 tests with each vehicle and evaluated them based on five main criteria—capability and performance; keeping the driver engaged; ease of use; clear when safe to use; and unresponsive driver.
Here is Consumer Reports' ranking:
Cadillac, Super Cruise
Tesla, Autopilot
Lincoln/Ford, Co-Pilot 360
Audi, pre sense
Hyundai/Kia, SmartSense
Mercedes-Benz, Active Driving Assistance
Subaru, EyeSight
BMW, ConnectedDrive Active Driving Assistance
Porsche, Active Safe
Volvo, Pilot Assist
Honda/Acura, Honda Sensing
Nissan/Infiniti, ProPILOT
Toyota/Lexus, Toyota Safety Sense
Volkswagen
Chevrolet/Buick, Driver Confidence Package
Land Rover, InControl
Mazda, i-Activsense
Keep in mind there can be differences among models, model years and packages that could affect some parameters of how the system operates. Also, some automakers can change their systems software on current and future vehicles with over-the-air updates.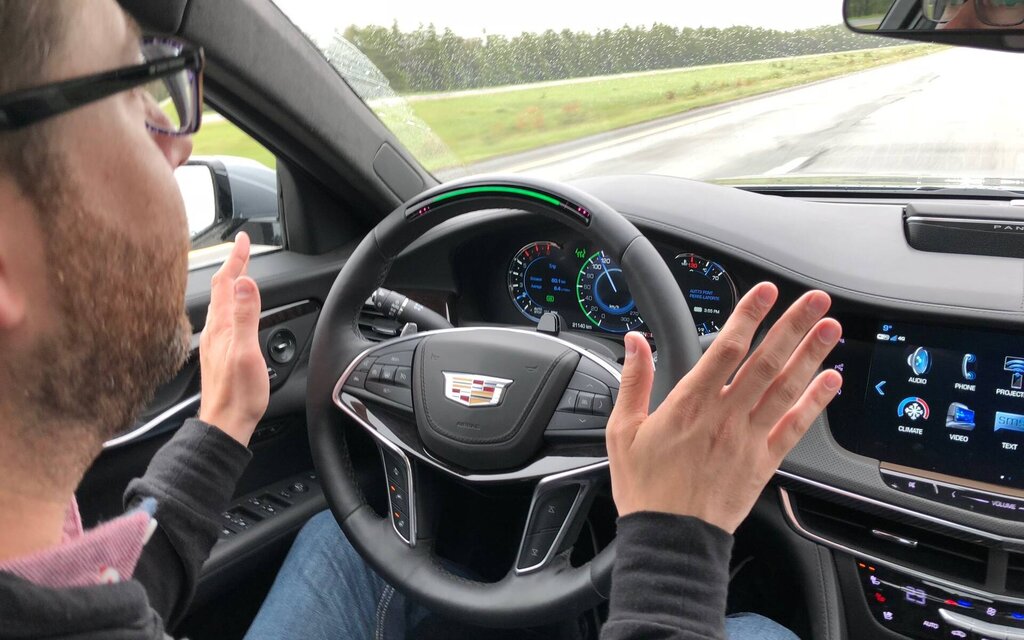 Cadillac's Super Cruise remains the top-rated system because it uses direct driver monitoring to warn drivers that appear to have stopped paying attention to the road. It can deliver multiple warnings, such as a bright red light on the upper rim of the steering wheel. If the driver still does not react, the system will start to slow the car down and can even bring it to a complete stop.
Like many traffic safety organizations, Consumer Reports warns that none of these systems effectively replaces driver attention and intervention in some situations. When people rely too much on an automated system and tune out from the driving task, many deadly crashes occur.
"The evidence is clear: If a car makes it easier for people to take their attention off the road, they're going to do so—with potentially deadly consequences," says William Wallace, manager of safety policy at Consumer Reports. "It's critical for active driving assistance systems to come with safety features that actually verify drivers are paying attention and are ready to take action at all times. Otherwise, these systems' safety risks could end up outweighing their benefits." 
Share on Facebook