Ken Block's 2016 Ford Focus RS RX Sold for $264,000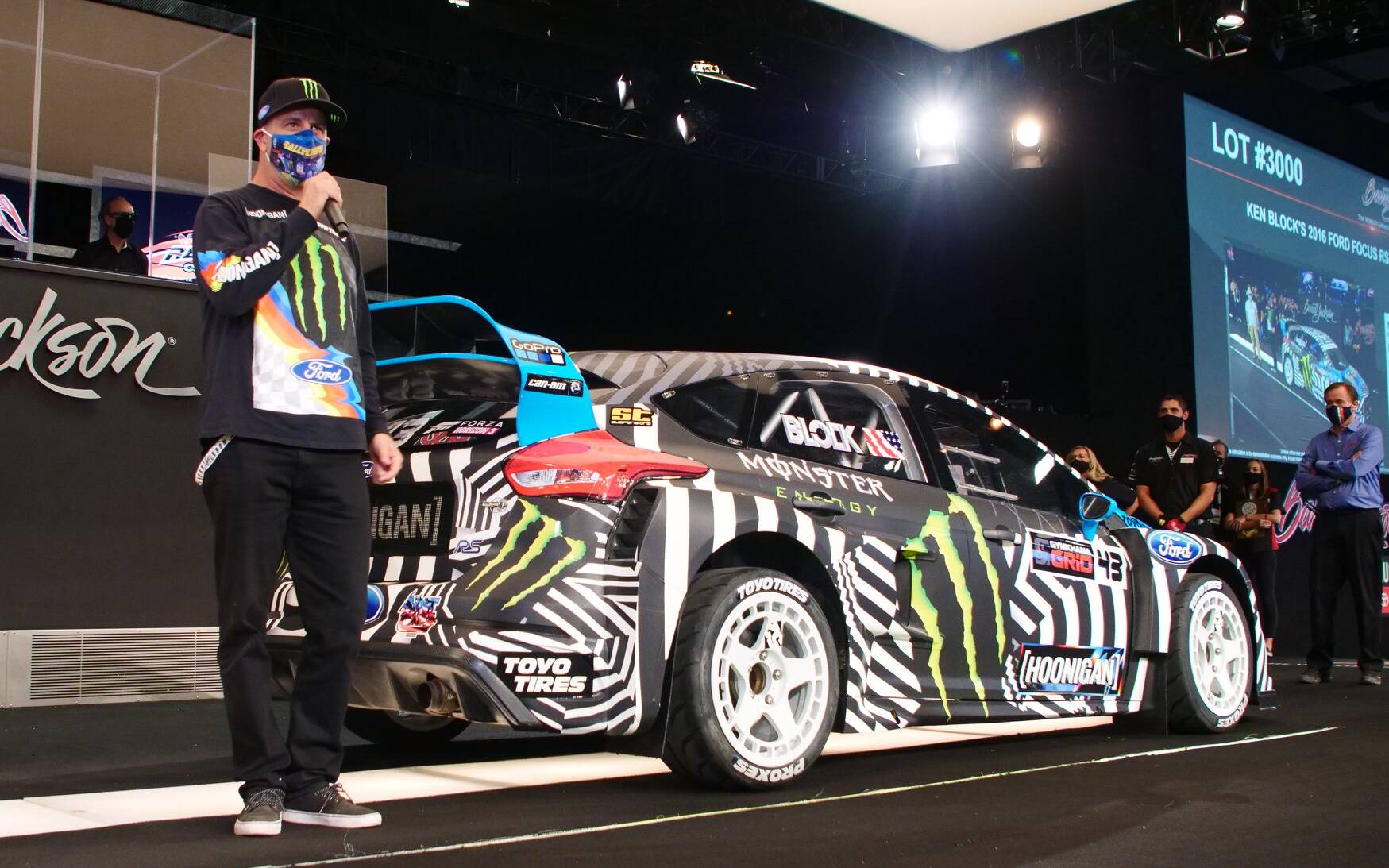 Racing driver and drift master Ken Block needs no further introduction. His spectacular stunts and Gymkhana videos have made him a star, just like his many custom-built cars.
Last Thursday at the Barrett-Jackson Fall Auction, his famous 2016 Ford Focus RS RX was sold for an impressive sum of $200,000 USD, or the equivalent of $264,000 CAD. That's more than five times the price of a stock Focus RS at the time.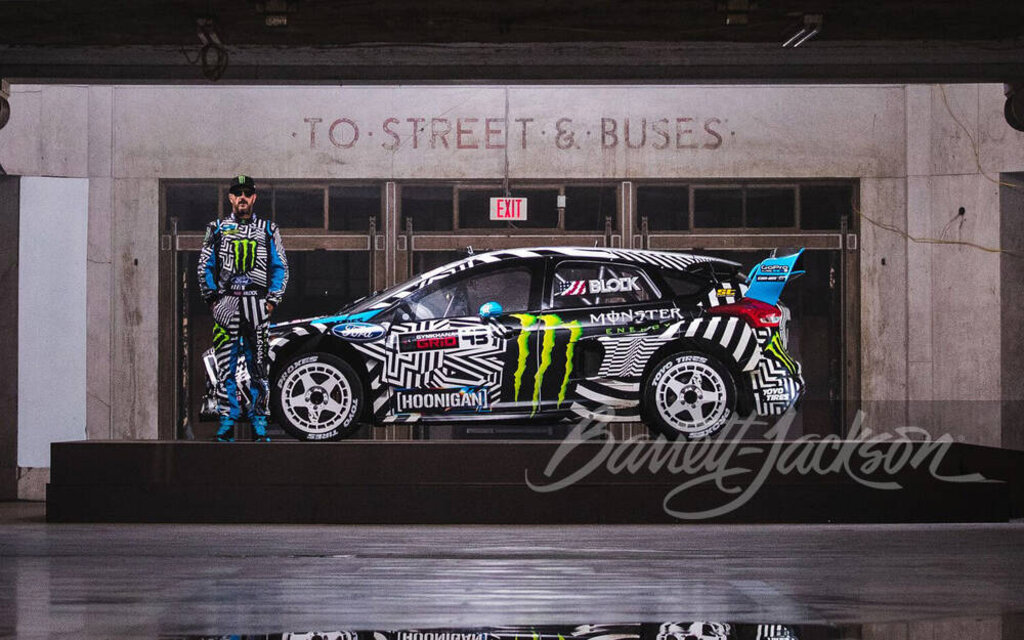 The rallycross monster, which was featured in Gymkhana Nine Raw Industrial Playground (over 45 million views on YouTube), houses a 2.0-litre four-cylinder engine developed by Ford Performance and M-Sport. Thanks to an enormous Garrett turbocharger, output is rated at 600 horsepower. Seriously.
All of that fury is harnessed by a five-speed Sadev sequential transmission and Sadev differentials. It also required a seam-welded and reinforced chassis along with a set of Rieger coilovers. Meanwhile, the cockpit is fitted with an FIA-homologated roll cage, Recaro racing seats and bespoke M-Sport multi-function steering wheel.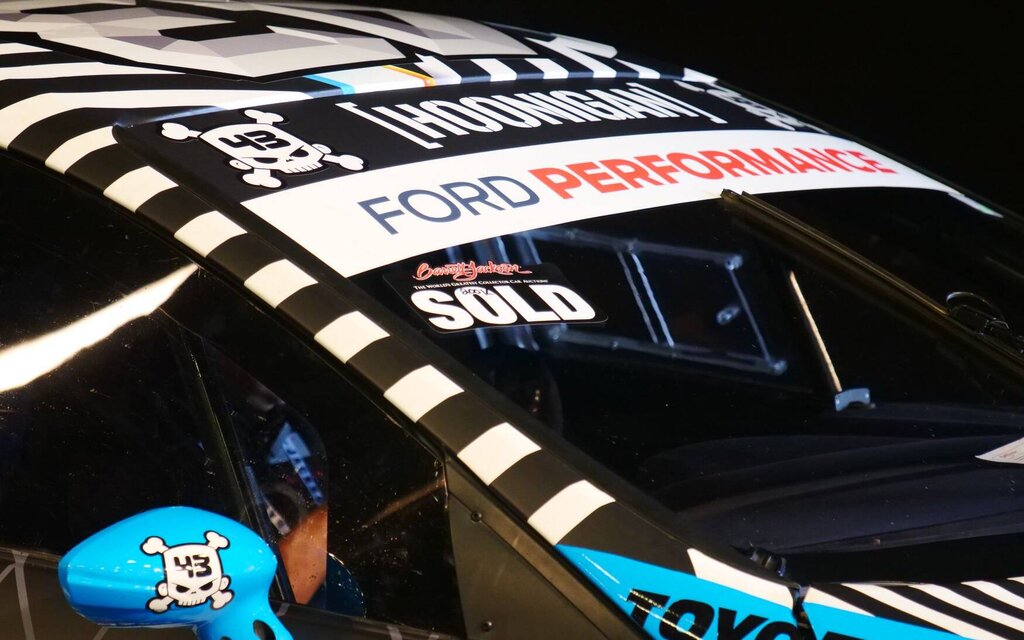 We don't know what the buyer plans to do with this car, but one thing's for sure: he won't be able to take it for a quick spin around town as it's not street-legal.
All the money raised by the sale of Ken Block's 2016 Ford Focus RS RX will go directly to Team Rubicon, whose mission is providing relief to those affected by disaster, from hurricanes to the COVID-19 pandemic.
Watch: The Ford Focus RS with Ken Block!
Share on Facebook