2020 Honda CR-V: 10 Things We Like or Dislike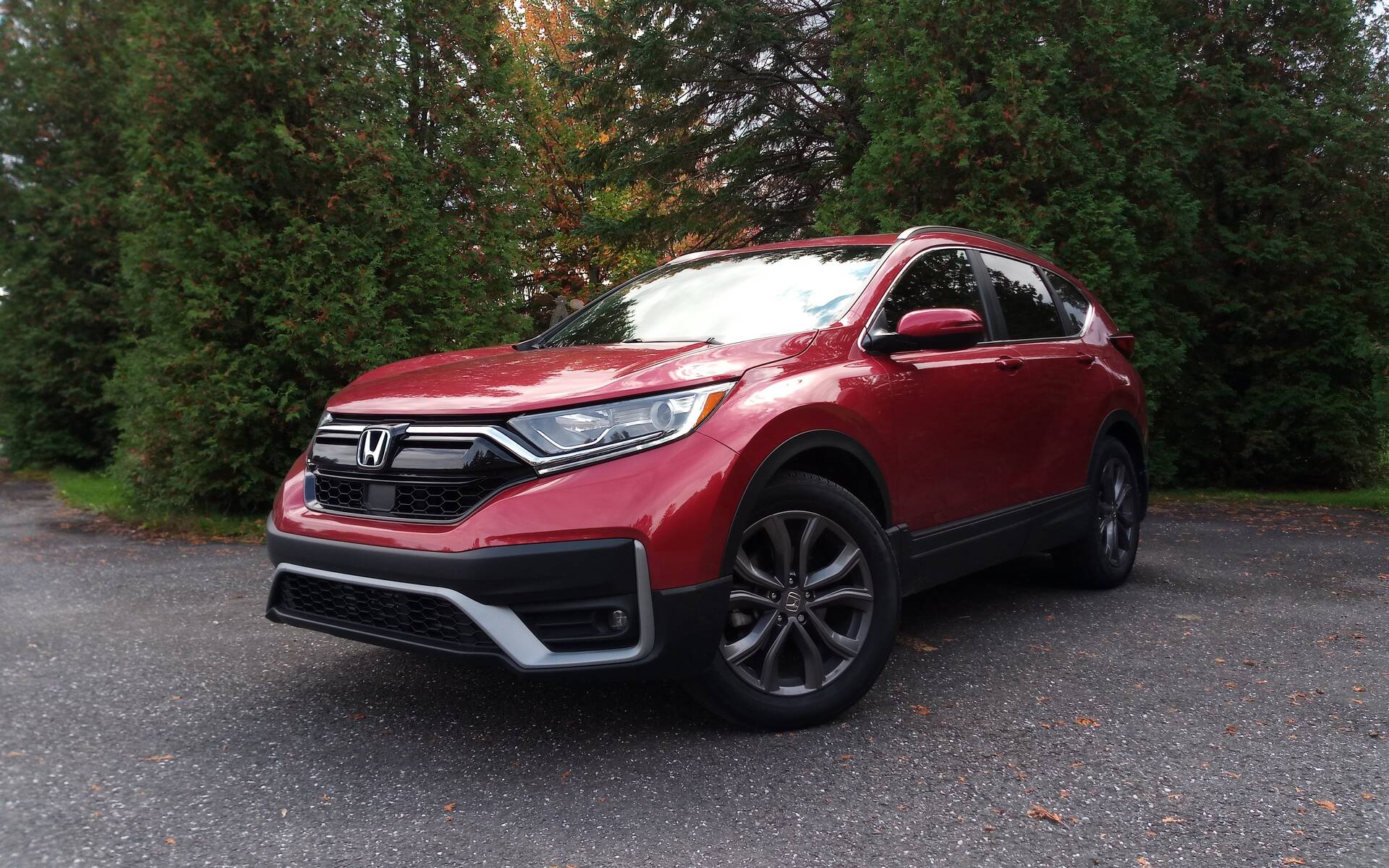 Strong points

Roomy and practical cabin
Pleasant drive
Class-leading fuel economy

Weak points

Only one powertrain option
Front seats need to be revised
Infotainment system is too much of a distraction
Full report
Last year, the best-selling compact SUV in Canada, the Toyota RAV4, made a spectacular leap and stole market shares from several competitors, but not its arch nemesis. The Honda CR-V indeed managed to post a slight increase in sales despite the fact that the current generation was launched in 2016 as a 2017 model.
But even with a few cosmetic revisions and other improvements for 2020, the CR-V must understandably be jealous of its domestic rival, which seems to have all the momentum right now and is the recipient of our Best Buy award in the segment. In case you missed our technical comparison of the RAV4 and CR-V, you should really take a few minutes to check it out.
We've recently spent time in a 2020 CR-V Sport, which at $34,990 offers one of the best values in the range. It comes with stylish 19-inch alloy wheels, a power sunroof, power liftgate, cloth/leatherette seats with 12-way power adjustments for the driver, heated steering wheel, passenger's side blind spot display, and more.
Here are five things we liked about this CR-V and five things we didn't like…
We Like: Space
The 2020 Honda CR-V is extremely practical, offering easy access and lots of room in both rows. Some midsize competitors may be even jealous. Storage is plentiful and smartly designed, especially in the centre console. As for cargo capacity, the trunk can haul 1,110 litres. You get a whopping 2,146 litres when folding the rear seats completely flat.
We Dislike: Front Seat Design
While they looked nice, the front seats in our CR-V Sport tester offered disappointing comfort and support. It feels more like you're sitting on them than in them—you know? Also, the seat cushions are rather short and the side bolsters are too tight in the shoulder area. If you happen to have a larger body type than the average driver, that will be even more of a problem.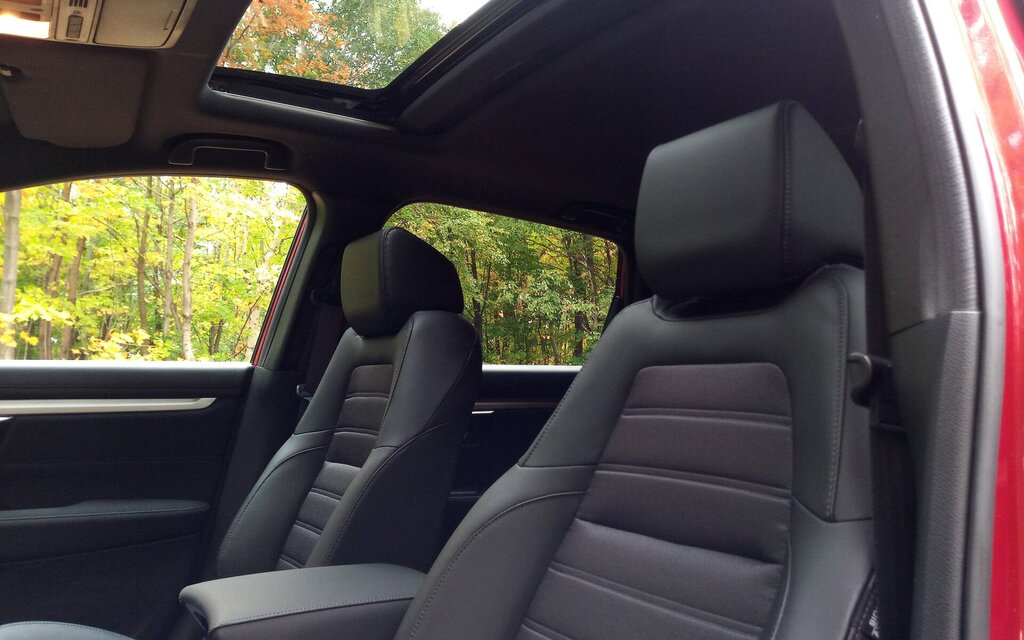 We Like: Fuel Economy
Believe it or not, a FWD-equipped 2020 CR-V achieves 7.7 L/100 km in combined city-highway driving, which is one tenth of a litre better than the smaller HR-V crossover and good for first place among compact SUVs… in a tie with the RAV4.
When choosing AWD, the rating is 8.1 L/100 km. We spent most of our time around town and recorded an average of 8.8 L/100 km, but that's because we made no effort to save gas. By the way, the Econ mode really chokes the life out of the engine.
We Dislike: Just One Engine
The turbocharged 1.5-litre engine does a nice job with its 190 horses and 179 pound-feet of torque, the latter available from 2,000-5,000 rpm, but acceleration is noisy (the CVT gets most of the blame for that), Sport mode barely makes a difference, and reliability hasn't been great so far with heating and fuel-oil issues among other things.
It doesn't help that the CR-V offers no bigger engine or hybrid variant like many rivals. Actually, a 212-horsepower CR-V Hybrid is sold in the U.S. now, but not in Canada (with production taking place in Indiana instead of Ontario, bringing this model here would make it too expensive, apparently). For customers who like selection, that's another problem.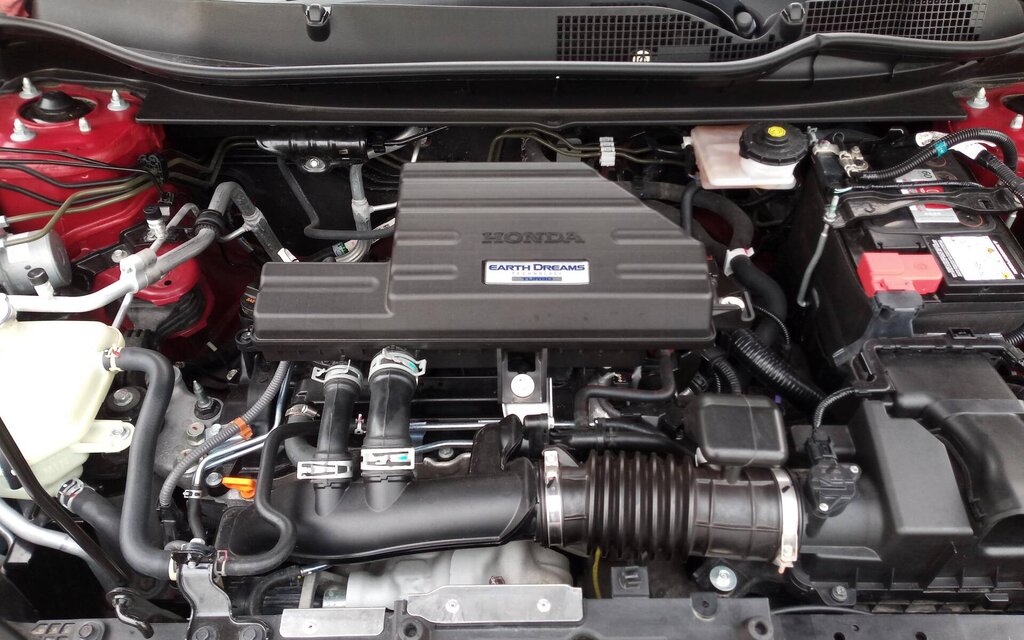 We Like: Standard Safety
For 2020, the Honda Sensing suite of advanced safety features comes standard on all CR-V models. That's great as it includes a Collision Mitigation Braking System with Forward Collision Warning and pedestrian sensing capability, Road Departure Mitigation with Lane Departure Warning, Adaptive Cruise Control with low-speed follow, and Lane Keeping Assist.
We Dislike: Safety Compromises
We found the lane-centering system to be overly sensitive or unreliable at times (there are three possible settings), which started to become annoying after a while. Also, Honda's available LaneWatch system is a nice feature (it displays the passenger's side blind spot on the centre screen when you activate the right turn signal), but it's not like a real blind spot monitoring system with rear cross-traffic alert. For that, you must select the top trims.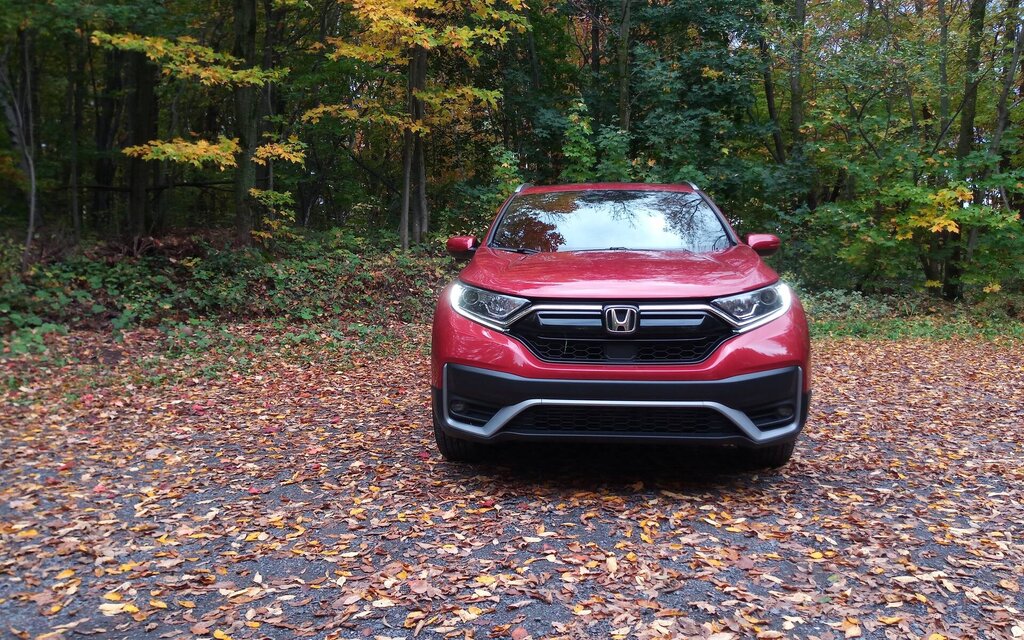 We Like: Handling
In typical Honda fashion, driving the 2020 CR-V is quite pleasant. The suspension is firm but not excessively so, steering is precise and nicely calibrated, and braking is easy to modulate with no exaggerated nosedive. The vehicle feels surefooted and agile in most situations.
We Dislike: The Infotainment System
Not fond of screens that look like a tablet designers fixed to the dashboard at the last minute? Neither are we. Furthermore, the black interface is misleading: the actual display is just seven inches—and there's no larger option in the lineup. Making matters worse are the seemingly endless menus and settings that create too much distraction while driving.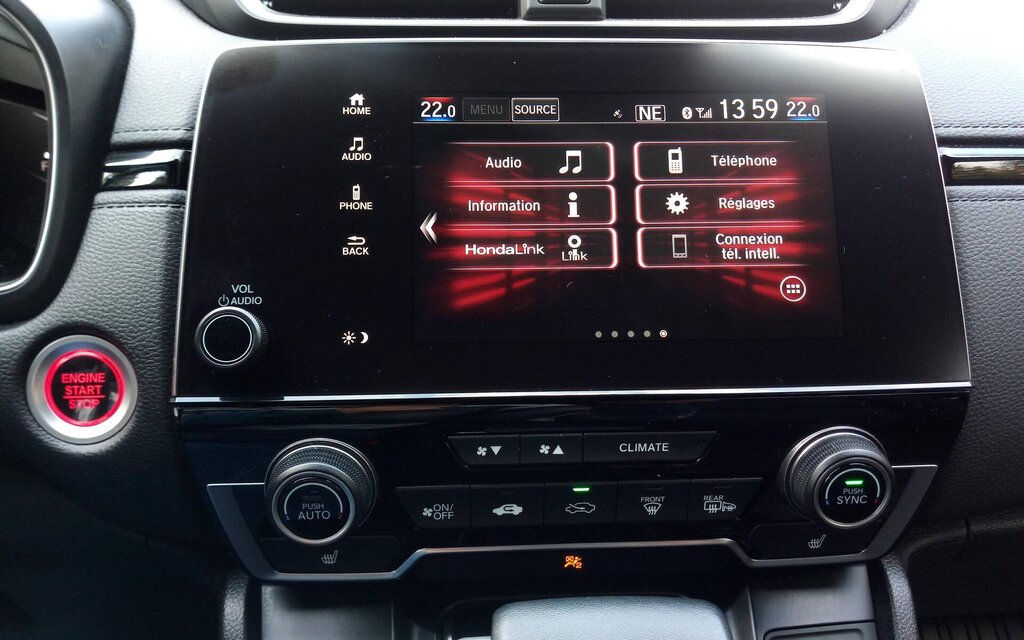 We Like: Build Quality
Inside and out, the 2020 Honda CR-V is a remarkably built, high-quality product. We have no complaints to make as far as fit and finish is concerned, while the combination of materials and textures in Sport or higher trim is commendable. If it were not for the engine, the cabin would be pleasantly quiet.
We Dislike: Lack of Modern Flair
The CR-V has always been a rational and conservative SUV. The features and controls are designed and arranged with practicality and ergonomics in mind, but it's not a vehicle that pushes the envelope of styling and innovation. A prime example is the shifter, which is equally unpleasant to look at and manipulate. Designers have replaced it with buttons in the CR-V Hybrid, but not in the conventionally powered models, which is a shame.
Share on Facebook