Hyundai Actually Wants to Develop This Walking Vehicle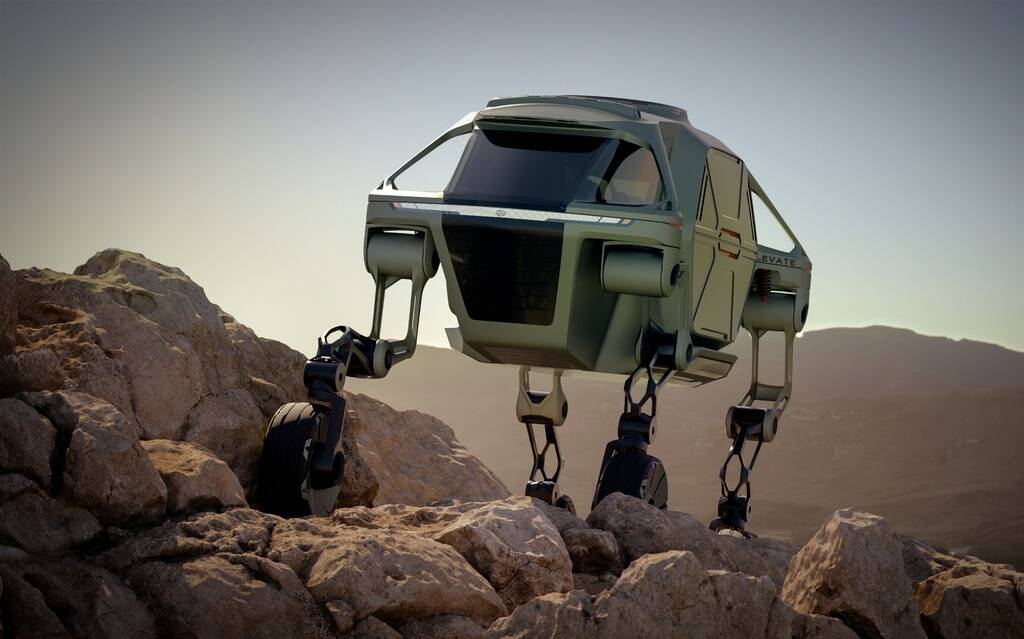 Back in January 2019, a strange concept called Hyundai Elevate was introduced at the Consumer Electronics Show (CES) in Las Vegas. It was hailed as the perfect vehicle to tackle the toughest terrains on Earth and help search and rescue teams during natural disasters, for instance.
Apparently, this is not science fiction, like something you would only see in Star Wars. The Korean automaker has now announced the creation of a design centre, New Horizons Studio, that will work to develop Ultimate Mobility Vehicles, or UMVs, like this one.
As capable as a Land Rover or Jeep Wrangler might be, there are places in this world they just can't access and explore. Hyundai wants to push frontiers and overcome seemingly impossible obstacles in an unprecedented way.
"We aim to create the world's first transformer-class vehicle," says Dr. John Suh, who has over 35 years of expertise in the automotive and emerging technology sectors, including roles at Stanford University, General Motors and Hyundai.
The Hyundai Elevate is a futuristic, shuttle-type vehicle with four wheels connected to articulated and motorized extensions, allowing it to stand and walk like a four-legged creature. Those legs have five different positions in order to adapt to any surface in real time.
The fully electric Elevate is reportedly capable of driving at speeds in excess of 100 km/h, crossing trenches about 1.5 metres wide and climbing a wall about 1.5 metres tall. All the while, the cabin remains totally stable.
Of course, the Hyundai Elevate is far from becoming a reality, but it has limitless potential. In addition to victims of a disaster who need emergency help, a wheelchair-bound person stuck in their apartment could hail a car to walk up to their front door, level itself and allow them to roll right in.
As good old Emmett Brown famously said: "Roads? Where we're going we don't need roads,"
Share on Facebook