All-electric Volkswagen ID.4 Finally Makes its Global Debut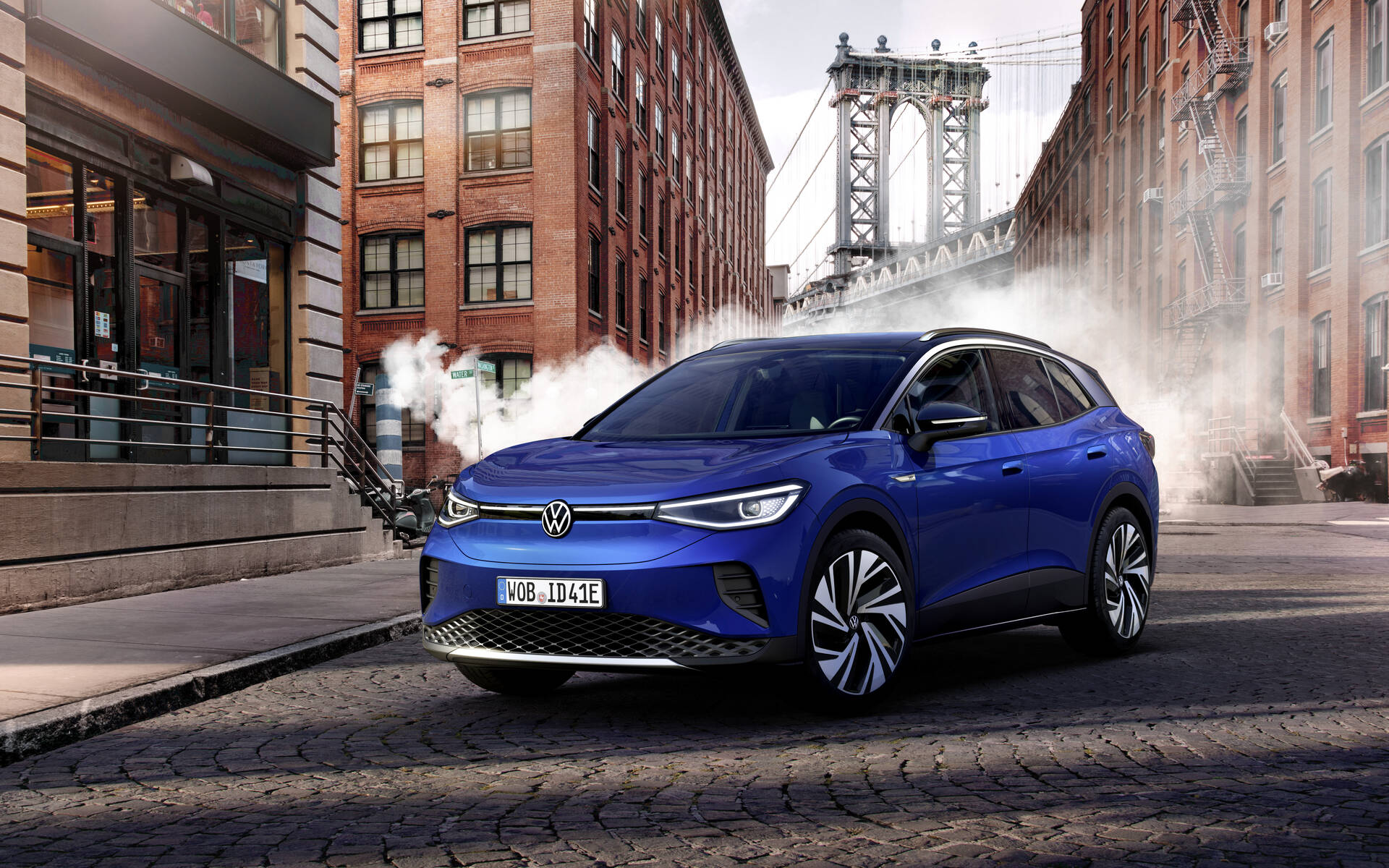 The official world premiere of the new and highly anticipated Volkswagen ID.4 has finally arrived. This is the vehicle that will spearhead the German automaker's next-generation EVs in North America because, you know, it's a crossover.
The pictures show the Euro-spec model, but as you can see, the ID.4 boasts proportions similar to the Ford Mustang Mach-E, Tesla Model Y and future Nissan Ariya, three of its direct rivals.
A superb evolution of the ID. CROZZ concept shown three years ago, the exterior design is defined by smooth and aerodynamic lines. Volkswagen says the ID.4 looks like it was "shaped by the wind itself" and achieves a low drag coefficient of 0.28, which will have a positive impact on range. Many design cues are shared with the ID.3, a Golf-sized electric hatchback that debuted last year and is now starting to pop up on the streets of Europe.
Up front, the lack of a traditional grille is offset by an intricately sculpted lower fascia as well as innovative use of light, particularly the strip that connects the headlights and wraps around them. Stylish wheels also draw the attention.
Built on the MEB platform specially developed for electric vehicles (with the thin but large battery spanning the entire floor), the Volkswagen ID.4's interior is quite similar to that of the ID.3. The clean dashboard has just a few physical controls—not in the middle but rather to the left of the steering wheel. The latter sports the new Volkswagen logo along with several buttons on a gloss black trim element.
A fully digital instrument panel combines with a large 10-inch centre display that's slightly angled toward the driver. At the bottom of the windshield, an LED strip supports drivers during navigation; for instance, it can prompt them to brake in the event of any dangers. And take a look at the pedals with the Play and Pause icons. Cool stuff.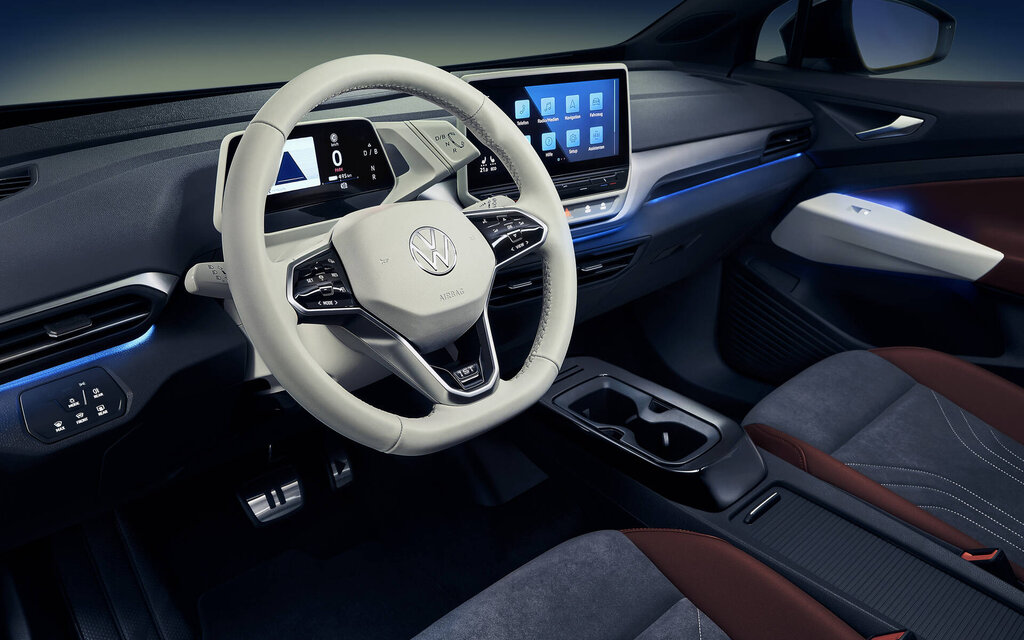 Rear-wheel drive and all-wheel drive versions will be available in Canada. The exact, EPA-calculated range has yet to announced, but the company is promising more than 400 kilometres in North America.
The Volkswagen ID.4 will initially be built in Europe (in fact, production has already started) and China, followed by the U.S. (specifically Tennessee). It will go on sale here early next summer as a 2021 model. Come back later today for more details on this new electric SUV.
Share on Facebook