Mid-engined 1984 Honda Civic Hatchback Sold for $55,000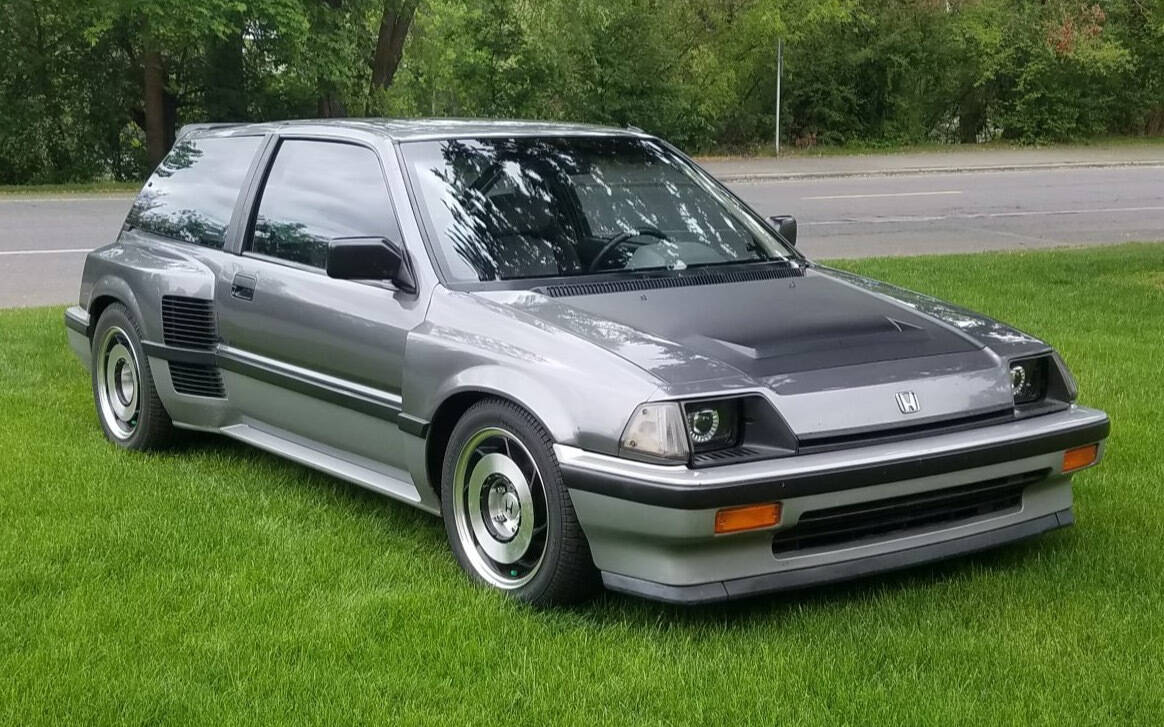 Some older Honda Civics have gained a lot of value over the years. The most expensive ever sold by the auction website Bring a Trailer, a 2000 Civic Si, recently traded hands for $50,000 USD.
Today, we thought we'd show you another eye-popping Civic that was advertised on BaT. This one sold on Friday for $42,750 USD, or approximately $55,850 CAD.
We're talking about a highly modified 1984 Honda Civic Hatchback with a mid-mounted engine and rear-wheel drive. It's the creation of Andy Barcheck, a hot rod builder from the state of Washington, who took five years to complete it from 1987-1992. Five other people have owned the car since then including today's winning bidder.
The custom rear subframe originally accommodated a 2.5-litre V6, but the latest seller replaced it with a 3.2-litre unit—both from Acura. The six-speed manual transmission also comes from Acura. Barcheck had even fitted rear fender flares with air intakes to cool the engine. For extra stability and protection, a strut tower brace and roll bar behind the driver have also been installed.
Moreover, the pictures show a vented hood, front and rear spoiler as well as a twin exhaust. The 15-inch "salad-shooter" Enkei wheels are wrapped in Pirelli P Zero tires, slowed down by C4 Corvette brakes and anchored by a custom suspension using Datsun 240Z coilover shocks. Incredible, isn't it?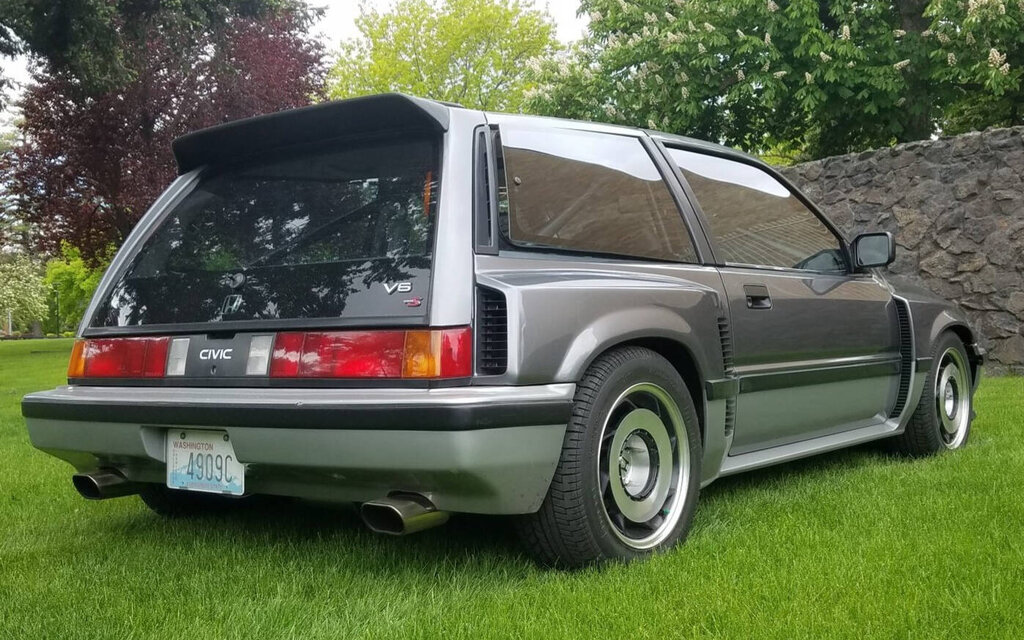 While the odometer has only 9,400 miles, the actual mileage is unknown. The silver and grey body is not exactly in perfect shape, with several chips and scrapes on the hood, bumper and wheel arches. The two-tone grey microsuede seats also show signs of wear.
What do you think? Would you have bidden on this mid-engined Civic?
Share on Facebook