2021 Mercedes-Benz S-Class Debuts With Holistic Approach to Luxury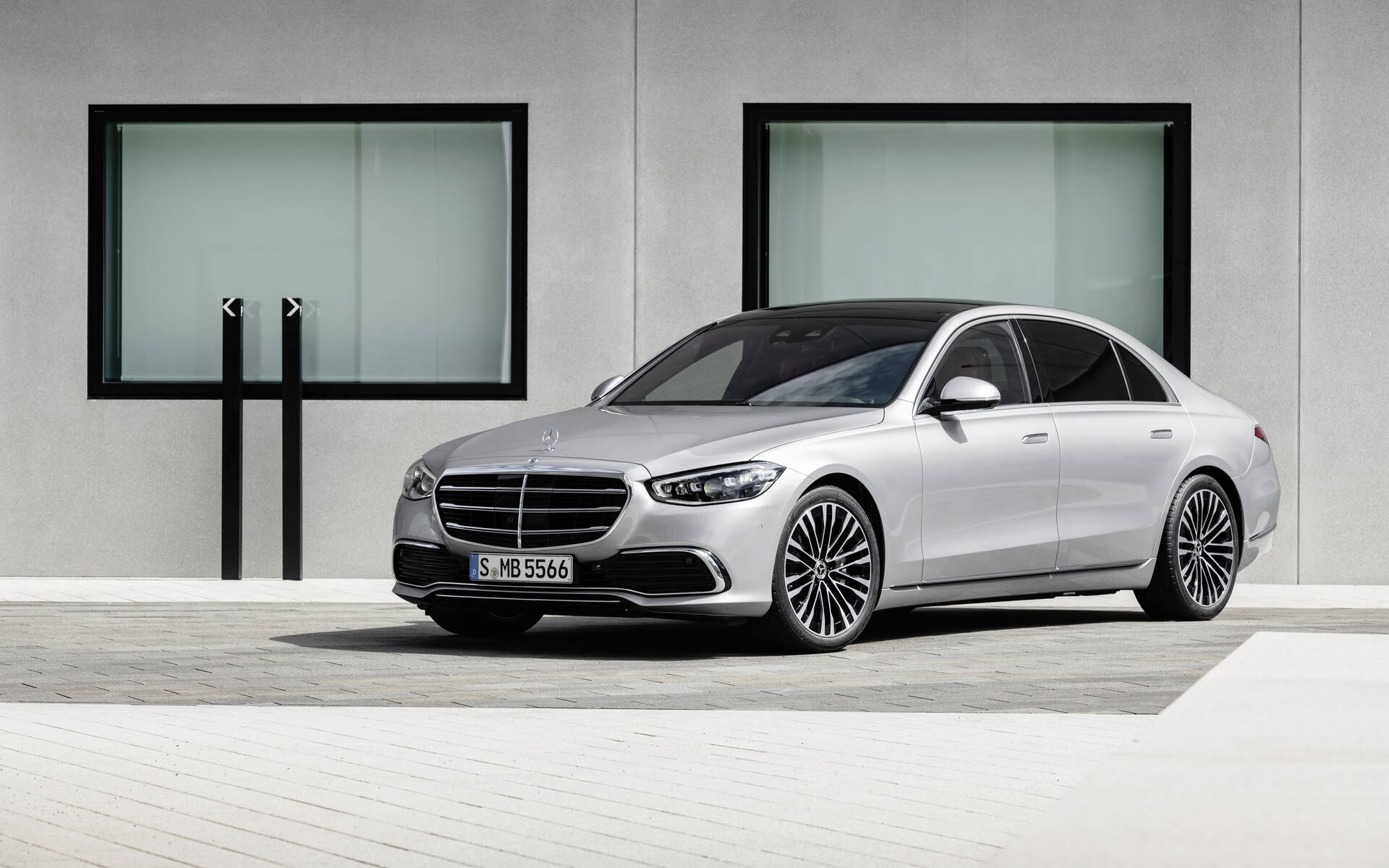 After weeks of teasers and previews, we finally get to see the new, seventh-generation Mercedes-Benz S-Class, which goes by the codename W223 and comes with a dizzying array of features and amenities as part of a holistic approach to luxury.
So, where shall we start?
With a drag coefficient of 0.22, the redesigned S-Class is one of the most aerodynamic cars in the world. The E-Active Body Control chassis can adjust suspension tuning up to 1,000 times per second. Four-wheel steering means the rear wheels can pivot up to 10 degrees to reduce the turning radius to just 1.9 metres.
The driver's seat uses 19 motors (including eight for position adjustments, ten for the massage function and five for ventilation) while the four-zone climate control system has 20. The Burmester 4D surround sound system boasts no fewer than 30 speakers. Active ambient lighting is now integrated into the driving assistance systems and ENERGIZING COMFORT Control (there is an LED every 1.6 centimetres in the fibre optics with about 250 LEDs in all).
A new 12.8-inch OLED centre display in a vertical arrangement combines with a 12.3-inch digital instrument cluster, while three additional displays are available in the rear. If you do the math, that makes a total of five screens. You could count the head-up display, as well, which from the driver's perspective is equivalent to a 77-inch screen at a distance of 10 metres. Meanwhile, the second-generation MBUX infotainment system has 50 percent more computing power and the personal voice assistant (prompted by "Hey Mercedes") understands 27 different languages. Screen content can be quickly and easily shared with other passengers.
Furthermore, the 2021 Mercedes-Benz S-Class has a 70-litre airbag built into the driver's seatback to offer increased protection to people sitting behind. When sensing an imminent side-impact collision, the car rises 80 millimetres in just a few tenths of a second so that the more rigid frame absorbs the blow instead of the door. The company is also announcing a plug-in hybrid variant with 100 kilometres of EV range based on the WLTP standard.
Okay, you can catch your breath now…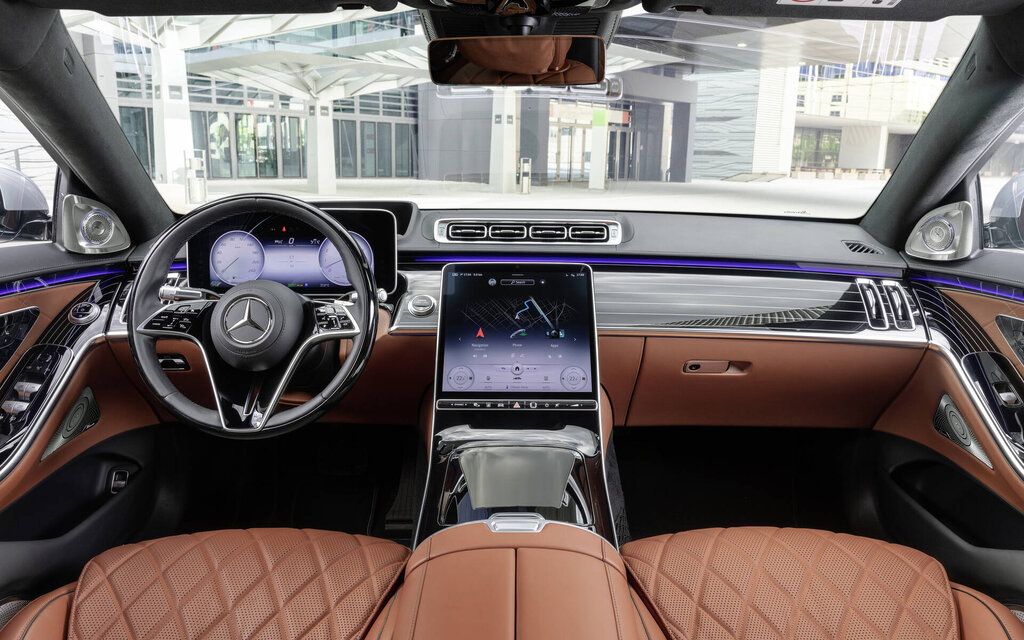 The amazing thing is that all of the features above are just the tip of the iceberg. The S-Class has long been a showcase of Mercedes' best technology and engineering expertise and the seventh generation is no different. While the previous S-Class focused on new semi-autonomous driving systems, this one adopts a more holistic and human-centric approach.
As mentioned in a previous story, the interior has fully evolved into a "third place", a refuge between home and workplace. Designers have created a feel-good ambience with a lounge character marked by elegance, high quality and lightness. Modern architecture and yachts served as inspiration.
The magnificent leather seats and supreme comfort provided by the available First Class rear suite complement the large trim elements in both rows, particularly the open-pore wood veneer permeated by delicate, form-following inlays made of real aluminium.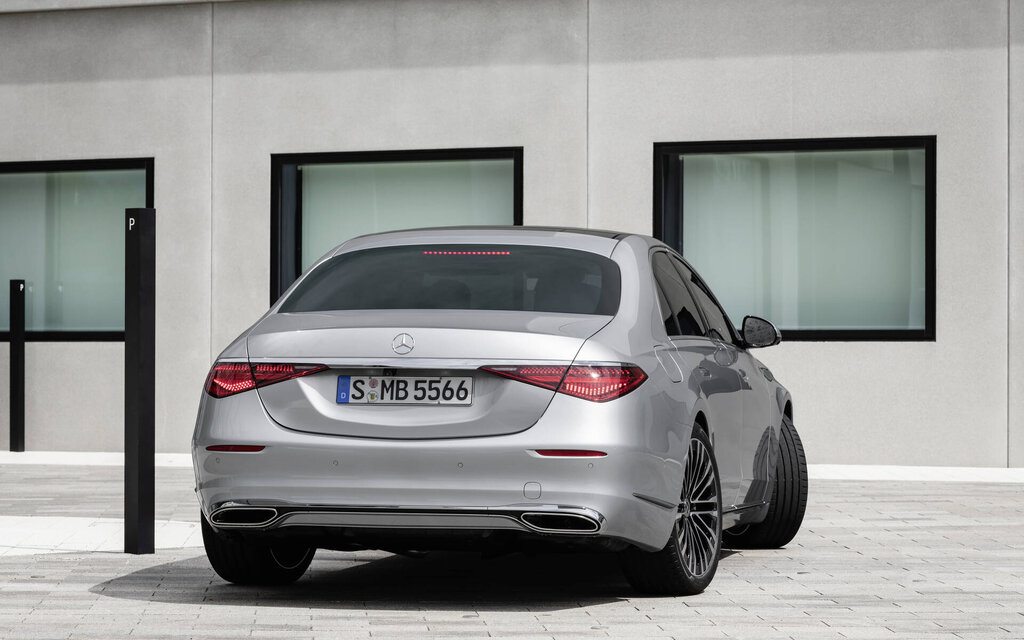 The aforementioned new MBUX interface also comes with so-called predictive functions enabled by integrated cameras and artificial intelligence. Called Interior Assist, the whole system can anticipate an occupant's wishes. Let's say the driver looks over their shoulder to a particular window; the system will respond automatically by opening the sunshade to improve visibility. Or if you just say "Hey Mercedes, I'm stressed," the car will automatically trigger the Joy program immersing you with soothing light and music.
What's more, ENERGIZING seat kinetics support orthopedically beneficial changes in the seating posture by means of minute changes in the inclination of the seat cushions and backrest, which will prove quite helpful and relaxing on long trips.
As for configurations and powertrains, Canada will get the standard S 500 and the long-wheelbase S 580. The former is motivated by a turbocharged 3.0-litre inline six-cylinder engine that should produce around 429 horsepower (+21 with the EQ Boost mild hybrid system) along with 383 pound-feet of torque, while the latter gets a twin-turbo 4.0-litre V8 delivering an estimated 496 horsepower (+20 with EQ Boost) and 516 pound-feet of torque. Both are mated to a nine-speed automatic transmission. Look for 4MATIC all-wheel drive to be standard.
"The S-Class is the best-selling executive luxury sedan in the world. With this new generation, we want to offer our customers innovation, safety and quality like never before," said Ola Källenius, chief executive officer at Daimler AG and Mercedes-Benz AG.
The new Mercedes-Benz S-Class can be ordered now in Germany with deliveries beginning in December. Sales in Canada, the U.S. and China will follow next spring. Pricing details have yet to be announced. The Car Guide will soon get the opportunity to do a quick test drive, so don't miss our first impressions.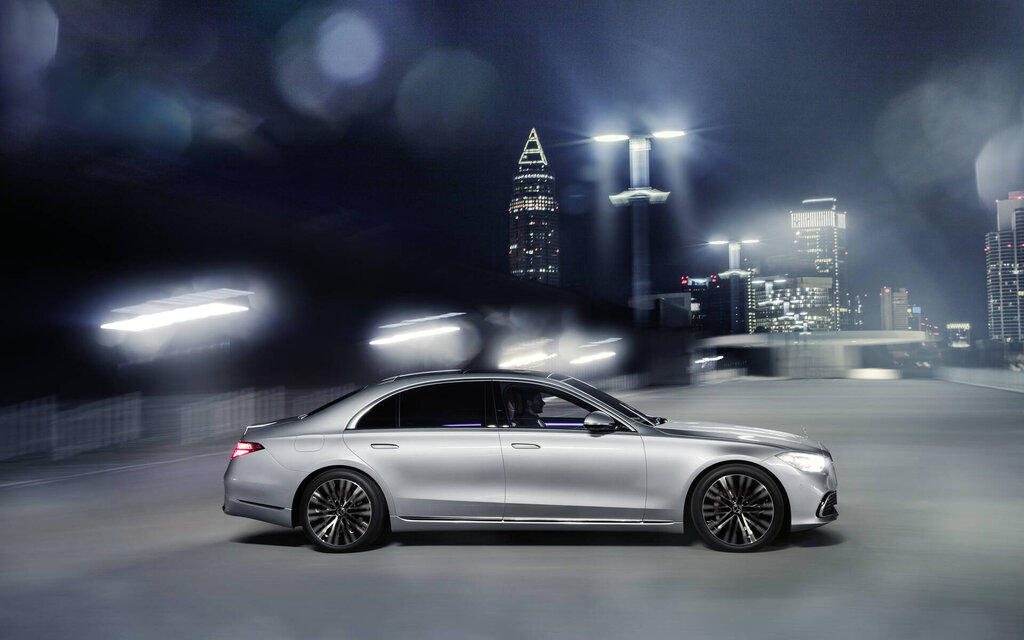 Share on Facebook