Toyota Tundra: Five Things We Want in the Next Generation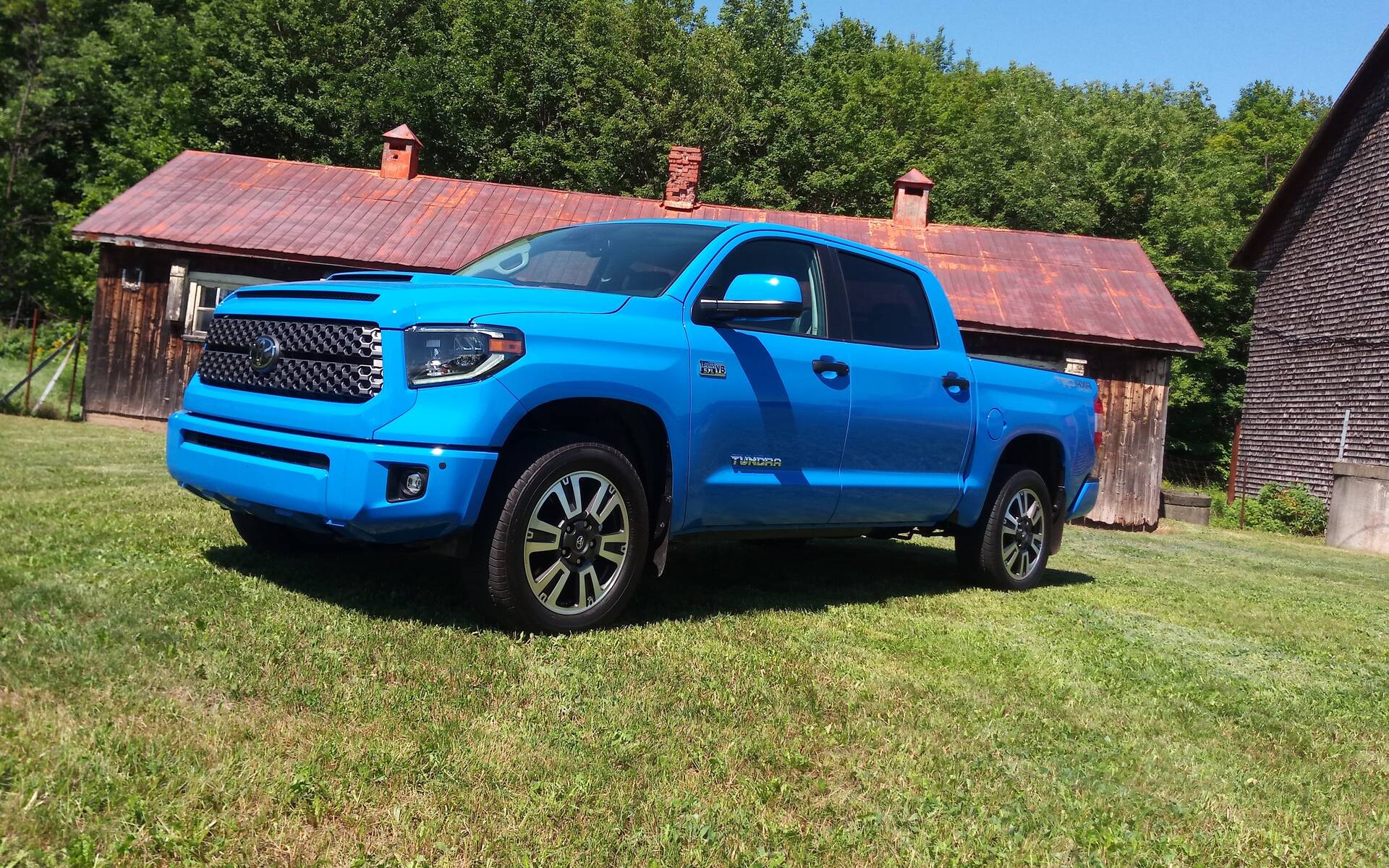 Strong points

Superior reliability and resale value
Potent and expressive V8
Spacious CrewMax cabin

Weak points

Lack of practical solutions
Only one engine and it's a serious gas guzzler
Obsolete design and chassis
Full report
A lot of things have been said and written about the current-generation Toyota Tundra. After all, it dates all the way back to… 2007. Of course, the automaker has made a few changes and updates over the years, most notably in 2014, but it's never been able to threaten Detroit's Big Three. Consider this: the Tundra's pre-pandemic market share was a puny 2.7 percent.
FYI, it's still four times better than the Nissan Titan (0.7 percent), which will leave the Canadian landscape after 2021.
We recently drove a 2020 Toyota Tundra 4x4 CrewMax TRD Sport Premium, which is a new addition this year starting at $54,970. However, beyond the flashy Voodoo Blue paint and the superior reliability (and residual value) of Toyota products, this pickup doesn't stand out from the competition in any way.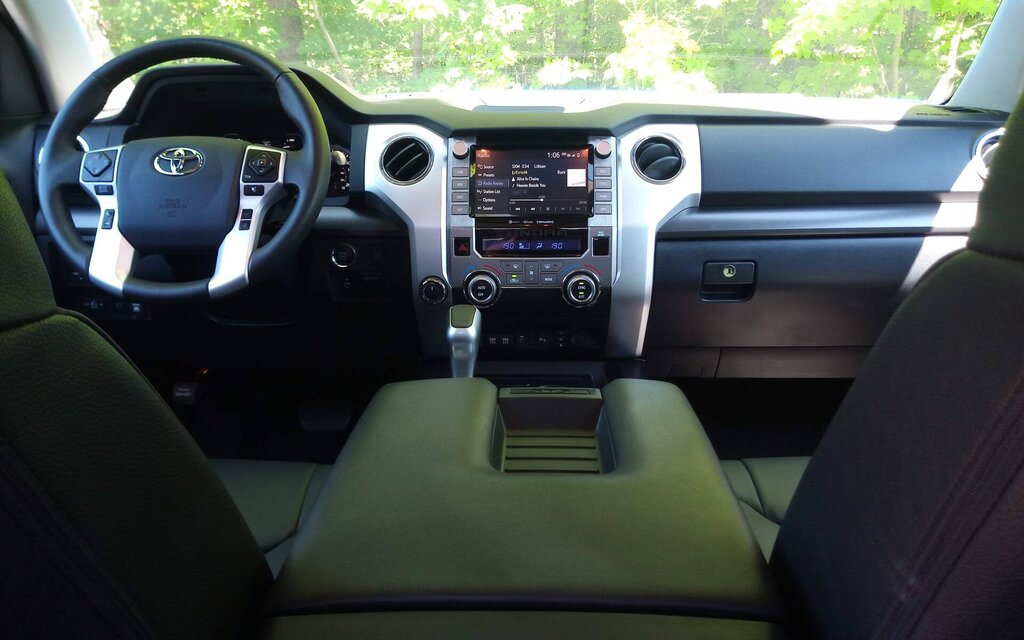 Sure, the CrewMax cabin is generously sized, the safety arsenal belies the Tundra's age (particularly with the Toyota Safety Sense suite and Safety Connect service) and the 381-horsepower 5.7-litre V8 engine, while not the most potent in its class, delivers strong acceleration and a pleasant growl when you fire it up. Also, the exterior design has stood the test of time relatively well.
On the other hand, the Tundra continues to suffer from a number of issues and shortcomings. Addressing all of them and showing real innovation would require major development costs. How badly do the folks at Toyota want to catch up with their American rivals? We'll have the answer when the third generation arrives next year as a 2022 model.
Here are five things we want in the new Toyota Tundra…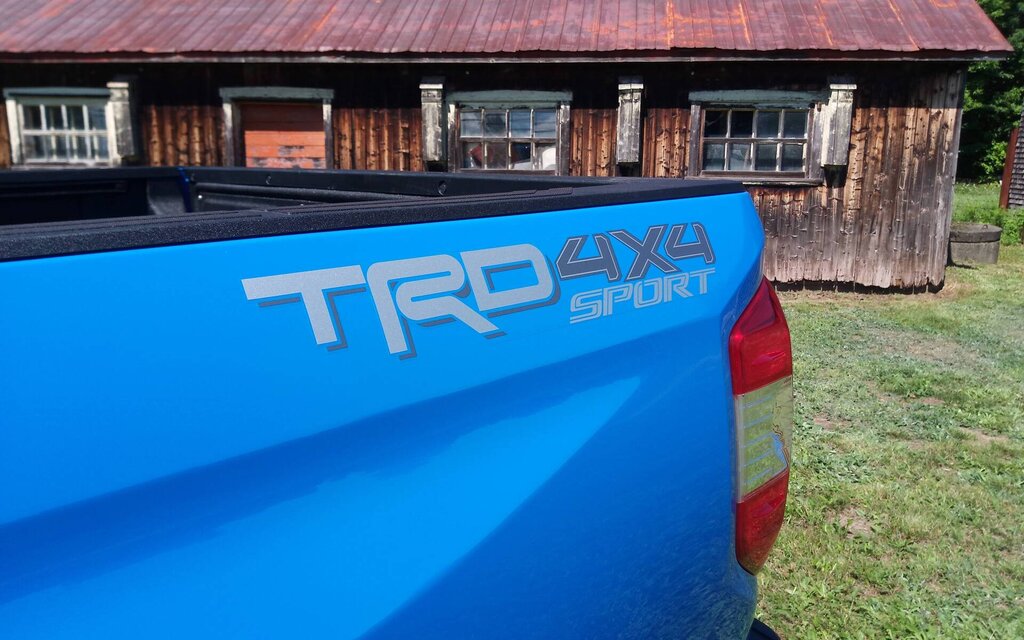 1. A Better Suspension
The Tundra's ride is decent even with the available Bilstein or FOX dampers on select models. There's still a lot of room for improvement, though. We know that the future Tundra will be lighter and more rigid thanks to the new TNGA-F chassis. Toyota, which prides itself on smooth-riding cars and SUVs, should replace the leaf springs in the rear with coil springs like on the excellent Ram 1500. And while they're at it, engineers could take another page from the Ram and add an adaptive air suspension on the most luxurious Tundras. They deserve it.
2. Improved Capabilities
The 2020 Tundra has a max payload of 1,709 pounds and a towing capacity of up to 10,000 pounds—way less than the competition. With a more modern chassis and suspension system, Toyota is certainly capable of improving these numbers. And let's not forget the new engine that will sit under the hood, which brings us to our next wish…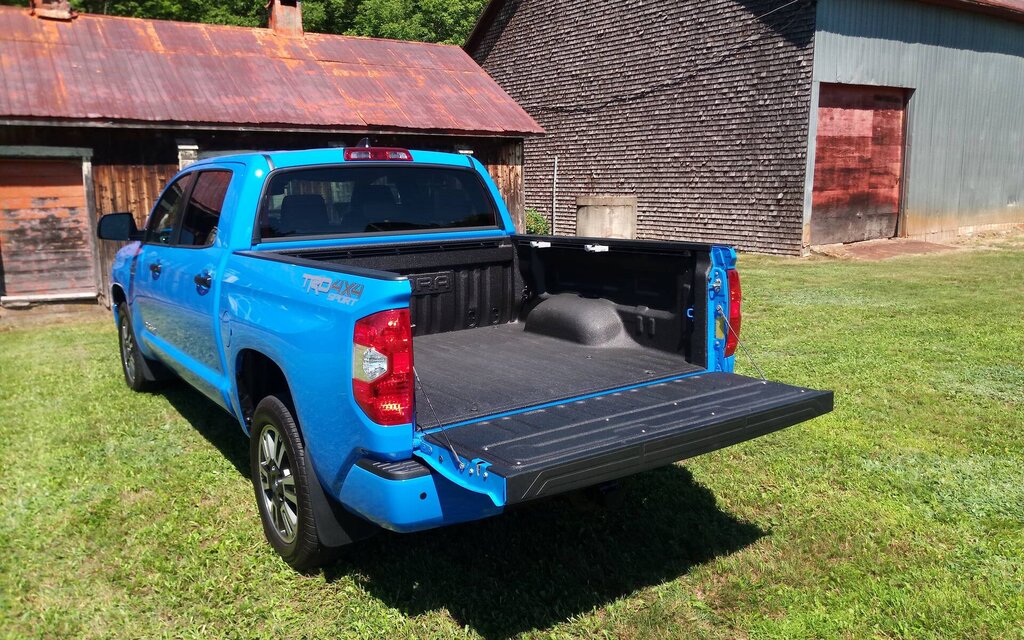 3. A Tundra Hybrid
After losing one of its two V8 engines for 2020, the Toyota Tundra appears set to drop the second with the next generation. All signs point to the return of a V6 with one or possibly two turbochargers. It's too early to talk about power and torque, of course, but the EcoBoost engines in the Ford F-150 (up to 375 horsepower and 470 pound-feet, excluding the Raptor) should serve as examples.
That being said, our wish is a Tundra Hybrid. While all American competitors offer a wide selection of powertrains, only the new 2021 F-150 arrives with a hybrid option. Toyota, whose hybrid expertise is widely renowned, has a golden opportunity to stand out here. At a time when more and more people buy pickups as family vehicles and daily drivers, the current Tundra's average fuel consumption of 16.3 L/100 km is awfully disappointing. Plus, the six-speed automatic transmission needs to be replaced with an eight-speed unit found in other Toyota products.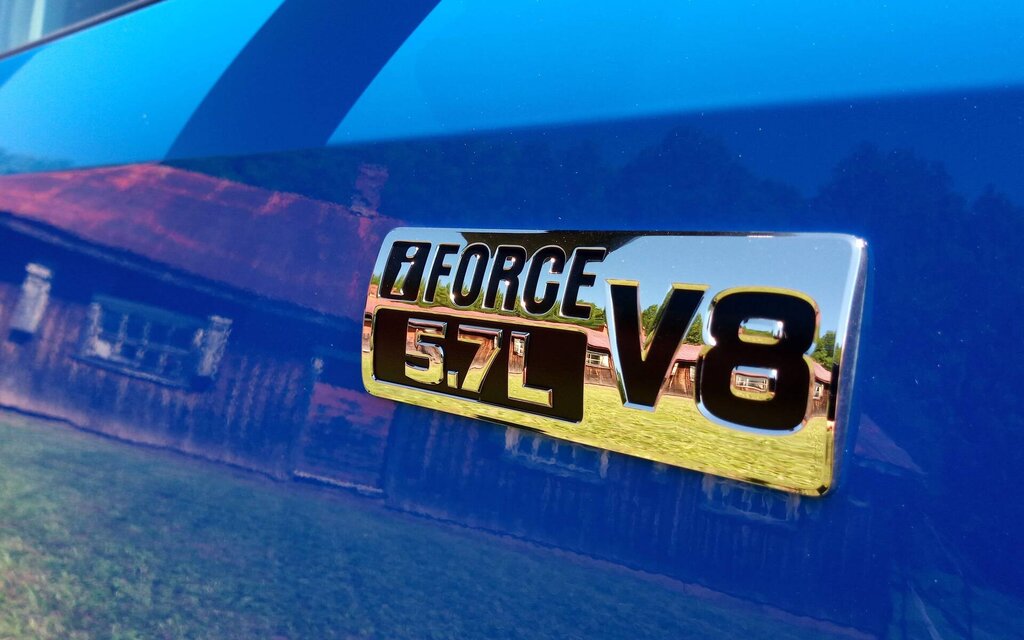 4. More Practical Solutions
The 13-year-old Tundra seriously lacks innovative and practical features compared to its much younger rivals. There are no tow hooks, running boards, cargo bed steps, multi-function tailgate, accessory storage solutions or other similar tricks to make owners' life easier.
The next generation must absolutely do a better job of catering to workers, entrepreneurs and families with an active lifestyle. One inevitable addition would be a surround-view system using multiple cameras to facilitate parking and towing manoeuvres.
5. A More Refined and Cutting-edge Cabin
With subpar noise insulation, an uninspired layout, questionable ergonomics and materials that look and feel cheaper than what you'll find in an American pickup, the cabin of the 2020 Tundra leaves us wanting more—way more, in fact—especially with a base price over $40,000. Sure, the 1794 Edition is a nice touch with a western theme (wood inlays, brown leather, etc.), but it costs $63,250.
Our wish for the 2022 Toyota Tundra is to open the doors and discover an attractive, user-friendly and thoroughly modern environment. The new Highlander's available 12.3-inch touchscreen would certainly fit in there, and a head-up display would be great, too.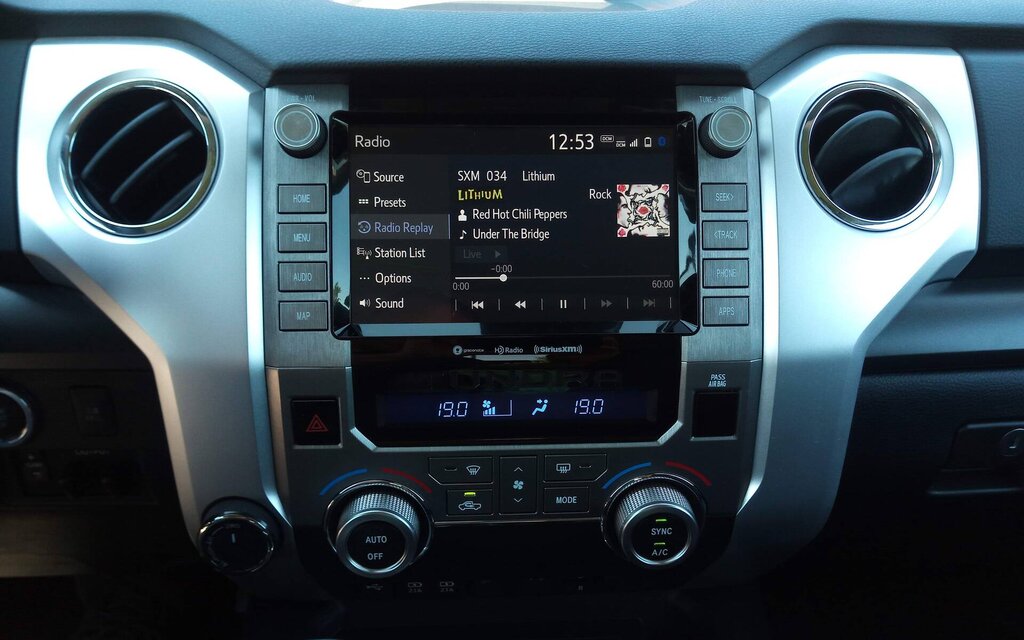 Share on Facebook