2021 Mercedes-Benz S-Class: A Personal Wellness Oasis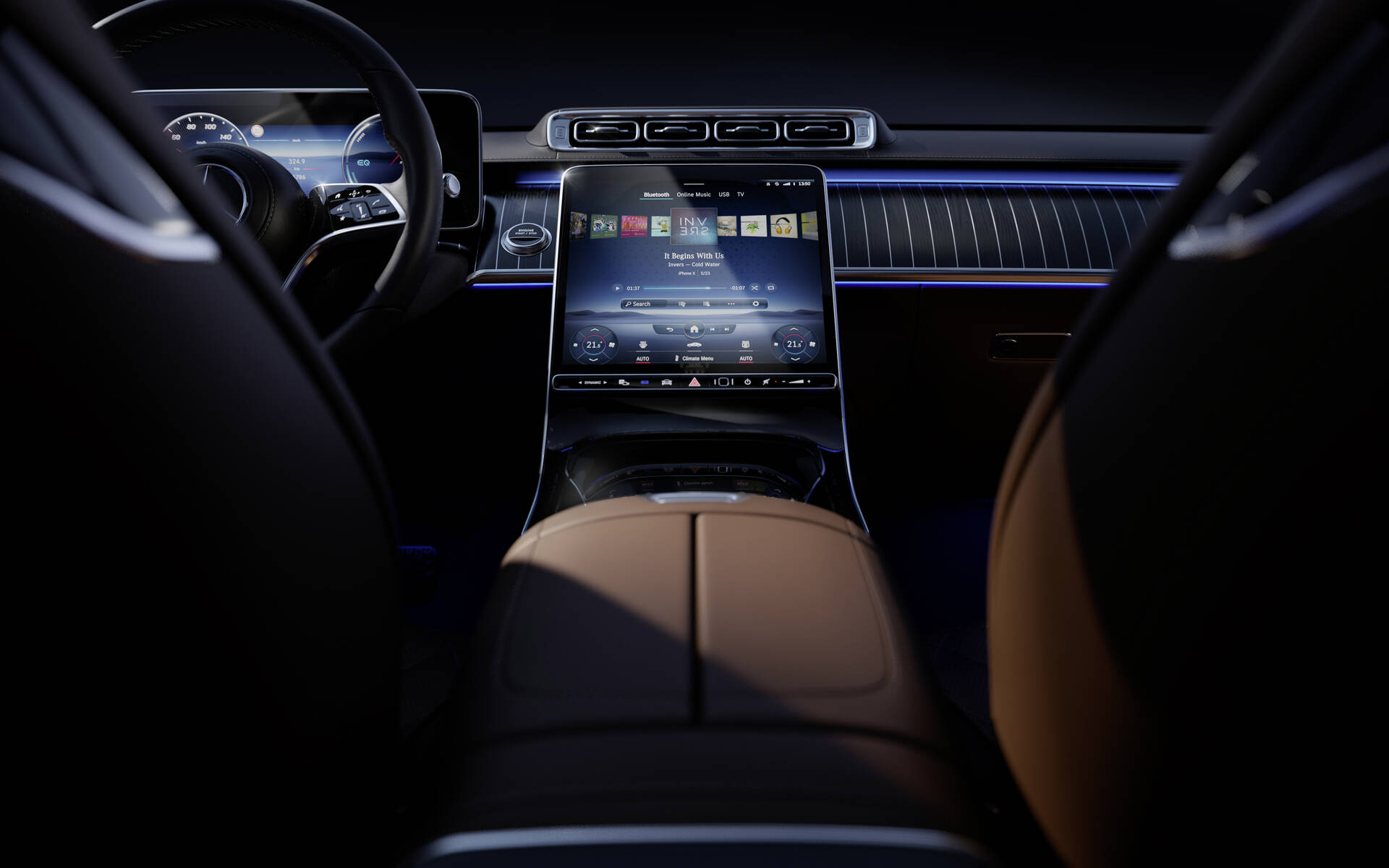 The seventh-generation Mercedes-Benz S-Class (codenamed W223) will hit the Canadian market in 2021. With this new take on its full-size luxury sedan, the German automaker aims to redefine comfort, connectivity and overall wellbeing to make life in a car easier and more enjoyable than ever.
According to Dirk Fetzer, head of product management in charge of the S-Class, customers' expectations have changed quite a bit.
"Luxury today is defined by comprehensive refinement. A luxurious driving experience depends on a host of factors and must appeal to all the senses," he explains. "Traditionally, this also includes almost silent travel. But it also includes making life easier for customers, for example, because intuitive operation and comprehensive connectivity save a lot of time."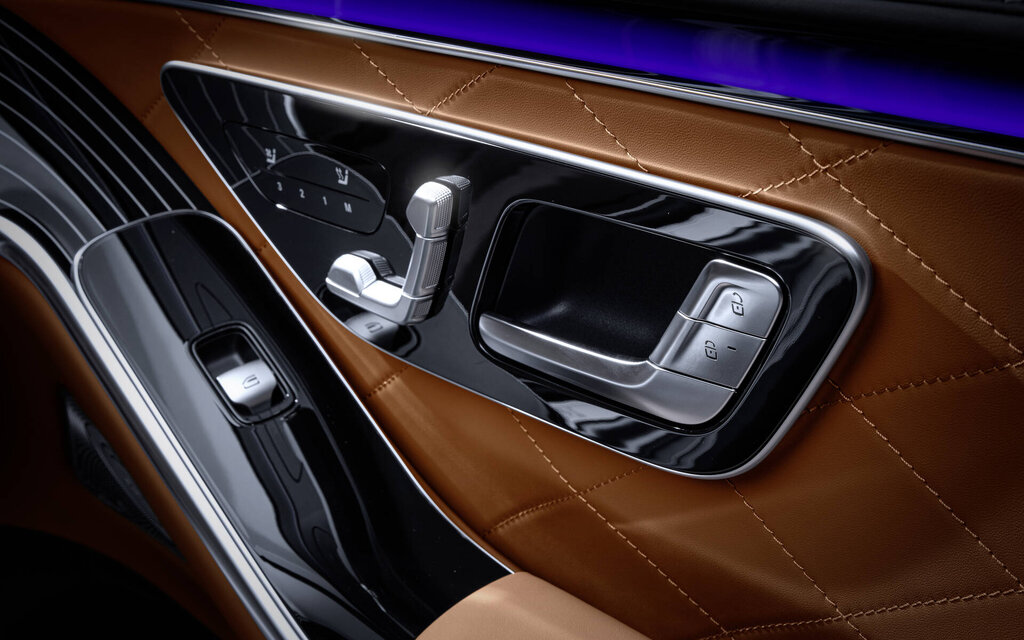 A Third Living Place
With the 2022 Mercedes-Benz S-Class, the interior has fully evolved into a "third place", a refuge between home and workplace. Designers have created a feel-good ambience with a lounge character marked by elegance, high quality and lightness.
This effect is complemented by the revolutionary interior design, including associations with interior architecture and yacht design elements. Highlights include the large trim elements in the dashboard and in the rear, particularly the open-pore wood veneer permeated by delicate, form-following inlays made of real aluminium.
It's hard not to fall for the magnificent leather seats and supreme comfort provided by the available First Class rear suite. Up to five screens can be found inside, including a portrait-style centre touchscreen available with OLED technology and haptic feedback. What's more, new biometric and interconnected authentication functions (fingerprint, face and voice recognition) allow access to up to seven different driver profiles.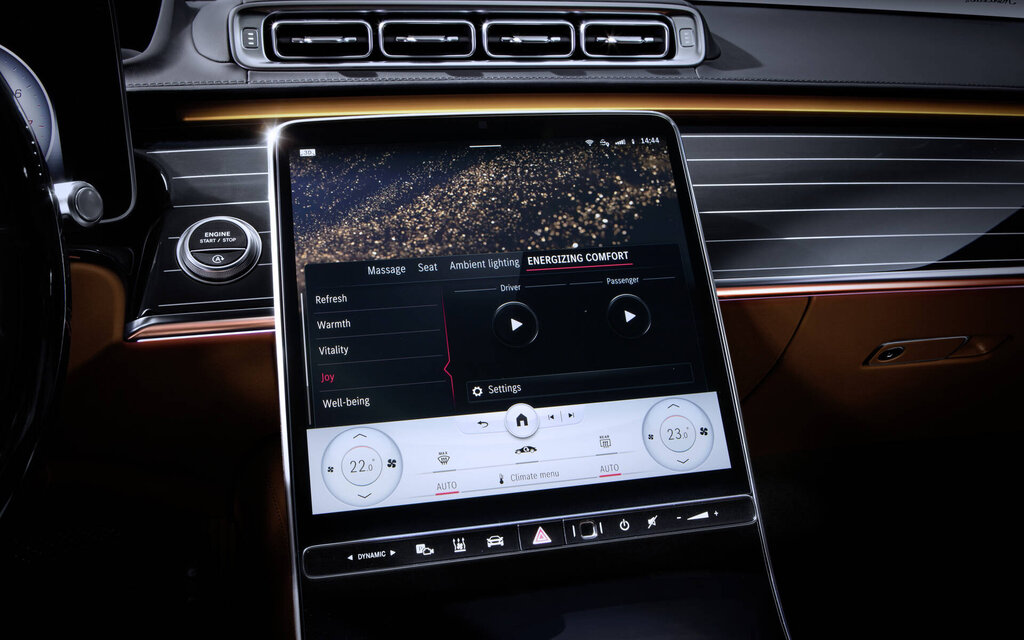 250 LEDs and Fibre Optics
The active ambient lighting is now integrated into the driving assistance systems and ENERGIZING COMFORT Control. There is an LED every 1.6 centimetres in the fibre optics with about 250 LEDs in all. Colours and brightness (20 levels) can be adjusted via MBUX/voice assistant.
The aforementioned ENERGIZING COMFORT Control offers five distinct programs (Refresh, Vitality, Warmth, Joy, Comfort). Each one has specific attributes for interior lighting, sound, fragrance or seat massage.
A new, powerful air filtering system works to neutralize fine dust, pollen and odours that might affect occupants. And all these programs can be controlled by voice. Just say "Hey Mercedes, I'm stressed," and the car will automatically trigger the Joy program immersing you with soothing light and music.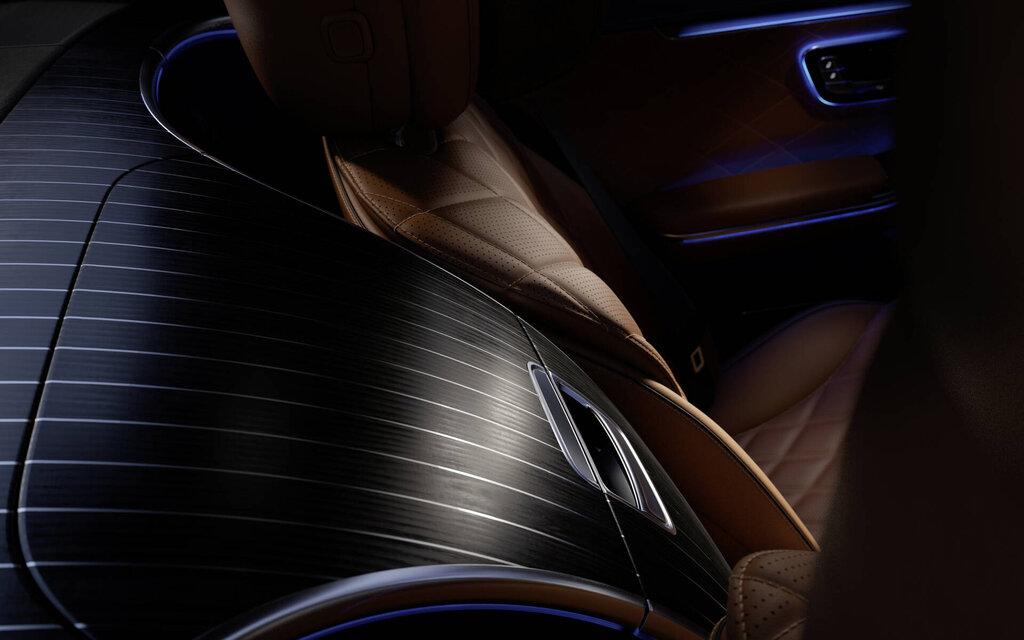 Advanced Ergonomics
Special attention was also paid to the car's ergonomics. A new ADAPT function calculates the optimal driving position for the entered height and adjusts the driver's seat as well as steering wheel and side mirrors appropriately. Readjustment is possible, of course.
Furthermore, ENERGIZING seat kinetics support orthopaedically beneficial changes in the seating posture by means of minute changes in the inclination of the seat cushions and backrest, which will prove helpful on long trips. The seats are both heated and cooled, the ones in the rear even featuring neck warmers.
Ultimately, the interior of the new Mercedes-Benz S-Class will be perfectly tailored to the wants and needs of its passengers in real time. More than ever, it will be a showcase of how technology can vastly improve personal comfort and wellness on the road.
We'll have more to share about the car in the coming weeks, so keep following The Car Guide.
Share on Facebook