2020 Land Rover Defender: The King of the Mountain is Back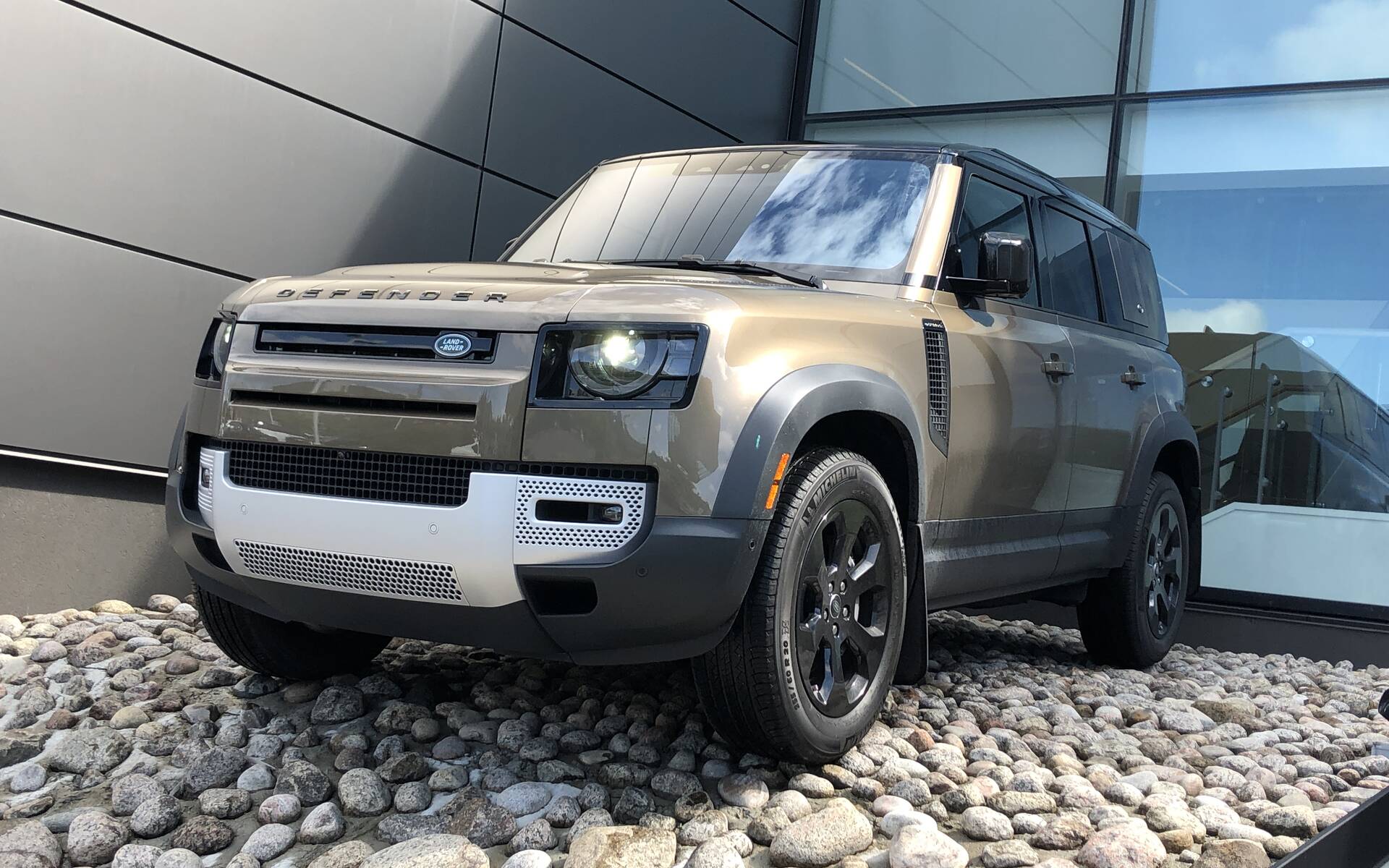 Strong points

Unique looks honouring the past
Amazing technology
The best Land Rover off-roader

Weak points

Unknown reliability
Pricey options
No diesel engine
Full report
The legendary Land Rover Defender made its triumphant return last summer and, unlike the previous generation, the new one is available in Canada.
If you don't know the Defender, well, shame on you. It's arguably the heart and soul of the British manufacturer. In fact, without this model, Land Rover probably wouldn't exist.
Historically known for its exceptional off-road capabilities and basic levels of comfort, the old Defender was quite a different machine from modern Landies. You could say the same thing about the 2020 edition, although it's much more civilized now.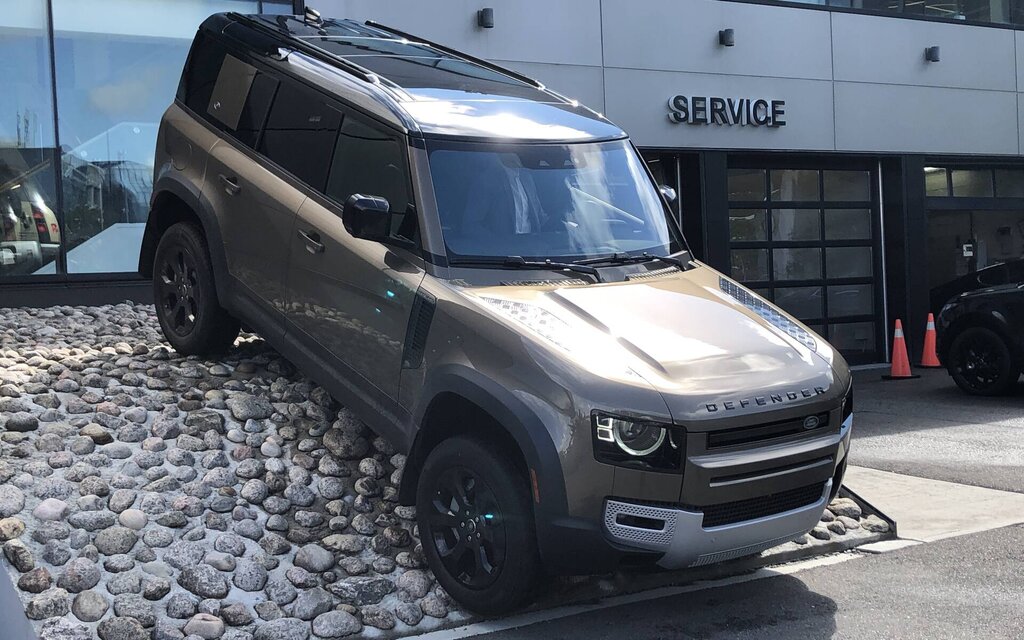 A Toy for Grown-ups
One glance is enough to realize that the Defender has unique DNA within the Land Rover lineup. Forget the smooth, graceful lines of the Discovery or Range Rover Velar—this is a boxy, toy-like SUV designed for ultimate fun.
Instead of using a good old ladder frame like the previous Defender, Land Rover developed a new unibody structure that reportedly triples torsional stiffness. Despite such a radical change, designers honoured the Defender's past by incorporating details like the oval-shaped glass panels on the sides of the roof. And once again, two- and four-door body styles (called Defender 90 and Defender 110, respectively) are offered.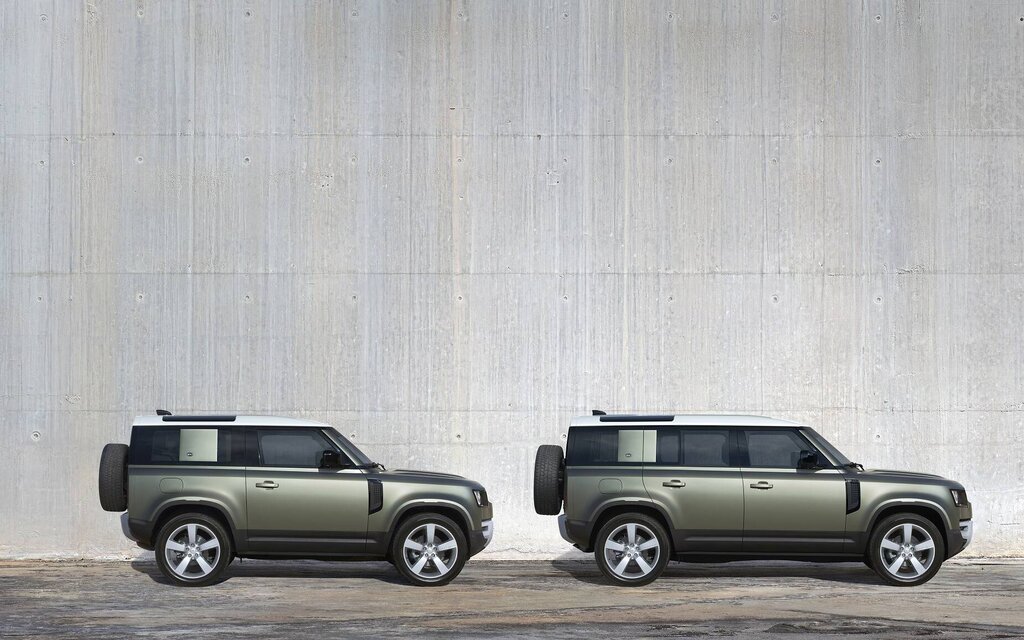 Inside, the cabin looks nothing like other Land Rover vehicles. It feels raw, with a number of plastic surfaces and rubberized flooring throughout—kind of like a cross between a Jeep Wrangler and a Mercedes-Benz G-Class. After all, the Defender is primarily designed for rock climbing and muddy trails, not taking your wife to the opera downtown.
The dashboard is full of big physical buttons that are easy to reach and manipulate, not to mention less distracting than a touchscreen. Having said that, there's a 10-inch digital display powered by Land Rover's latest-generation infotainment system (to be found in all future products from the brand). The graphics are impressively sharp; same thing for the image from the various cameras. You can monitor the vehicle from just about any angle, so it's nearly impossible to damage the exterior.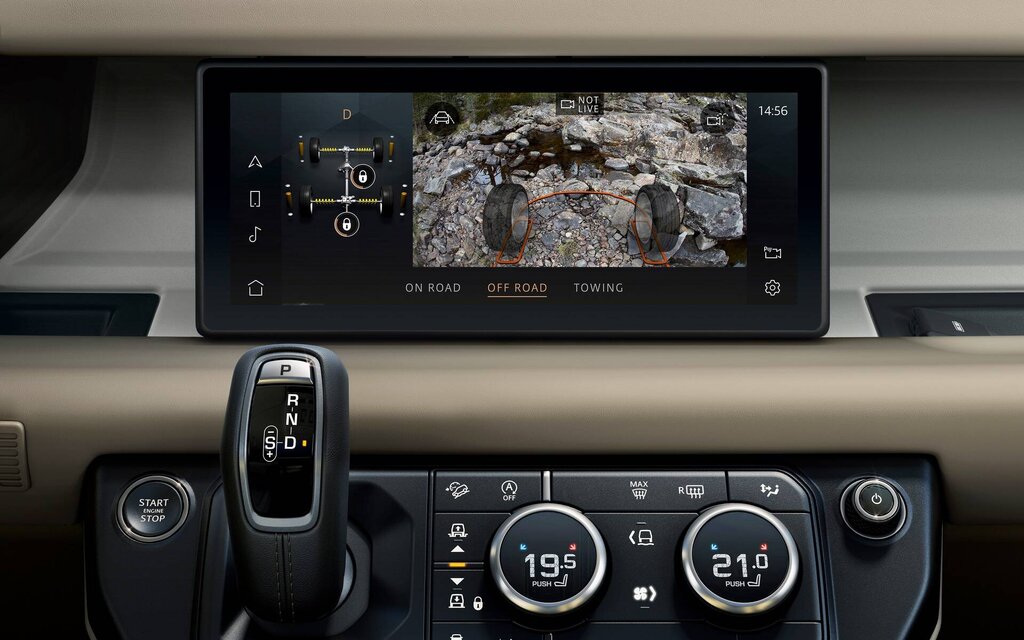 Defender Around Town
Unquestionably, the 2020 Land Rover Defender would make its predecessors proud when it comes to off-road prowess. It boasts an electronically controlled active differential, adaptive air suspension and a myriad of sensors and cameras to tackle challenging terrains with confidence.  You can even cross rivers up to three feet deep.
Most owners will probably stick to paved roads, however, which is too bad. Anyway, our brief test drive of the Defender took place in the streets of Montreal, more specifically near the Decarie Motors dealership that kindly let us sample one of the first units to arrive in Canada.
Pricing starts at $65,300, but the Defender 110 P400 we drove had the optional 3.0-litre six-cylinder engine and a number of other extras pushing the tally north of $90,000. You'd better think twice about checking those boxes.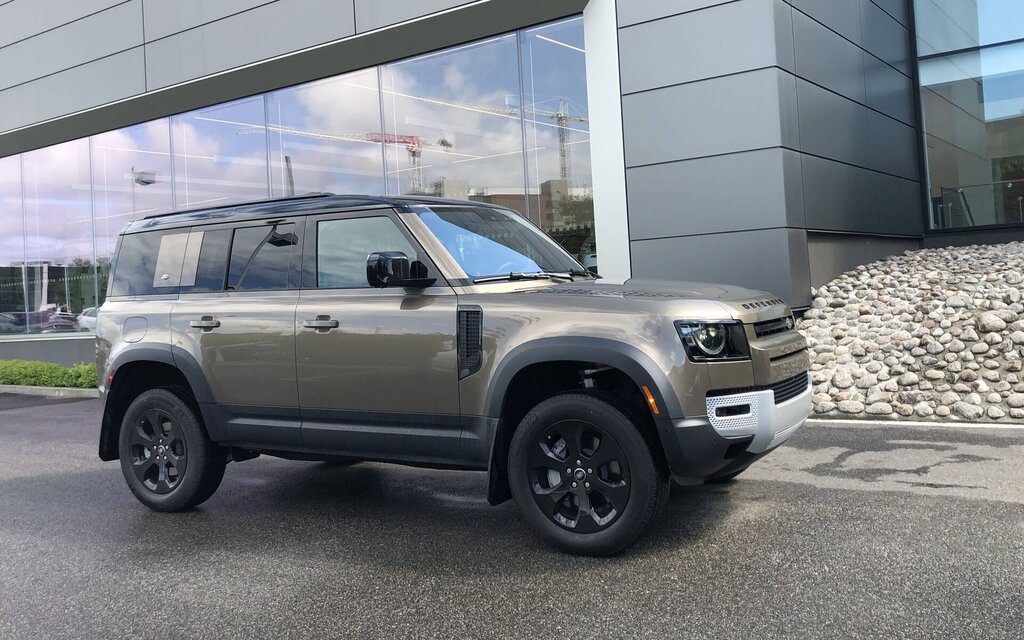 This particular model doesn't lack performance. Said engine is turbocharged and backed by a 48V mild hybrid system, resulting in a total of 395 horsepower and 406 pound-feet of torque. Acceleration and passing manoeuvres are quick and almost effortless. On the flip side, the brake pedal is so sensitive that it becomes rather annoying after a while. We managed to get used to it, though.
For the record, the base engine is a turbocharged four-cylinder rated at 296 horsepower. Unfortunately, we couldn't take this one for a spin.
The rock-solid Defender shows superb road manners, masking every imperfection with ease (and God knows there are many on the streets of Montreal…). This SUV makes you feel like you could go anywhere, anytime, and that's tremendously satisfying.
Verdict
With muscular presence and off-road capability beyond that of any other Land Rover, the new 2020 Defender will inevitably attract a different type of customers. Let's just hope that reliability will prove better than what we're used to with the rest of the lineup.
Share on Facebook