Lamborghini Huracán Transformed With Slick Carbon Fibre Body Kit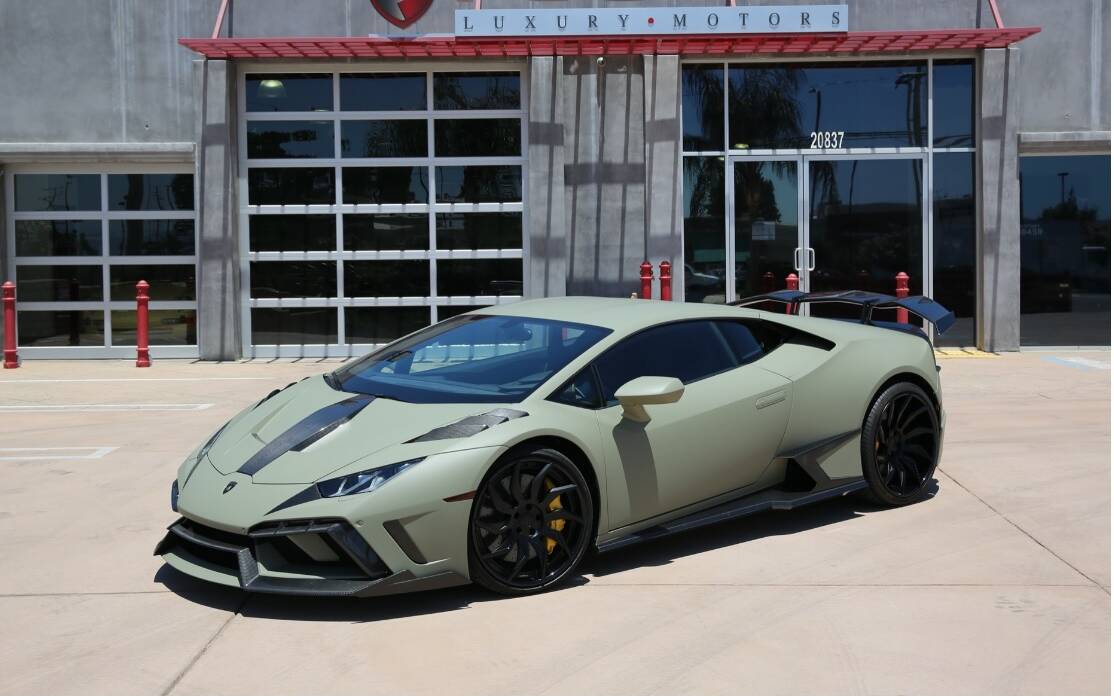 How can you give the Lamborghini Huracán an even more distinctive and menacing look? Adding a full carbon fibre body kit is certainly a good way to do it.
Fusion Motor Company, which is based in Los Angeles, is in fact showing us a superb example. 
If the name sounds familiar, that's because the shop is famous for building officially licensed copies of the 1967 Ford Mustang Shelby GT500 a.k.a. "Eleanor" from the movie Gone in 60 Seconds, not to mention restoring and customizing V8-powered Land Rover Defender SUVs.
For the Lamborghini Huracán, Fusion's new kit includes carbon fibre front and rear bumpers, side skirts, hood, fenders, rear diffuser and wing. The design emphasizes aggressive body lines across the front lip, side air intakes, dramatic rear diffuser and rear wing. Fusion utilizes all of the OEM mounting locations to ensure excellent fitment.
The body kit isn't just for show, of course.
"Our carbon fibre team utilizes the appropriate weave to match the aesthetics of the OEM while delivering motorsport composite weight savings to this road-going supercar," says Fusion Motor Company president Yoel Wazana, without giving specific numbers.
And what about the price? Whether you opt for a matte or glossy finish, the carbon fibre body kit for the Lamborghini Huracán costs $38,888 USD, which translates to $51,665 CAD. Each component can also be sold separately.
The company ships to dozens of international markets including Canada.
Watch: Lamborghini Huracán Performante Presentation
Share on Facebook