This Subaru Impreza 22B STi For Sale Costs Half a Million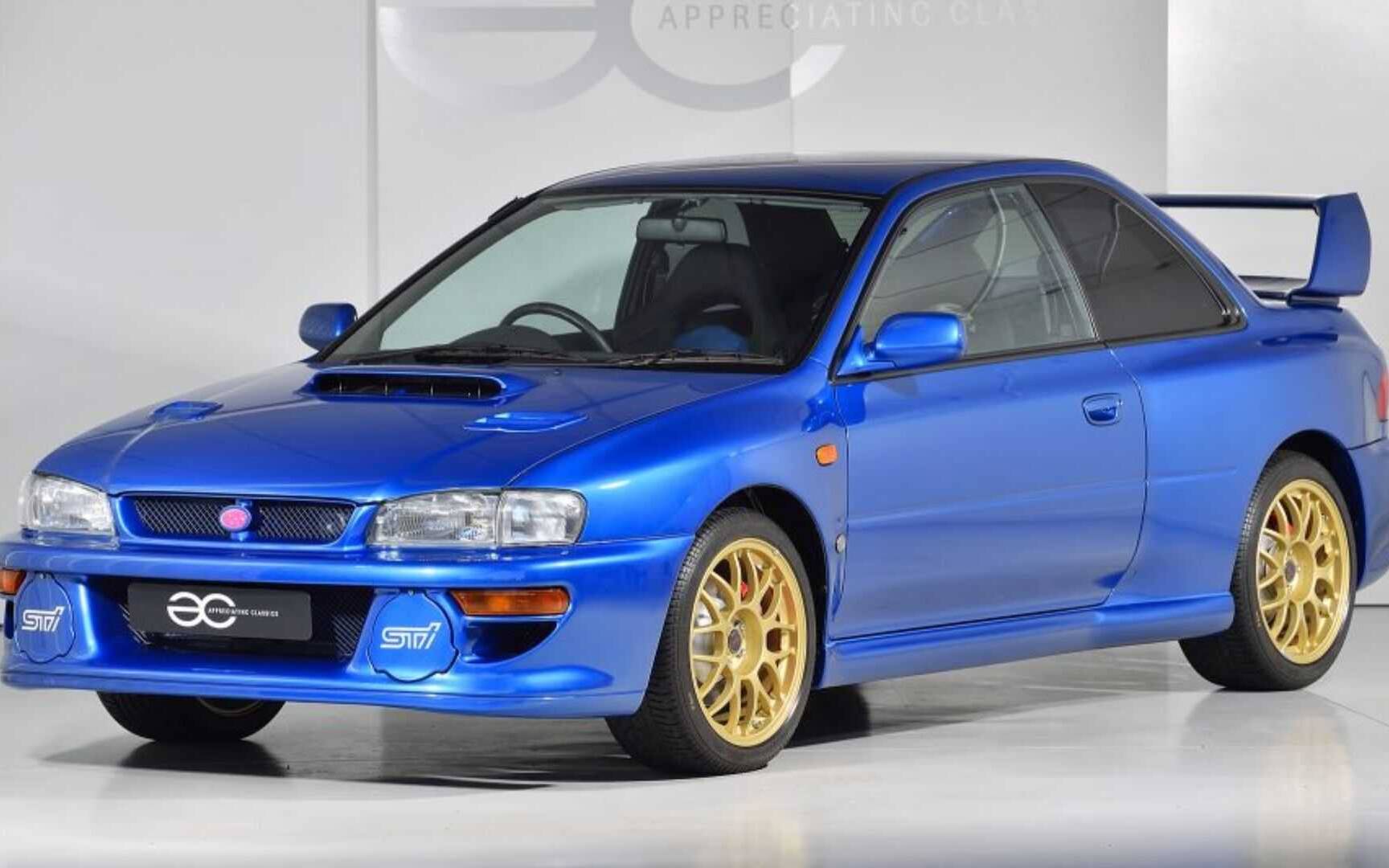 As many JDM enthusiasts know, Subaru produced a two-door widebody variant of the Impreza WRX STi in 1998. Called 22B STi, this model commemorated the 40th anniversary of Subaru and its third consecutive manufacturer's title in the World Rally Championship (WRC).
The 400 units built for the Japanese market sold out in less than 48 hours. Twenty-four additional cars were exported to the U.K. and Australia. How many of them are left now? It's impossible to know for sure, but most are worth a fortune.
Want proof? An Impreza 22B STi bought in Japan and imported to England is currently up for sale on the website of Appreciating Classics. The listed price is a mind-boggling £295,000, the equivalent of $505,000 CAD based on the exchange rate.
This 22B STi is almost as new. In fact, it has logged just 436 kilometres. The bodywork, interior and powertrain are in mint condition. The rear seats and sill plates still have their original protection. The only parts that were replaced were the original cambelt, pulleys and water pump, as well as the fluids and filters.
The car has been stored away with regular starting of the 2.2-litre turbo engine and turning of wheels to ensure all was still good as it should be.
Will the future owner dare to push the car on their local tracks and country roads? That sure would be fun, but we bet they'll keep it in the garage as a collector's car instead. Half a million dollars is quite an investment, after all.
Share on Facebook