Lamborghini Sián Roadster is One Super-exclusive Jewel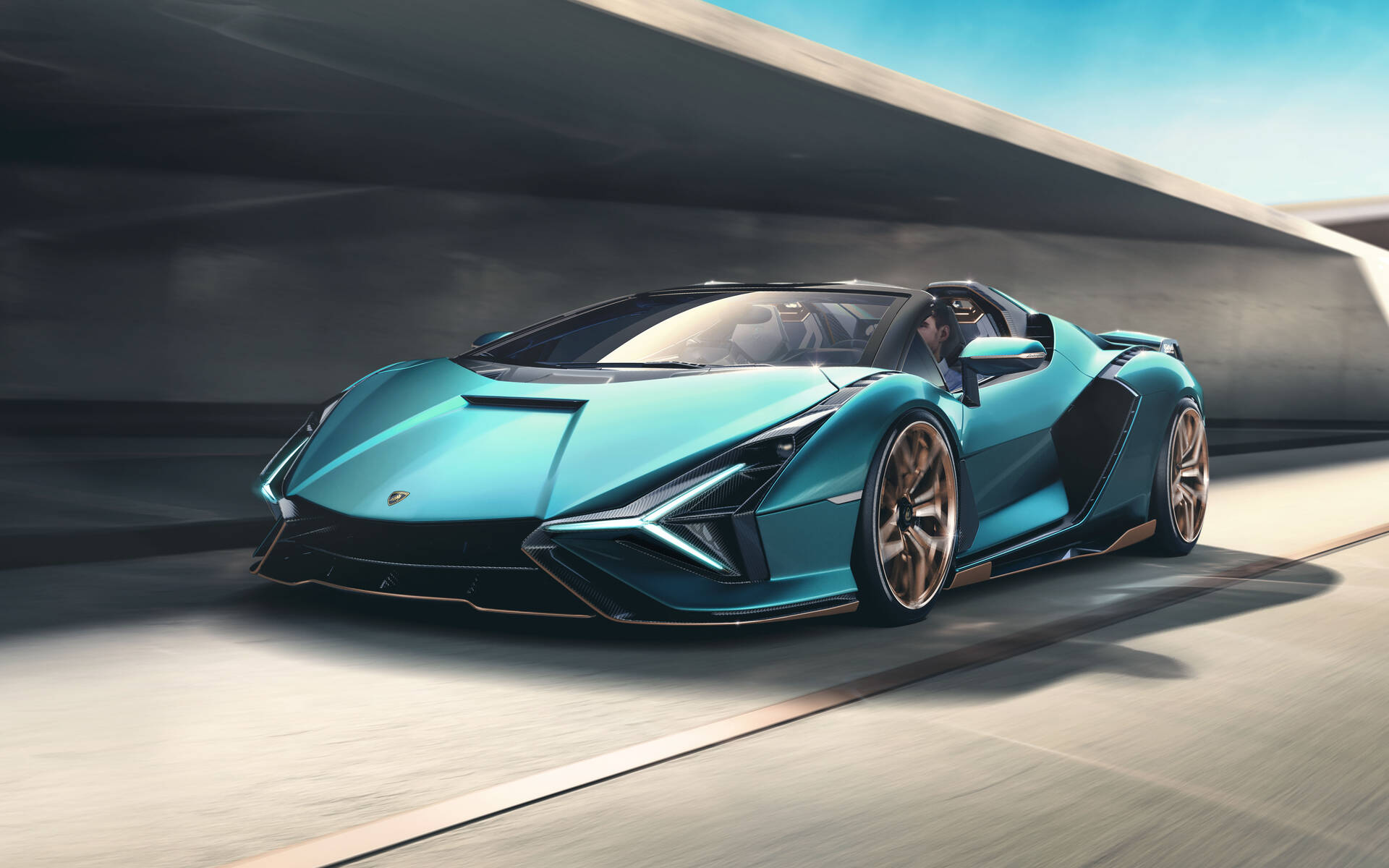 Lamborghini today unveiled the all-new Sián Roadster, a roofless and ultra-exclusive variant of the stunning hybrid coupe introduced at the 2019 Frankfurt Auto Show late last summer.
Just how exclusive is it? Production will be limited to 19 units instead of 63 as with the regular Sián—and all of them are already sold, of course.
"The Sián Roadster is the expression of breathtaking design and extraordinary performance, but most importantly embodies important future technologies," says Stefano Domenicali, Chairman and Chief Executive Officer at Lamborghini. "The Sián's innovative hybrid powertrain heralds the direction for Lamborghini super sports cars, and the open-top Sián Roadster affirms a desire for the ultimate lifestyle Lamborghini as we move towards a tomorrow demanding new solutions."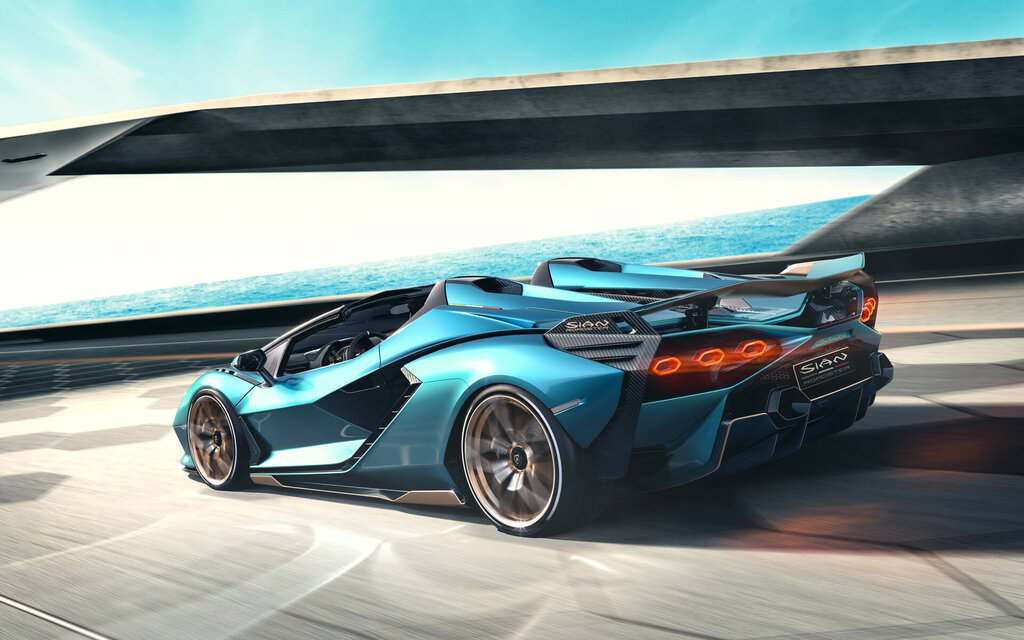 While not as quick as a lightning (that's what the name Sián means), this cabriolet sprints from 0-100 km/h in less than 2.9 seconds and reaches a top speed of 350 km/h. To do so, a 785-horsepower version of the company's iconic V12 engine combines with a 48-volt electric motor incorporated into the gearbox and delivering 34 horsepower, for a total of 819 horsepower.
The motor also supports low-speed manoeuvres such as reversing and parking. Furthermore, instead of using a lithium-ion battery, the Lamborghini Sián Roaster relies on a supercapacitor that stores ten times more power than the technology pioneered originally in the Aventador. The automaker claims it is three times more powerful than a battery of the same weight and three times lighter than a battery producing the same power.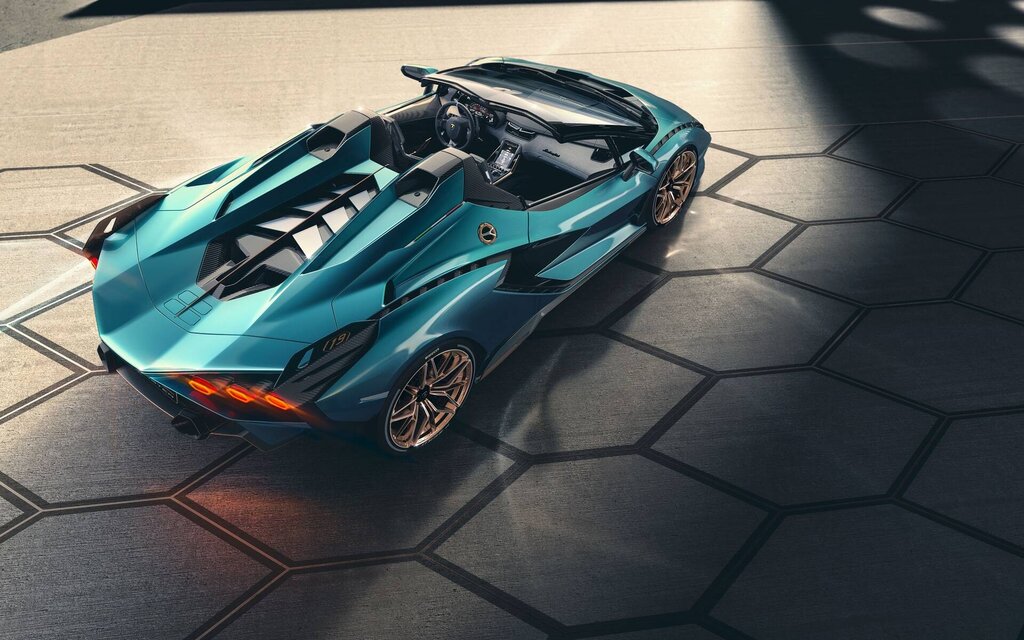 Each unit will be designed and customized according to the wishes of the buyer in collaboration with Lamborghini's Centro Stile and Ad Personam division. The Sián Roadster pictured here is painted in Uranus Blue and the wheels have an Electric Gold finish, which is the colour chosen by the Italian automaker to evoke electrification.
While the exterior is a marvel of architecture and aerodynamics, the cockpit is just as spectacular. Extensive use of Alcantara and matching Electric Gold accents help create a one-of-a-kind environment. One interesting detail is the new-design air vents, which are produced via 3D printing and can be personalized with a customer's initials.
Share on Facebook