2020 Toyota 4Runner Venture: Man Fears Time, Time Fears 4Runner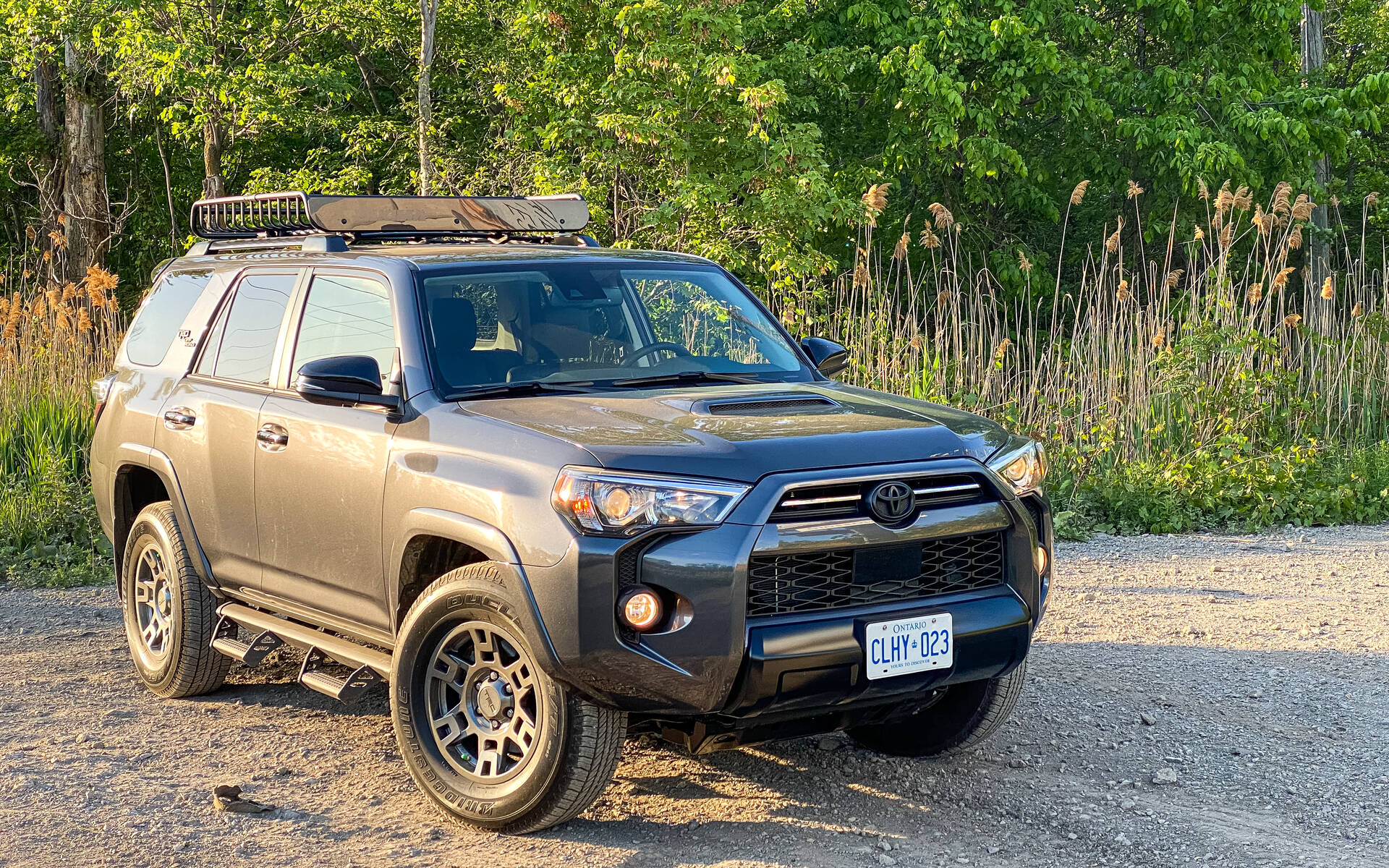 Strong points

Tremendous off-road capability
Rugged looks and timeless appeal
Surprising level of comfort
Roomy interior

Weak points

Cabin design is showing signs of age
Low-resolution infotainment screen
Excessive fuel consumption
High price
Full report
During Napoleon Bonaparte's campaign in Egypt, he and his army were swarmed by camel-riding mamluk warriors. However, the latter were no match for the French soldiers, who quickly defeated their African rivals.
The battle took place near the Pyramids of Giza and Bonaparte is said to have shown his troops the architectural marvels behind the enemy's left flank and at the moment of ordering the attack shouted "Soldiers, remember that from the top of these pyramids, 40 centuries of history contemplate you."
In other words: for these monuments, time doesn't exist. Or at least it has no effect on them. Similarly, time has no effect on the Toyota 4Runner. Despite being largely unchanged since 2009, it's still a benchmark in the off-road SUV segment—and a surprisingly good daily driver, too.
Timeless Styling
While Toyota designers have made a few cosmetic updates to the 4Runner over the past decade and counting, it's not like they reinvented the wheel. The vehicle is immediately recognizable and just looks perfectly rugged.
One glance is enough to realize that this is a true off-roader. The 4Runner has all the makings of a mud-slinging, mountain-carving beast. And now it's even available with packages that dial up styling further.
The Toyota 4Runner Venture shown here features a metal roof rack and running boards. Combined with 17-inch alloy wheels in a graphite finish, it looks ready for any adventure, as the name implies. There's also a TRD Pro model that adds similar flair to the exterior.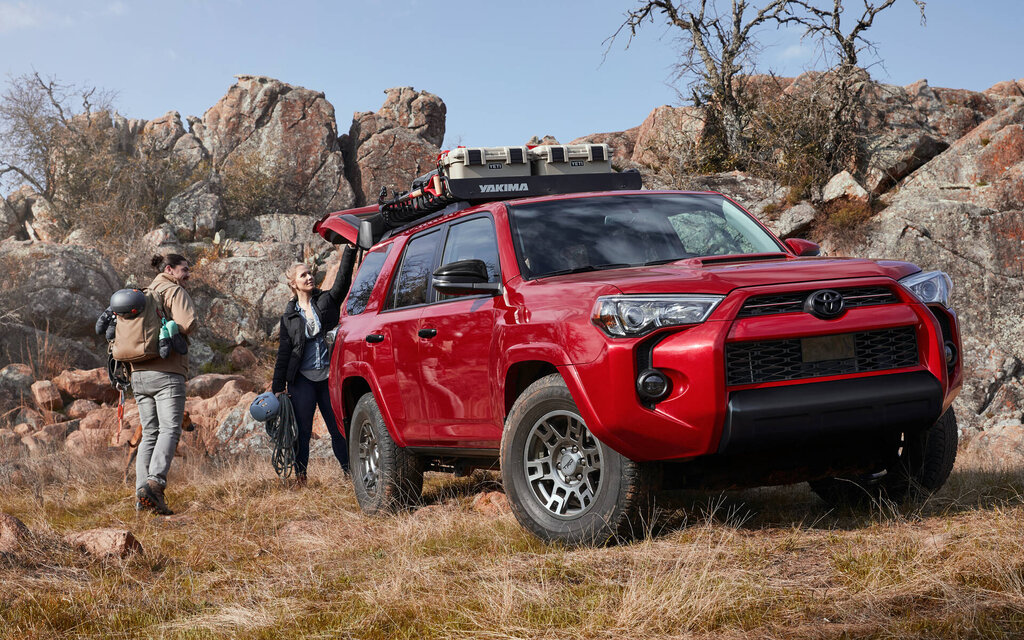 The interior is another showcase of timeless design. It manages to look tough and straightforward without appearing outdated in the process, mainly thanks to the infotainment screen that supports Apple CarPlay and Android Auto in addition to Toyota's latest version of Entune. The latter is relatively easy to use and has all the functionality you need, but if you're like us, you'll spend 99 percent of your time using the smartphone-based system instead.
We have one complaint, though: the screen's resolution is super-low, so much so that you can spot pixels from the driver's seat.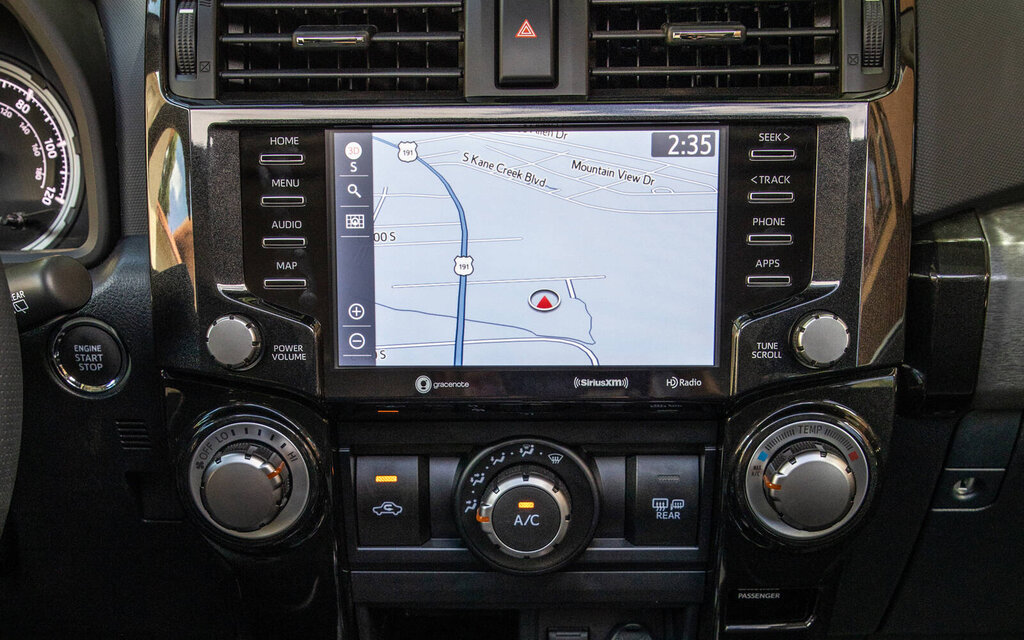 Go-anywhere SUV
Let's get serious now. Just how good is the Toyota 4Runner in off-road driving? While the TRD Pro would be our first pick (raised suspension, extra skid plates, Kevlar tires and more), the Venture model is quite capable, as well, with off-road tires that do a good job of tackling muddy or rocky trails. Our tester easily dispatched of most obstacles laid out in front of it, including bumps and potholes on severely damaged dirt roads.
The 4Runner's old but proven powertrain has a lot to do with this performance. We're talking about a 4.0-litre V6 engine that produces 270 horsepower at 5,600 rpm along with 278 pound-feet of torque. Helped by a transfer case and differential combination that works admirably, plus Toyota's crawl control technology, you can get out of pretty much anything.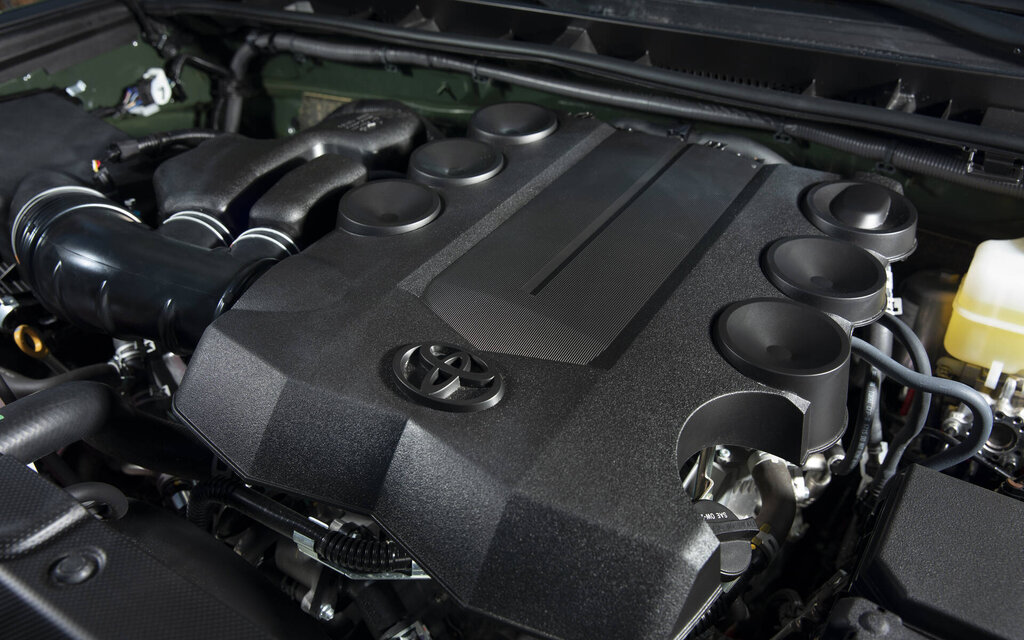 The equally old five-speed automatic transmission reminded us of cars from 10 years ago, not having to search through nine or ten gears to find the proper one when accelerating. The engine shows great flexibility and the ride is quite smooth up to about 120 km/h. The problem is that fuel consumption is much too high (14 L/100 km on average) given the power at your disposal.
It's this flexibility, along with a roomy interior and remarkably comfortable suspension, that makes the 2020 Toyota 4Runner a cool and pleasant SUV—both on and off the road—even after all these years. Old doesn't necessarily mean bad.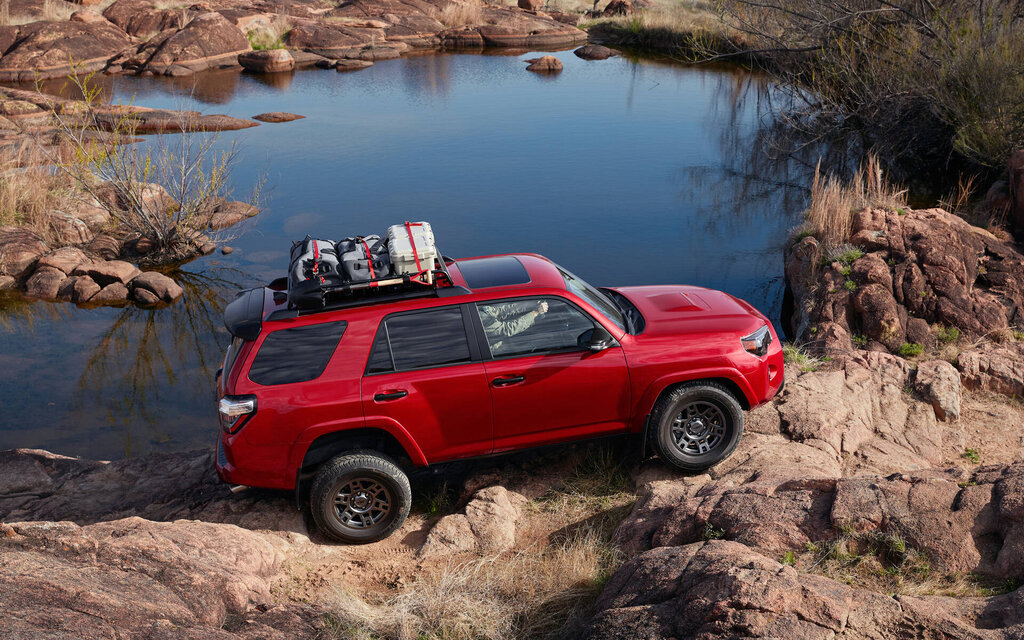 Share on Facebook