2021 Ford Escape PHEV: Five Things to Know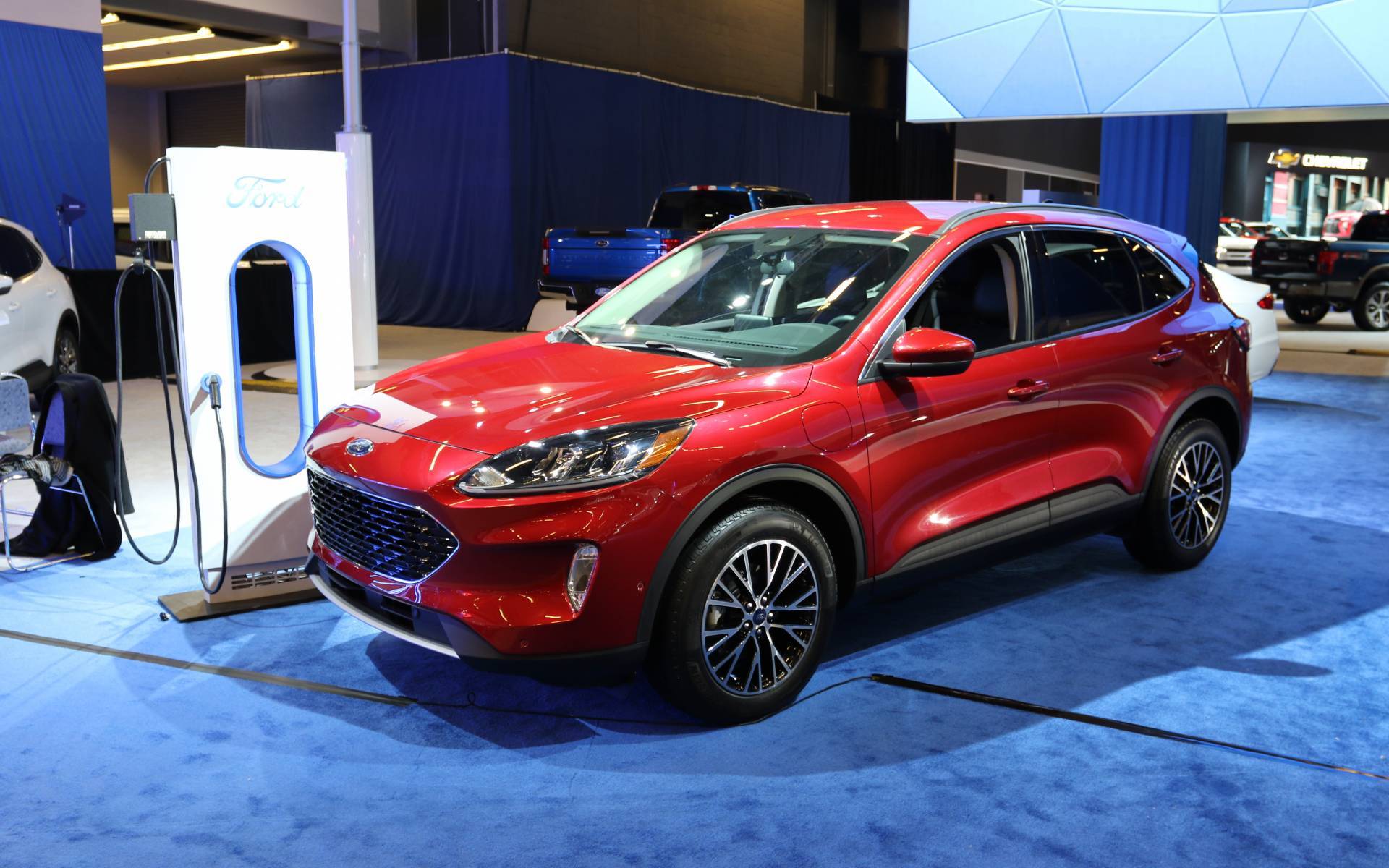 The next-generation 2020 Ford Escape marks the debut of the first-ever Escape Plug-in Hybrid, to be sold as a 2021 model. Offering an all-electric range of just over 60 kilometres, this model will directly rival the Mitsubishi Outlander PHEV and Toyota RAV4 Prime.
Here are five things you need to know…
Longer Range Than Anticipated
Equipped with a 14.4-kWh battery, the 2021 Ford Escape Plug-in Hybrid can travel up to 61 kilometres without burning any fuel according to Natural Resources Canada. That's a longer distance than the 48 kilometres initially advertised by the company.
By comparison, the Outlander PHEV is capable of zero-emission driving for about 35 kilometres. The RAV4 Prime is the leader with an EV range of 68 kilometres.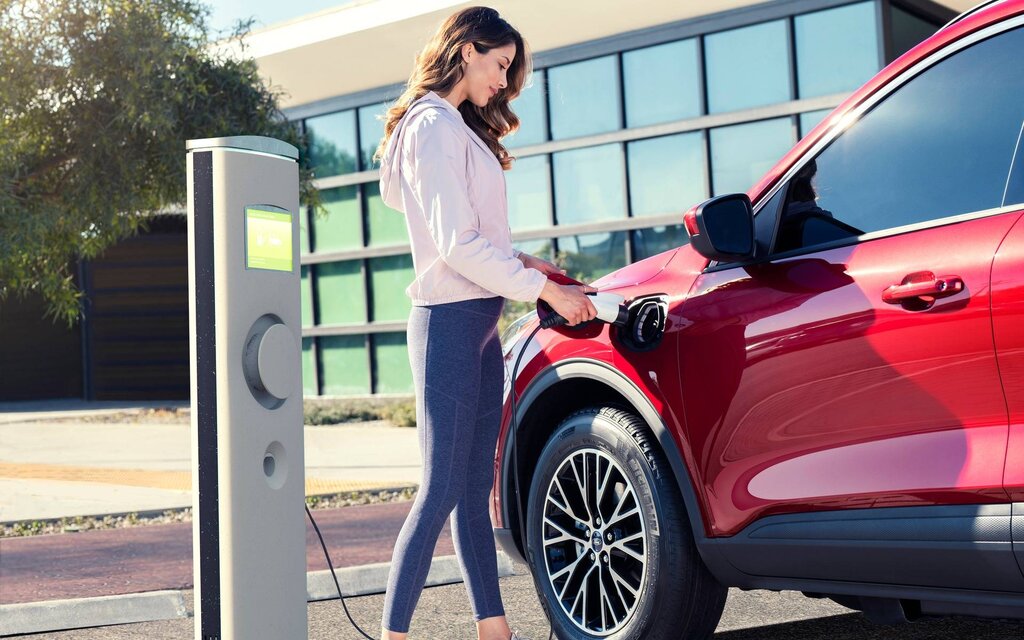 Punchy Gasoline Engine
Once the battery is depleted, the Escape Plug-in Hybrid relies on a 2.5-litre four-cylinder engine that produces 221 horsepower and 155 pound-feet of torque. Fuel consumption in full hybrid mode is rated at 5.8 L/100 km.
Charging the battery can be done in approximately 3.5 hours using a 240V power source. The process takes 10-11 hours if you opt for a conventional 110V power outlet.
Three Trim Levels
The 2021 Ford Escape Plug-in Hybrid is available in SE, SEL and Titanium trim with varying levels of equipment. The most expensive one features an all-digital instrument panel, automatic parallel parking assist and wireless charging for compatible smartphones.
All Escape PHEVs ride on a front-wheel-drive architecture, which is admittedly disappointing given that both the Outlander PHEV and RAV4 Prime come standard with all-wheel drive.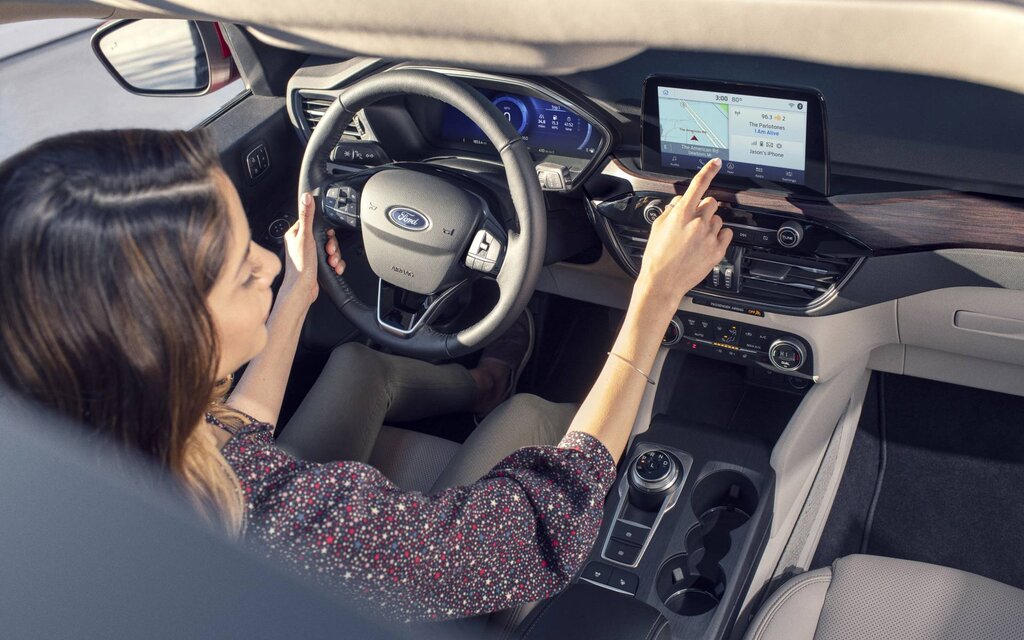 Technology in the Name of Safety
With the 2021 Escape Plug-in Hybrid, Ford offers standard Co-Pilot360, a suite of advanced safety and driver assistance features for ultimate peace of mind on the road.
Highlights include blind spot monitoring, lane departure alert and lane keeping assist, as well as automatic emergency braking with pedestrian detection.
Incentives Apply
Priced from $37,549, the 2021 Ford Escape Plug-in Hybrid is much more affordable than the Outlander PHEV ($46,013). As for the RAV4 Prime, Canadian pricing starts at $44,990.
Customers can get a rebate of $2,500 from the federal government plus $4,000 if they live in Quebec or $1,500 in B.C.
Share on Facebook