2020 Chevrolet Silverado and GMC Sierra Duramax: Difference-making Engine
There's an all-out war in the full-size pickup segment, mostly involving the Americans. Competition between the Ford F-150, Ram 1500 and GM's Chevrolet Silverado and GMC Sierra is so fierce that manufacturers must be relentless when it comes to innovation.
One trick they like to do is to launch more and more variants. There are so many now it's hard to find your way through all of them. The selection of engines, drivetrains, cabs, cargo beds, trim levels, options and accessories can be dizzying.  
Over the last few weeks, The Car Guide had the opportunity to test both the 2020 Chevrolet Silverado High Country Duramax and the 2020 GMC Sierra Elevation Duramax. Here, we'll review their respective packages and also the diesel engine they share.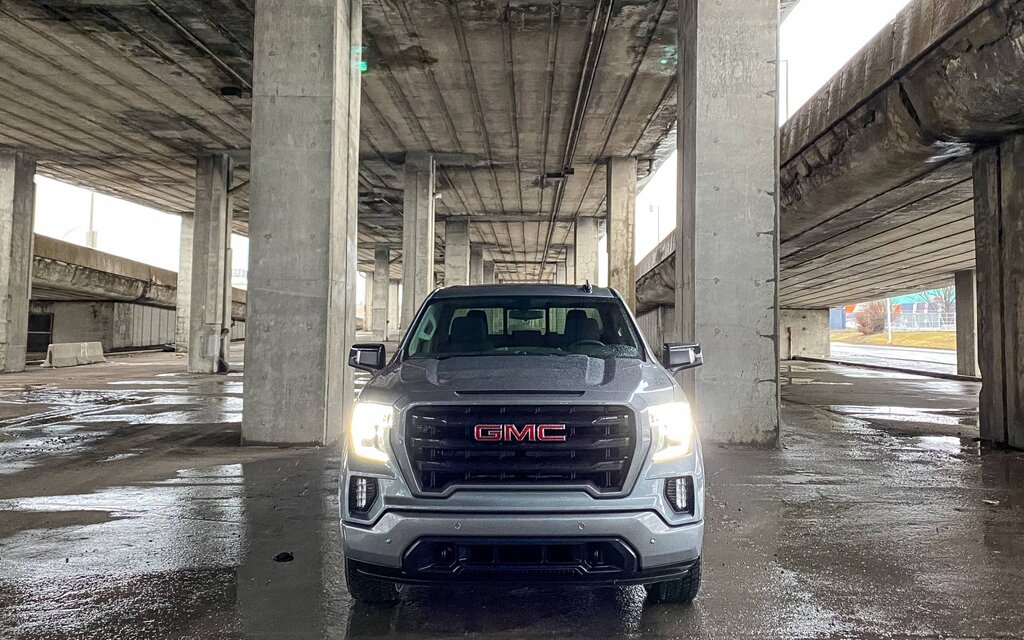 GMC Sierra Elevation
The Elevation package is merely for show. You get a nicer-looking truck and that's about it. A black grille, black wheels, LED lights and an eight-inch infotainment display are included.
Nearly all variants of the Silverado can get the Elevation treatment, whether you choose the base turbocharged 2.7-litre four-cylinder engine, the 5.3-litre V8 or the 3.0-litre six-cylinder Duramax.
Is it worth the money? At $55,000, we'd expect a bit more. That eight-inch screen looks tiny in the middle of the gigantic dashboard. The seats are appointed in cloth—not leather—and the standard suspension is really not that good.
One thing we forgot to mention is that a Traction Select system is part of the Elevation package, allowing the Sierra to tackle rougher terrains even without off-road tires or specialized equipment.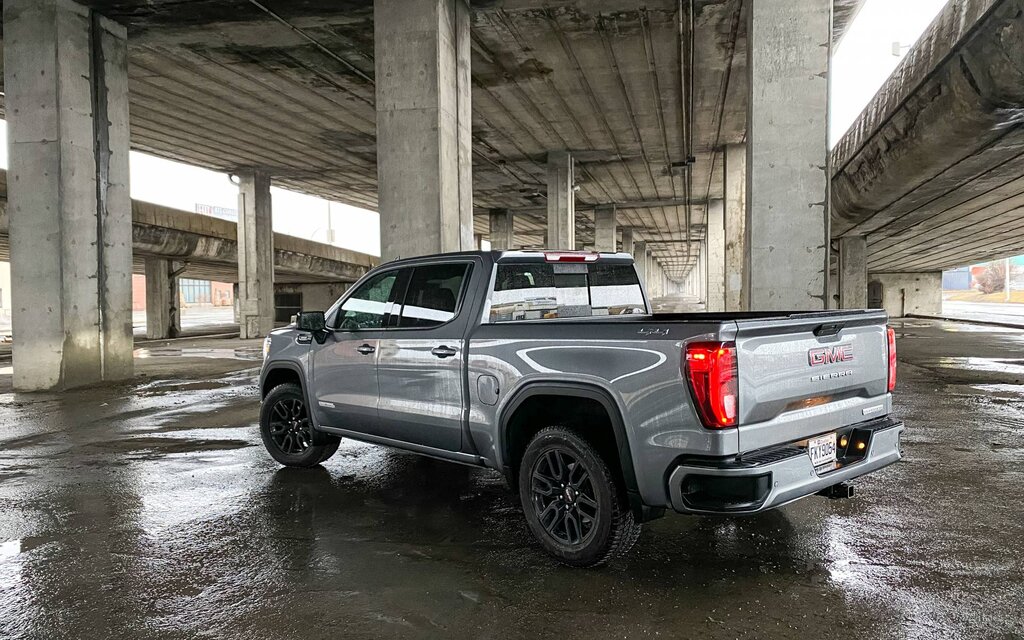 Chevolet Silverado High Country
What exactly is High Country? We're not geography experts, so let's just say it's the most expensive Silverado you can buy.
As such, we need to compare it with the Ford F-150 Platinum and Ram 1500 Limited. The problem is that the Silverado High Country doesn't feel all that luxurious. The infotainment display is too small and some of the cabin materials look and feel cheaper. Considering the price of about $80,000, it's disappointing.
On a positive note, the Silverado High Country can be equipped with the Z71 off-road package, which includes a sublime suspension almost on par with Ram's world-class air suspension.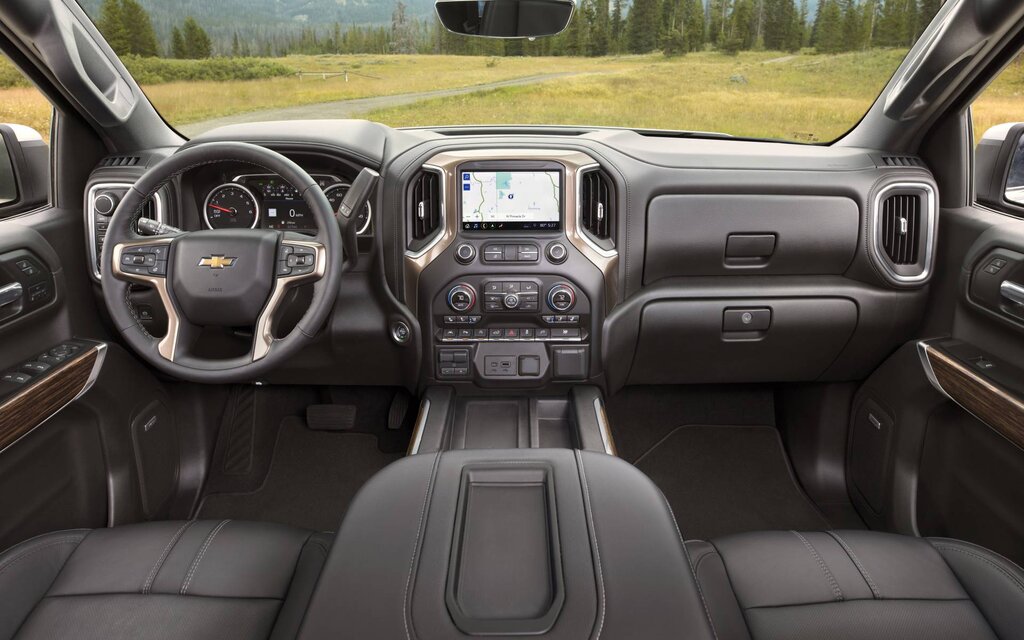 Duramax: The Kicker
By the way, the GMC Sierra and Chevrolet Silverado deliver the same exact combination of ride and handling. Styling and branding are really what sets them apart.
While their respective packages left us wanting more, these two pickups impressed with the quality and performance of their common engine.
The 3.0-litre Duramax generates 277 horsepower and 460 pound-feet of torque, the latter available from just 1,500 rpm. This small-displacement diesel engine is fuel-efficient and capable of towing more than 9,000 pounds.  
Operational refinement is exceptional. Compared with the Ram 1500's EcoDiesel V6, the Duramax is much smoother yet just as frugal at pump, achieving a combined 8.9 L/100 km in 4x2 configuration.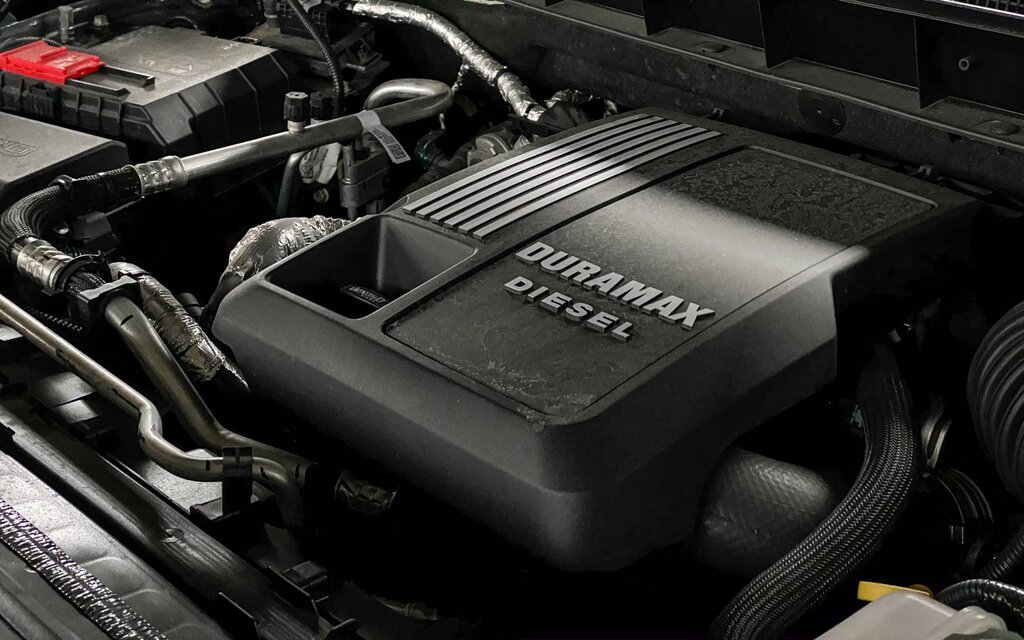 Some of the credit goes to the 10-speed automatic transmission. At any given time, it feels like there's way more than 277 horsepower at your disposal. Only when you push the truck to around 140 km/h does the engine start to reach its limits.
Efficient, responsive, hard-working—the Duramax is a great ally. Too bad it costs a ton of cash: both Chevrolet and GMC require a premium of $9,000 over the 5.3-litre V8. You'll have to drive far and often to get a return on your investment.
That said, no one buys a diesel pickup to save money (unless they travel 100,000 kilometres a year, which is unlikely). The Duramax is more about maximum durability and fun, hence the name.
Share on Facebook