Alfa Romeo Montreal Turns 50 This Year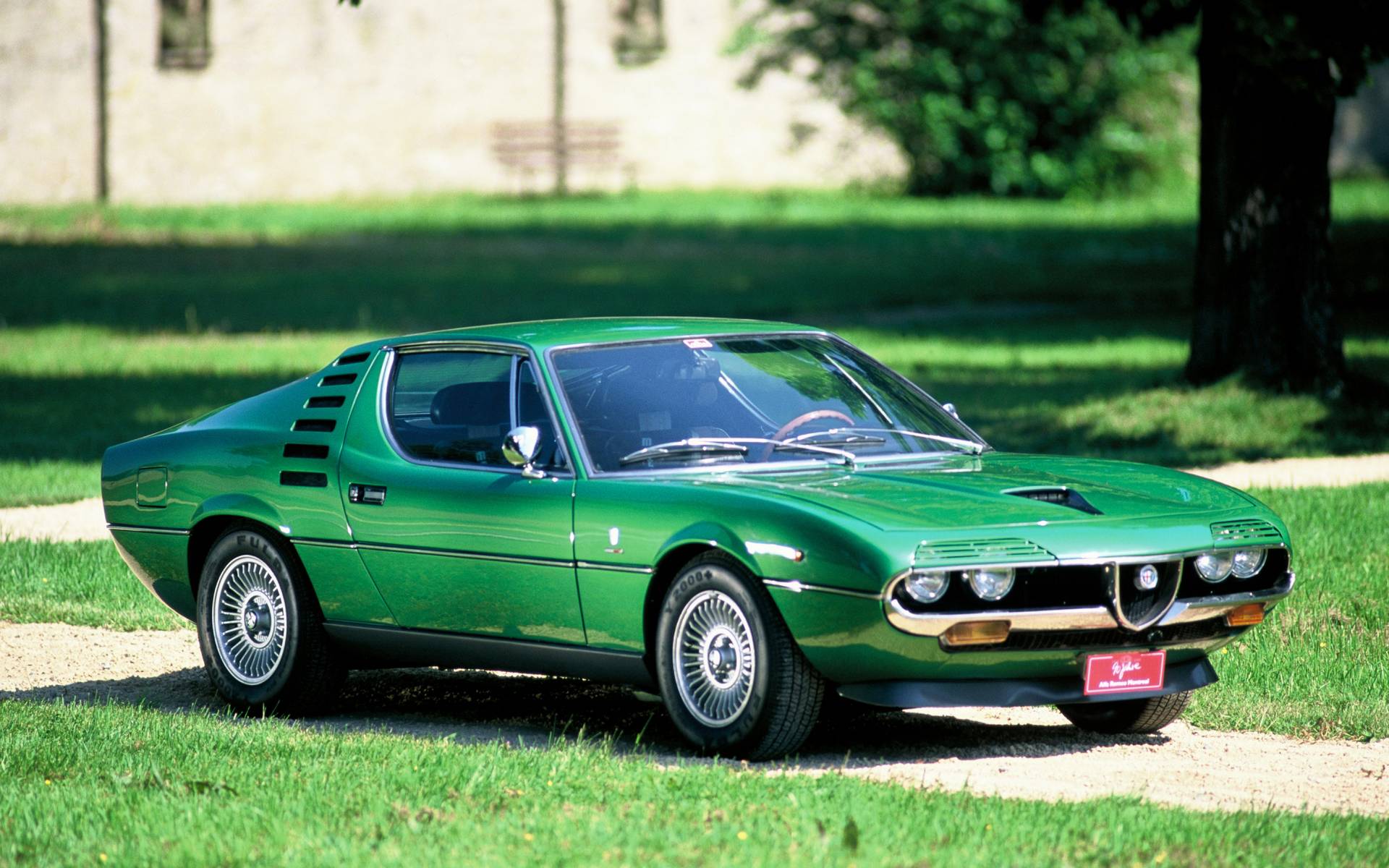 An Italian classic born right here in Canada celebrates the 50th anniversary of production in 2020. The Alfa Romeo Montreal, the concept of which was unveiled in a world premiere at the 1967 International and Universal Exposition, debuted in series form at the 1970 Geneva Auto Show.
This unique sports coupe was sold until 1977 after a production run of just under 4,000 units—all reserved for Europe and not even available in Canada, ironically (Alfa Romeo refused to adapt the model to meet our emission standards).
An Italian Muscle Car… Sort of
Penned by Marcello Gandini, who worked for coachbuilding specialist Bertone and also designed the Lamborghini Miura, the Alfa Romeo Montreal changed quite a bit from concept to production. The idea at first was to use the chassis and four-cylinder engine of the Giulia coupe, but the latter was nixed in favour of a quad-cam V8 in what seemed like a direct response to the powerful American muscle cars. Alfa Romeo had to raise the beltline and modify the glass area.
Derived from racing, said V8 was mounted over the front axle and had a displacement of 2.6 litres. It featured electronic ignition and dry-sump lubrication. A five-speed ZF manual gearbox transferred the 197 horsepower and 173 pound-feet of torque to the rear wheels.
Standing 4.22 metres long and weighing 1,270 kilograms (2,800 pounds), the Montreal visually stood out with quad headlights partly covered by unusual grilles, a fake hood scoop, a fastback-style profile, slats behind the doors containing the cabin vents and centrally mounted twin tailpipes.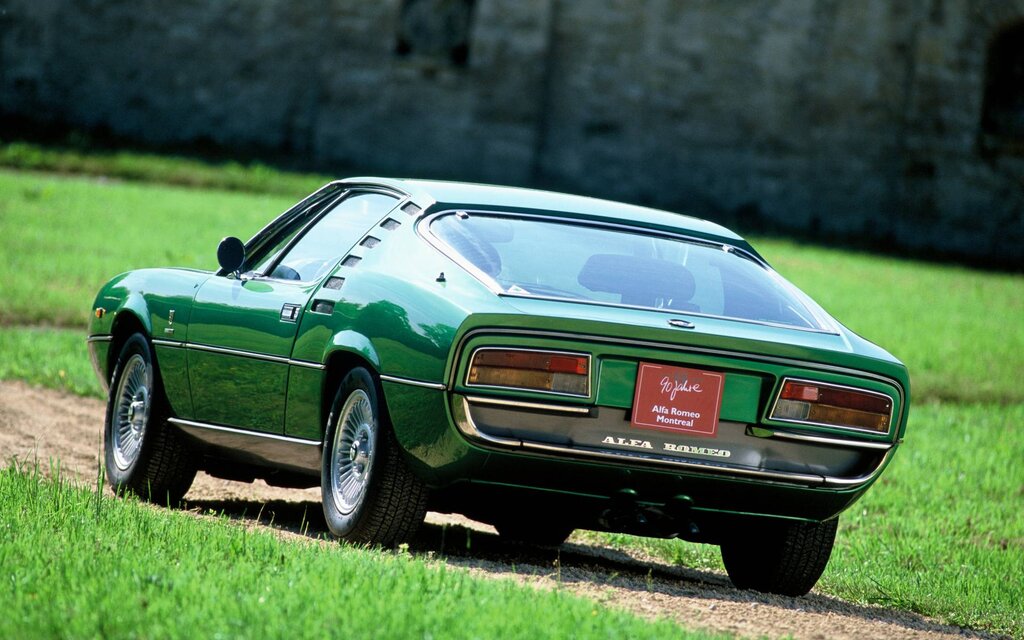 Interestingly, production was split between three factories. Alfa Romeo built the chassis in Arese and sent it to Caselle where Bertone fitted the body. Then the car was moved to Bertone's Grugliasco plant to be degreased, manually spray-painted and fitted with an interior. Finally, the car was returned to Arese to have the engine and mechanicals installed.
In the end, the Montreal proved to be more expensive than the Porsche 911 and Jaguar E-Type. Today, car collectors pay up to $200,000 for a well-maintained unit.
New Body Colour: Montreal Green
Speaking of Montreal, Alfa Romeo recently updated the Giulia and Stelvio for 2020, adding new colours in the process such as Montreal Green (pictured below and in the photo gallery) for certain markets.
Unfortunately, it's nowhere to be found in the Canadian portfolio. The additions are Lunar White, Anodized Blue and, for the Giulia, Verde Visconti. Let's hope FCA will fix that soon, because we must admit the two models look surprisingly dashing in this heritage-inspired hue.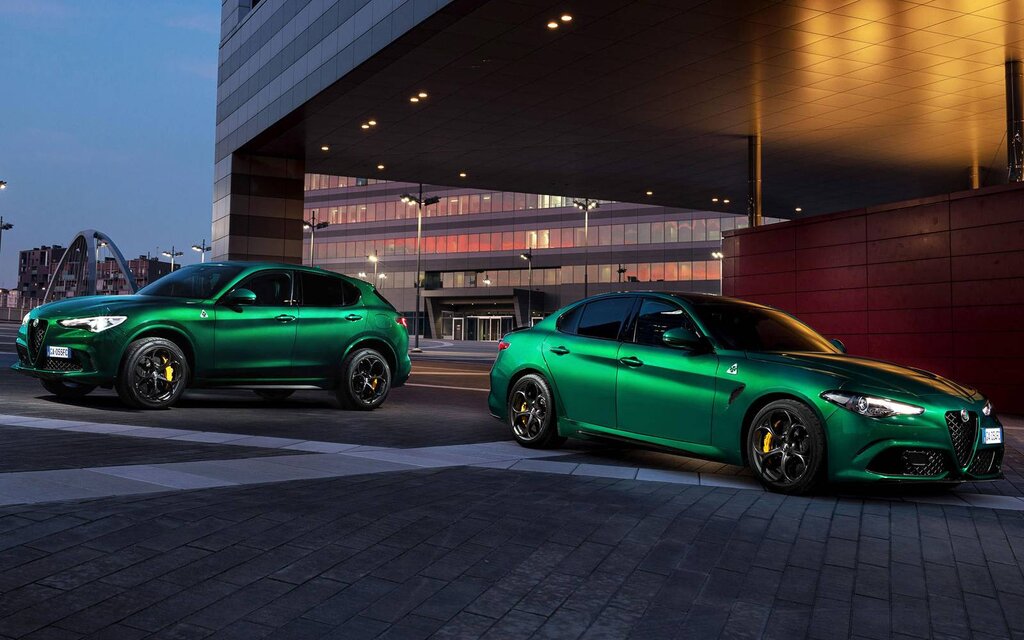 Share on Facebook