The Car Guide's 2020 Best Buys: Audi Q5
Every year, The Car Guide publishes its Best Buys in nearly 30 different vehicle categories. Today we continue our review of the 2020 winners with a look at compact luxury SUVs, a segment that sees no changes to the established order.
Once again, the Best Buy award goes to the Audi Q5 (MSRP from $46,300). We continue to love its high level of refinement, the smoothness and reasonable fuel economy of its 248-horsepower engine, the capability of its all-wheel drive system and its excellent road manners. The exquisitely trimmed cockpit is icing on the cake.
The SQ5 variant combines all these qualities in a sportier package that's decidedly fun to drive. It features a turbocharged V6 engine that develops 349 horsepower, a full-time quattro all-wheel drive system and, optionally, an air suspension that cleverly blends comfort and dynamic handling.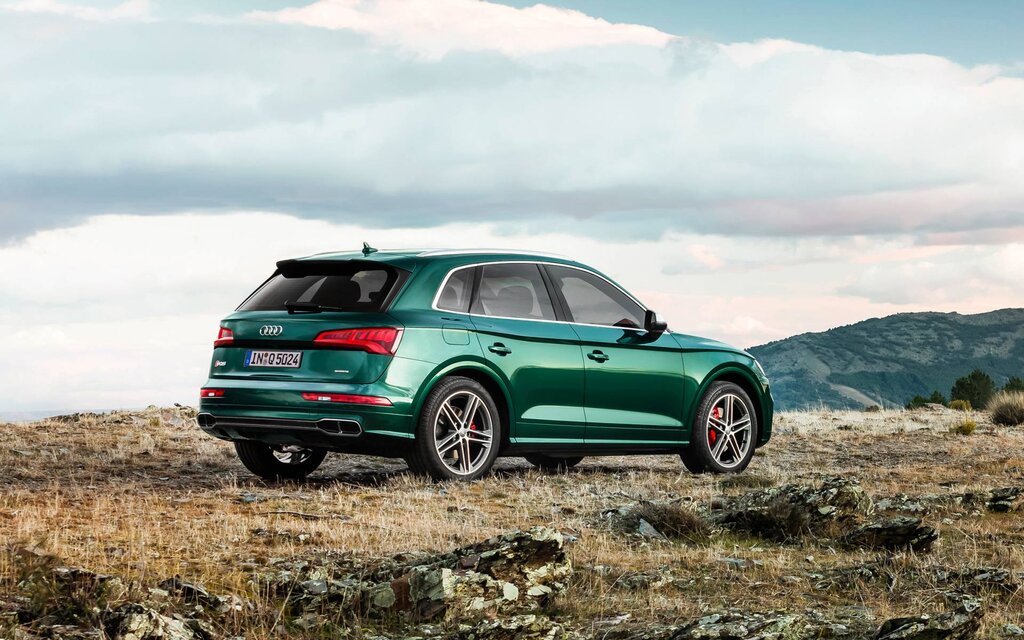 Let's not forget the new-for-2020 Q5 TFSI e, a plug-in hybrid model that boasts 362 horsepower and an EV range of 32 kilometres. The wheels, bumpers and grille all sport an exclusive look.
In second place in the luxury compact SUV segment, you'll find the Acura RDX (MSRP from $43,990). Redesigned a year ago, the RDX stands out with a much sportier character and the latest in-car technologies. Its 272-horsepower, turbocharged 2.0-litre four-cylinder engine and SH-AWD system provide brilliant performance, while the SUV's cockpit marries luxury, comfort and versatility.
Finally, third place goes to the Porsche Macan (MSRP from $56,100). This sporty German SUV amazes with its driving dynamics, which rival the brand's sports cars, in addition to being rigorously assembled and fairly reliable. For 2020, the Macan is available in four different trim levels with output ranging from 248 to 434 horsepower.
The Car Guide's 2020 Scores
Audi Q5 – 86%
Acura RDX – 85%
Porsche Macan – 83%
Share on Facebook