2020 Subaru Outback: A Trusted Friend 365 Days a Year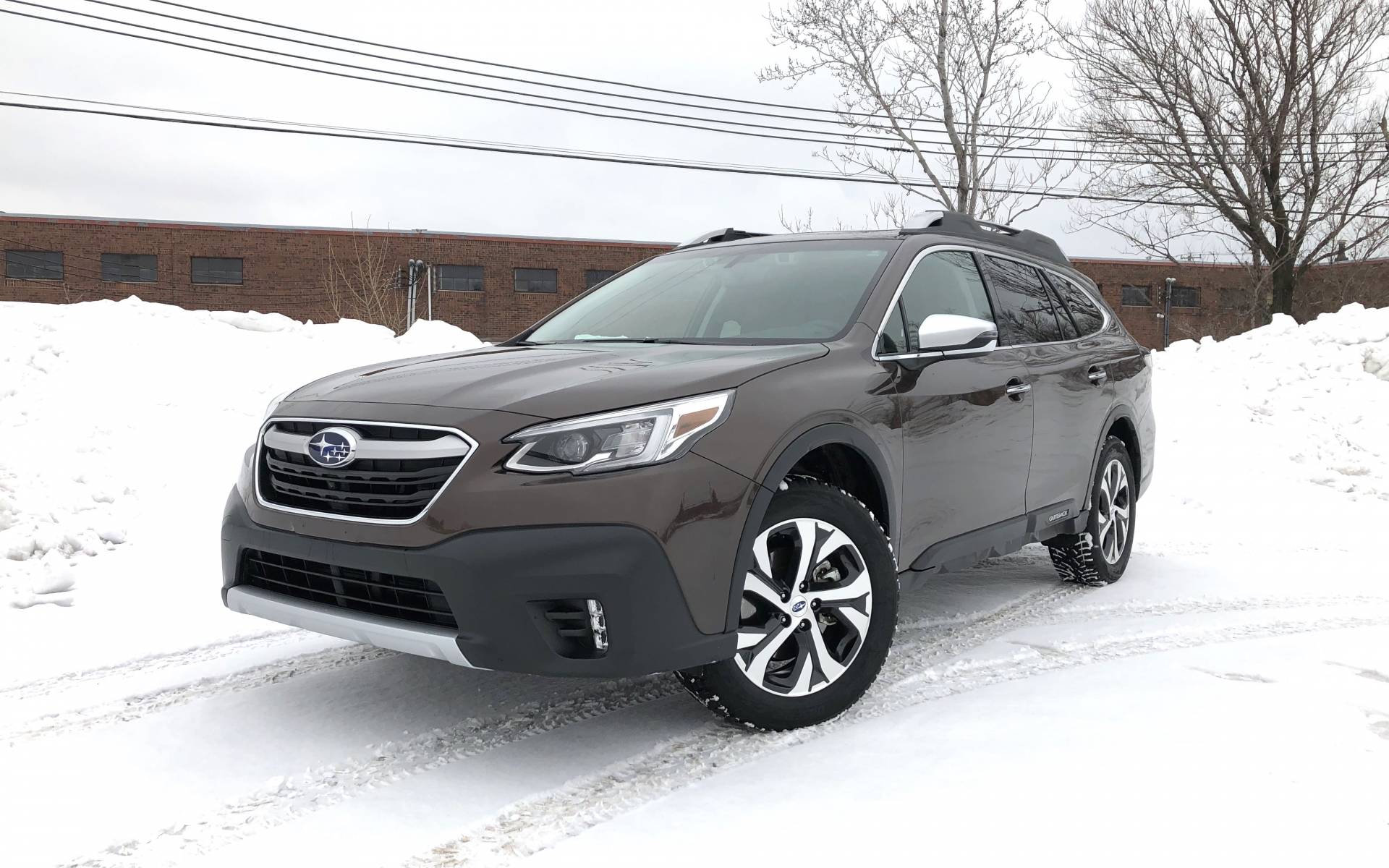 Strong points

Strong turbocharged engine
Quieter and more refined cabin
Excellent AWD system

Weak points

Turbo engine's reliability TBD
Significantly more expensive than a Legacy
No more six-cylinder engine
Timid styling evolution
Full report
As you know there's a brand new Subaru Outback for 2020. We attended the media launch late last summer and came away quite pleased.
A recent test drive in colder, snowy conditions reinforced our impression that this midsize wagon is a trusted friend 365 days a year.
Pretty Decent Base Engine
Let's start under the hood, where the base 2.5-litre four-cylinder engine has been carried over from the previous generation with little change. Rated at 182 horsepower and 176 pound-feet of torque, it may not be strong performer that some people would like, but as far as we're concerned it still is more than adequate for the job.
Similar to the previous generation, there is no manual gearbox on the menu, just a CVT.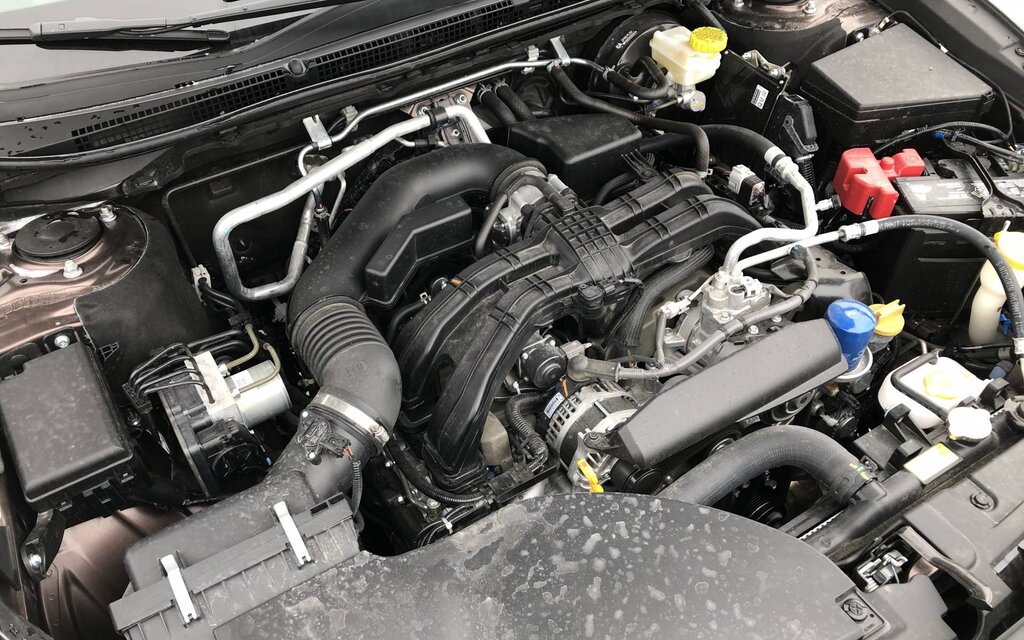 No More Six-cylinder
The biggest news is the elimination of the 3.6-litre flat-six engine, a capable unit with generous torque that many Subaru fans appreciated. It has been replaced by a brand new, turbocharged 2.4-litre engine—the same that powers the Ascent three-row crossover.
Will it prove reliable in the long run? Time will tell. You have to keep that in mind when selecting your Outback model and also consider that a turbo engine is a bit more expensive to maintain than a naturally aspirated one.
On the plus side, with 260 horsepower and 277 pound-feet of torque at your disposal, practicing social distancing with other road users is a quick and easy thing to do. The same CVT is at work here, and somehow premium gasoline is not even recommended.
Speaking of which, the 2020 Subaru Outback achieves a combined city-highway rating of 8.2 L/100 km with the base engine according to Natural Resources Canada. Alas, we spent most of the week driving around town with temperatures dropping to an unfavourably low level, so we recorded an average of 12.2 L/100 km over a distance of 400 kilometres.
For the record, the turbocharged Outback is officially rated at 9.1 L/100 km.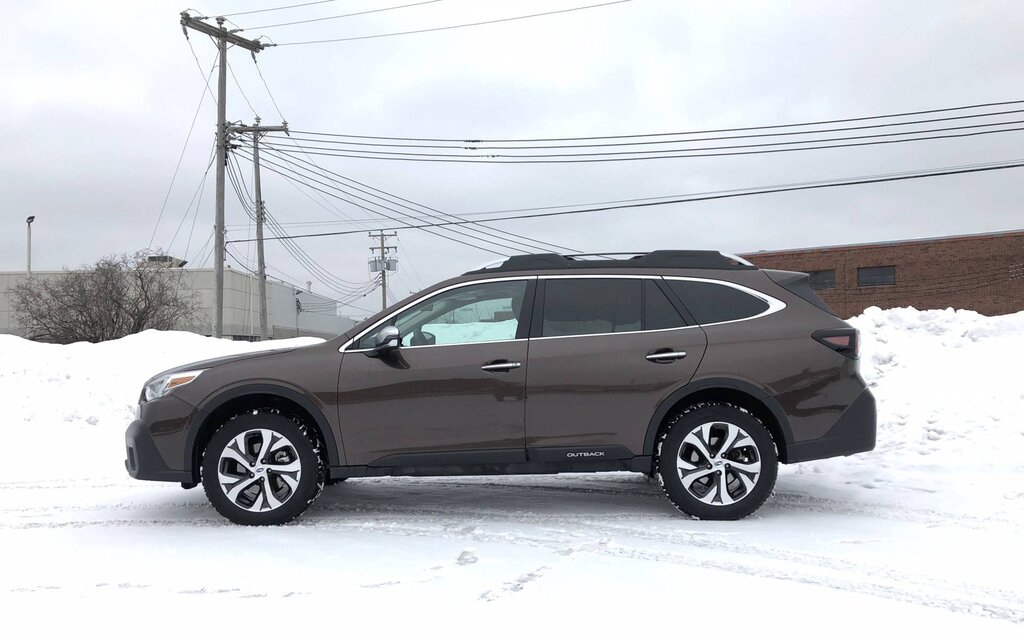 Almost Flawless AWD
Subaru has built its reputation on an excellent all-wheel drive system included as standard on every model except the RWD-only BRZ coupe. The brand makes solid cars that inspire confidence in any season and any weather.
We tested the 2020 Subaru Outback in late February, and Mother Nature chose that exact time to dump a ton of snow on the road. Making things even trickier was the amount of ice underneath all of it.
At one point, it sure felt like we had reached the limits of Subaru's AWD system while attempting a risky parallel parking manoeuvre in a snowy street. Then again, no other vehicle on this side of a Jeep Wrangler or Toyota 4Runner could have pulled it off—we think. You might have all the best technology in the world, sometimes the elements are just too big of an obstacle.
The lesson we learned from this failed parking challenge is that conquering winter demands practice, even with a proper AWD vehicle.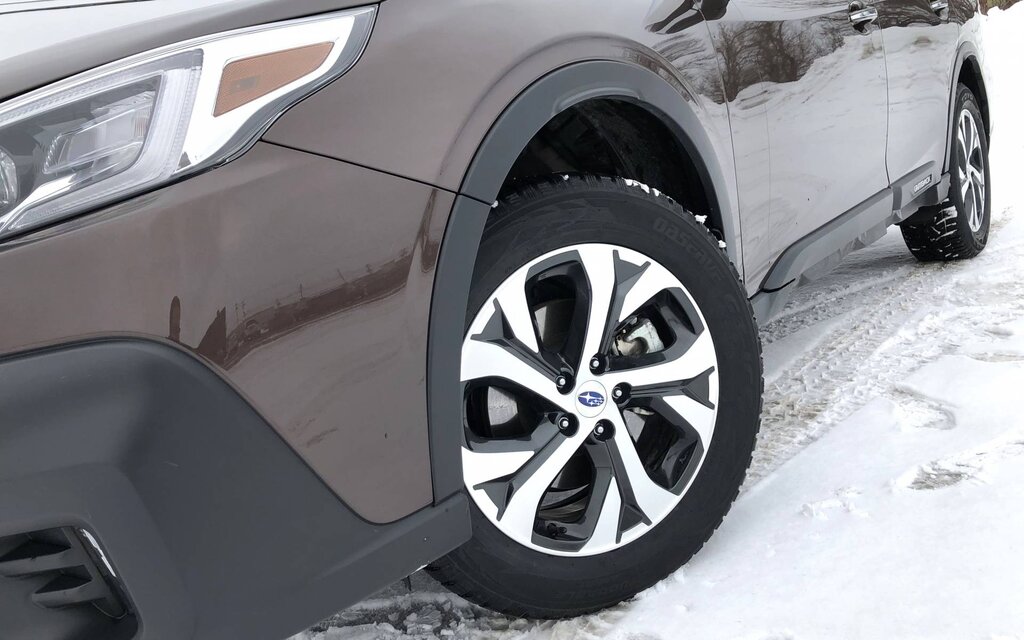 Quieter and More Refined
The old Outback was notoriously noisy from a passenger standpoint. Thankfully, Subaru engineers worked hard to fix that for 2020. And it only takes a few minutes behind the wheel to appreciate the quieter and more refined cabin.
Fit and finish is improved, as well. The materials inside the Outback don't feel as low-end as they used to. Meanwhile, the revised infotainment system is a step up from the previous generation, although we would have liked more physical buttons to access and control the various features. Having to adjust the heated seats through the centre touchscreen becomes annoying after a while.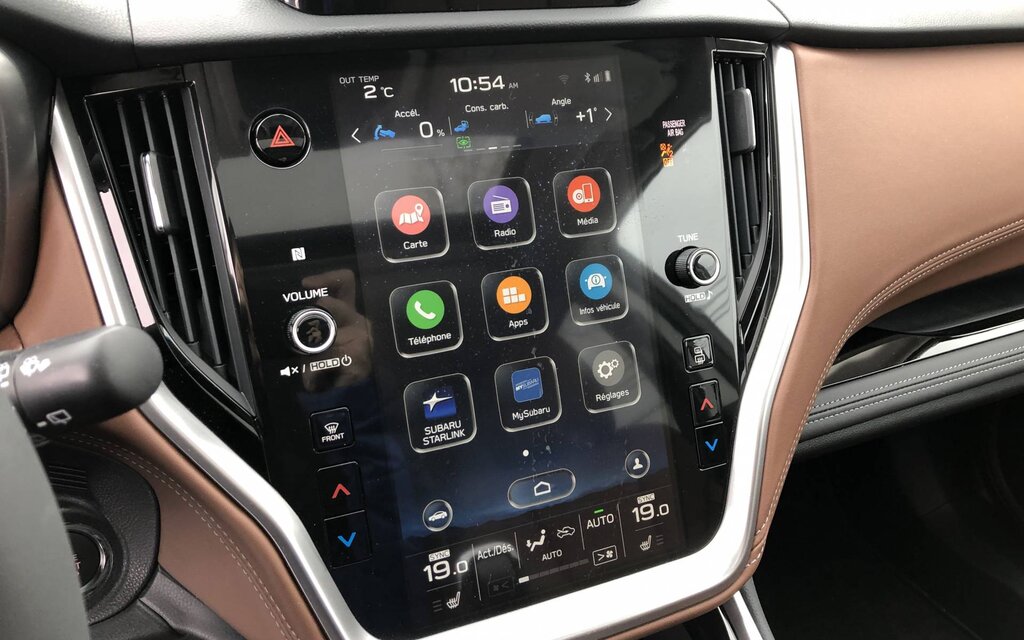 Practical and Versatile
Hatchbacks and wagons are always more practical than sedans. It's nice to know you can haul some furniture anytime you want just by dropping the rear seats—no need to rent a truck. The Outback offers a vast cargo area with a relatively low floor and a liftgate that rises high enough to create a convenient opening.
If you don't need all that space and versatility, there's the four-door variant called Legacy, which is also brand new for 2020. Of course, it's cheaper, with MSRPs ranging from $26,395-$39,095. In the case of the Outback, buyers can expect to pay anywhere between $30,695-43,795.
That's a sizable enough price gap to merit closer consideration.
Share on Facebook