Five Things to Know About the 2021 Chrysler Pacifica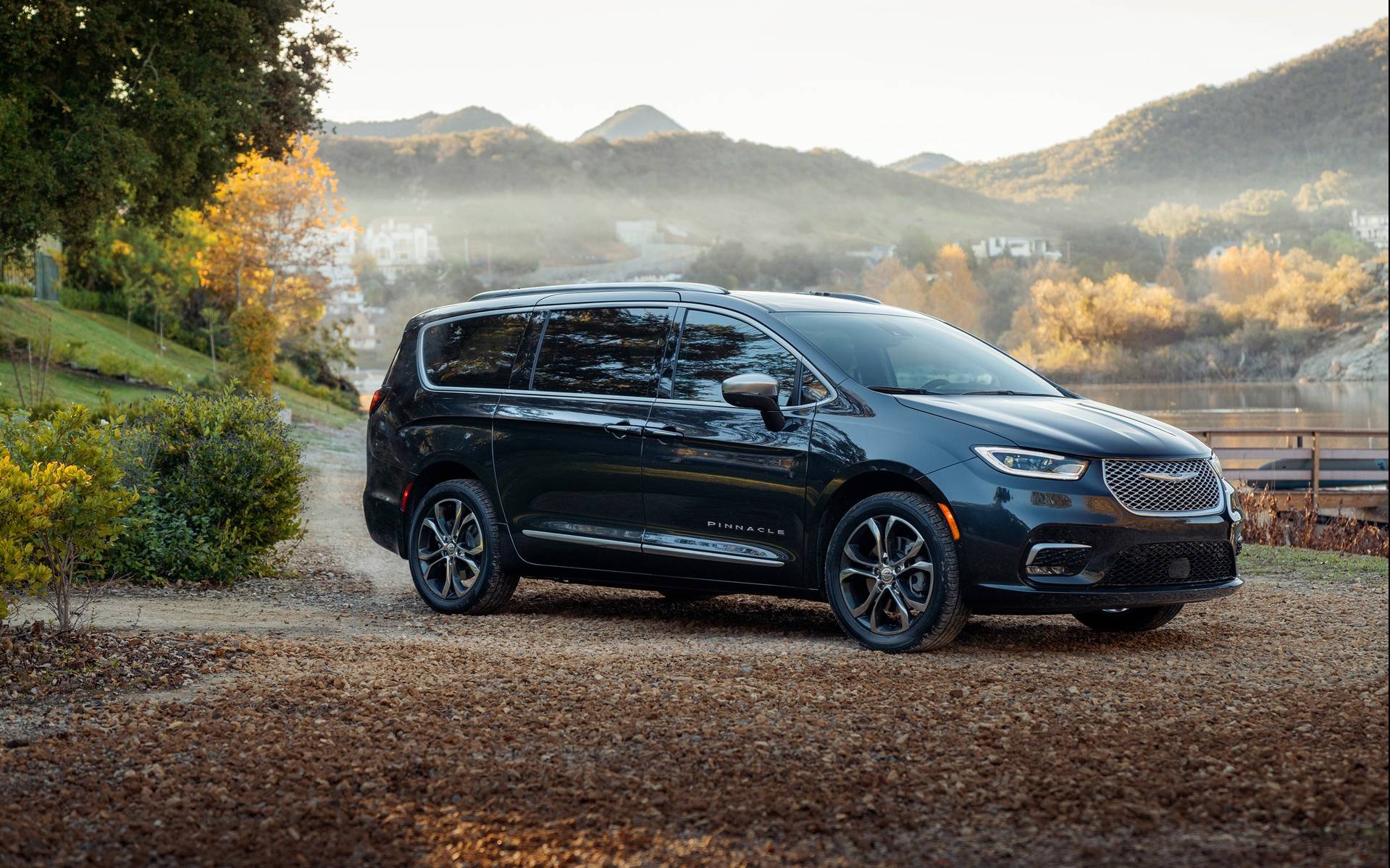 The Chrysler Pacifica is getting a proper mid-cycle update for 2021, as we saw recently at the Chicago and Toronto auto shows.
While there are no changes to the 287-horsepower V6, a highlight is the new AWD option. Will it be enough to turn consumers' attention away from SUVs and crossovers? Here are five things you should know about the new Pacifica...
Move Over, Sienna!
Similar to the Toyota Sienna, the 2021 Chrysler Pacifica is available with a new AWD system that automatically transfers torque to the wheels with more traction. More specifically, a variety of sensor inputs signal when enhanced traction is beneficial. For best traction performance, AWD is engaged when the Pacifica begins to accelerate from a standing stop. Other inputs that signal AWD engagement include:
Cold exterior temperature
Use of windshield wipers
Slip detected at the front wheels
Heavy acceleration at certain vehicle speeds, such as overtaking during passing
Electronic stability control activation
Abrupt steering or sudden throttle inputs
Rough road conditions/grades
Increased Safety and Convenience
In addition to the AWD option, a key feature is the new Pedestrian Automatic Emergency Braking system, making the Pacifica even safer for everybody in every condition. Inside, moms and dads will likely appreciate the new available FamCAM, which provides segment-exclusive functionality such as a view of rear-facing child seat occupants, split-view display and unique "zoom-to-seat" feature.
Uconnect 5
FCA chose the 2021 Pacifica for the first North American application of its all-new Uconnect 5 infotainment system, which features a 10.1-inch touchscreen and Amazon Alexa personal assistant. Processing speeds are five times faster than the previous generation, the home screen can be personalized to fit up to six different user profiles and two separate phones can be connected simultaneously via Bluetooth.
Furthermore, you'll find double the number of USB ports available in the current model with up to a combined total of 12 USB Type A and Type C ports, the latter allowing devices to charge up to four times faster.
New Top-line Model
The 2021 Chrysler Pacifica lineup features five AWD models: Touring, Touring-L, Touring-L Plus Limited and the brand new Pinnacle. That last one stands out with many luxury features and content, including quilted Caramel Nappa leather seats in all three rows and unique matching lumbar pillows in the second-row captain's chairs.
There's also a new integrated Ultra console aesthetically redesigned to flow into the instrument panel along with best-in-class total storage of 227.6 litres.
On Sale This Summer
Unless the COVID-19 crisis delays FCA's plans, the 2021 Chrysler Pacifica will be available to order this summer and will begin arriving in dealerships in the fall. Prices have yet to be announced.
The Pacifica Hybrid is returning, as well, though AWD is reserved for gas-only models.
Share on Facebook