Chrysler Pacifica AWD is Answering the Call of Canadians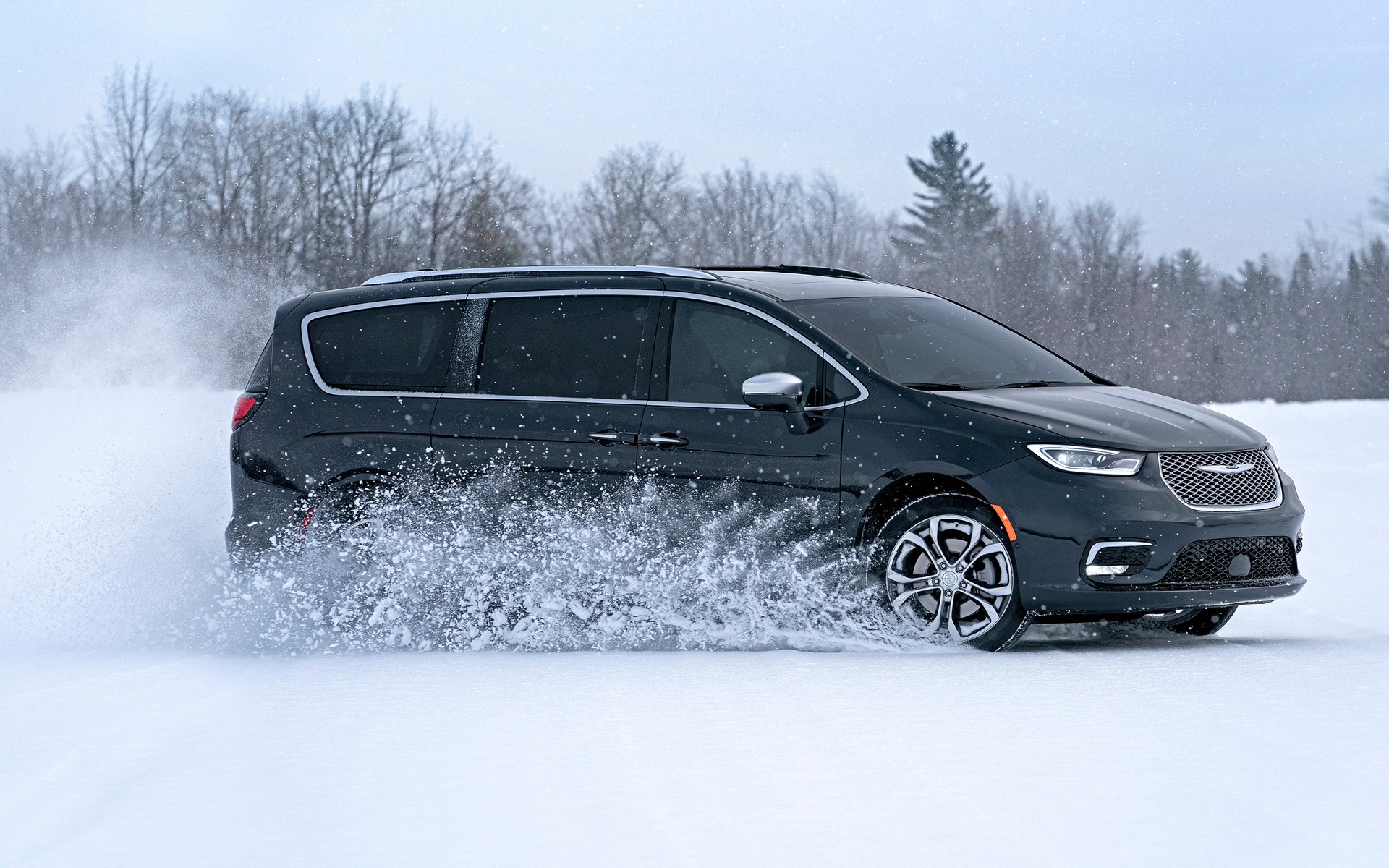 Pretty soon the Toyota Sienna won't be the only minivan to offer an AWD option. Barely a week after its debut in Chicago, the upgraded 2021 Chrysler Pacifica arrived in Toronto for the Canadian International Auto Show, where it's sure to be a hit among winter-loving families.
The AWD system automatically activates the transfer of all available engine torque to the wheels with more traction by using a variety of sensor inputs to determine when enhanced traction is beneficial.
For best traction performance, AWD is engaged when the Pacifica begins to accelerate from a standing stop. Other inputs that signal AWD engagement include:
Cold exterior temperature
Use of windshield wipers
Slip detected at the front wheels
Heavy acceleration at certain vehicle speeds, such as overtaking during passing
Electronic stability control activation
Abrupt steering or sudden throttle inputs
Rough road conditions/grades
The power transfer unit and rear drive module automatically disconnect when AWD is not required, thus stopping the driveshaft from spinning and improving fuel efficiency.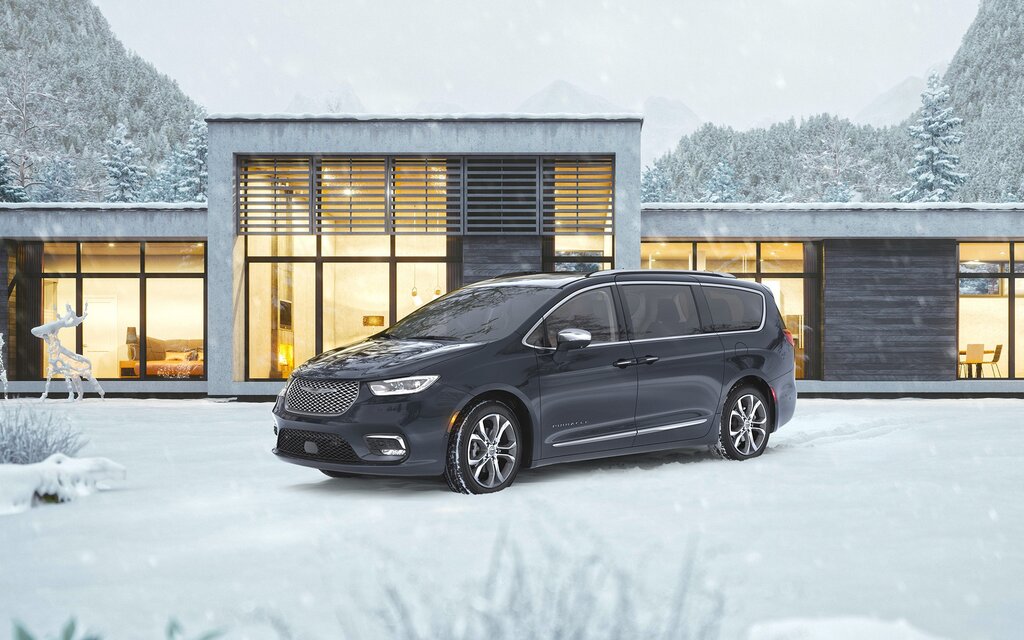 This safer Pacifica, which also gets new Pedestrian Automatic Emergency Braking, opens for dealer orders this summer and will begin arriving in dealerships in the fall.
If you don't want to wait that long, there's a 2020 Pacifica AWD Launch Edition, which you can order and take delivery of this spring.
However, we can give you many more reasons to opt for the 2021 model. The front grille, headlamps, fog lamps and taillamps all sport a fresh new look, six new wheel designs are available for sleeker styling and a brand new Pinnacle trim tops the lineup.
That last one stands out with many luxury features and content, including quilted Caramel Nappa leather seats in all three rows and unique matching lumbar pillows in the second-row captain's chairs. There's also a new integrated Ultra console aesthetically redesigned to flow into the instrument panel along with best-in-class total storage of 227.6 litres.
And for the icing on the cake, the 2021 Chrysler Pacifica is FCA's first vehicle to feature the all-new Uconnect 5 infotainment system, which includes a 10.1-inch touchscreen and Amazon Alexa personal assistant. Processing speeds are five times faster than the previous generation, the home screen can be personalized to fit up to six different user profiles and two separate phones can be connected simultaneously via Bluetooth.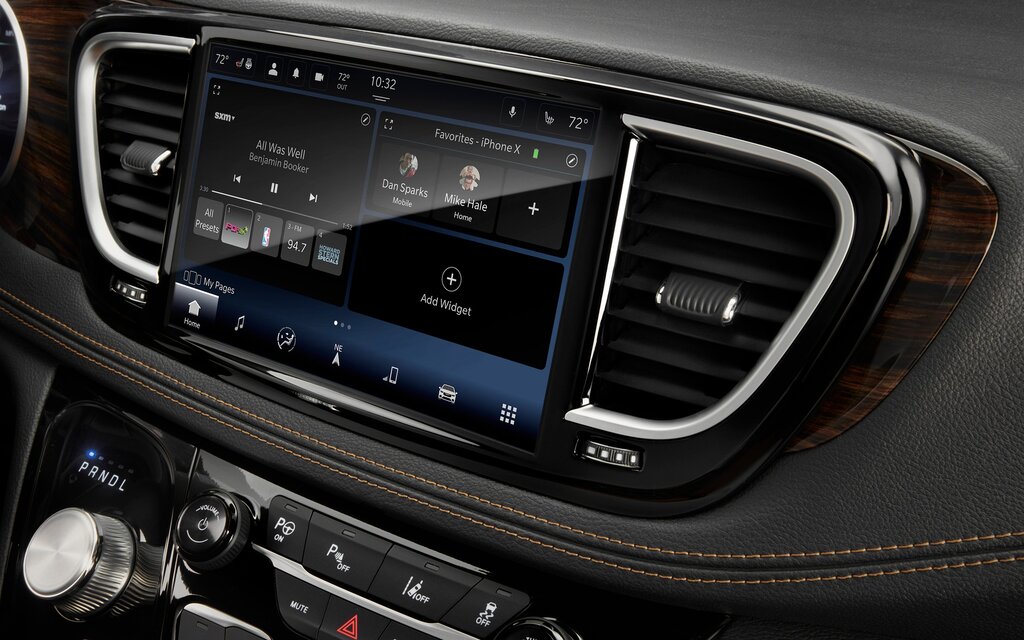 Share on Facebook