SSC Tuatara Takes Flight with 1,750 Horsepower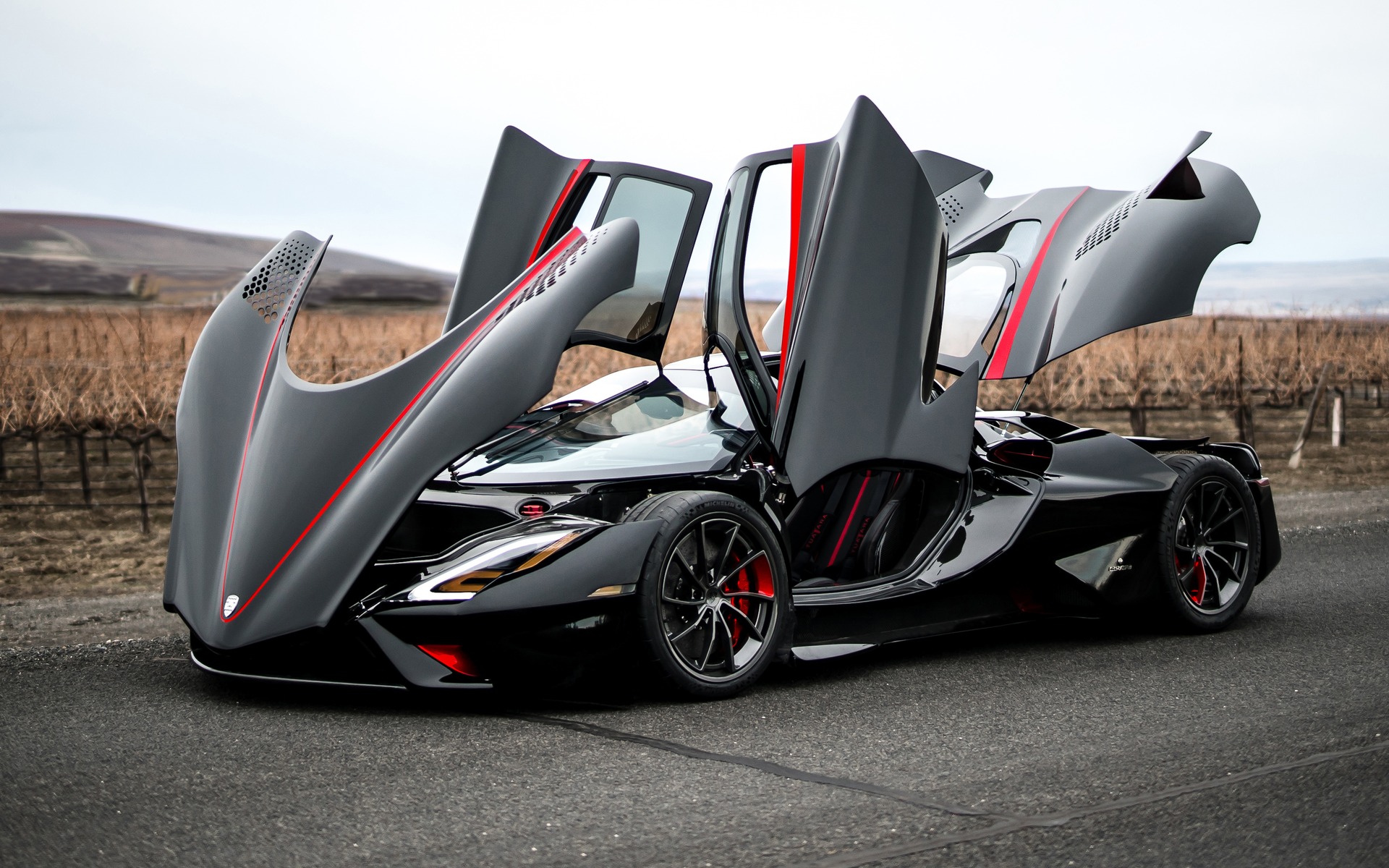 SSC, formerly known as Shelby SuperCars, chose the 2020 Philadelphia Auto Show to unveil the production version of the Tuatara hypercar, which will be limited to just 100 units.
The result of a full decade of development and testing, the SSC Tuatara is the heir to the Ultimate Aero, which held the Guinness World Record for "Fastest Production Car in the World" from 2007-2010.
The carbon fibre body is the work of renowned automotive designer Jason Castriota, who previously worked for Maserati and Ferrari. It emphasizes aerodynamics to the point of achieving a class-leading drag coefficient of 0.279—ensuring an incredibly stable and predictable car that instills absolute confidence in the driver from 100 km/h to well over 480 km/h, Castriota claims.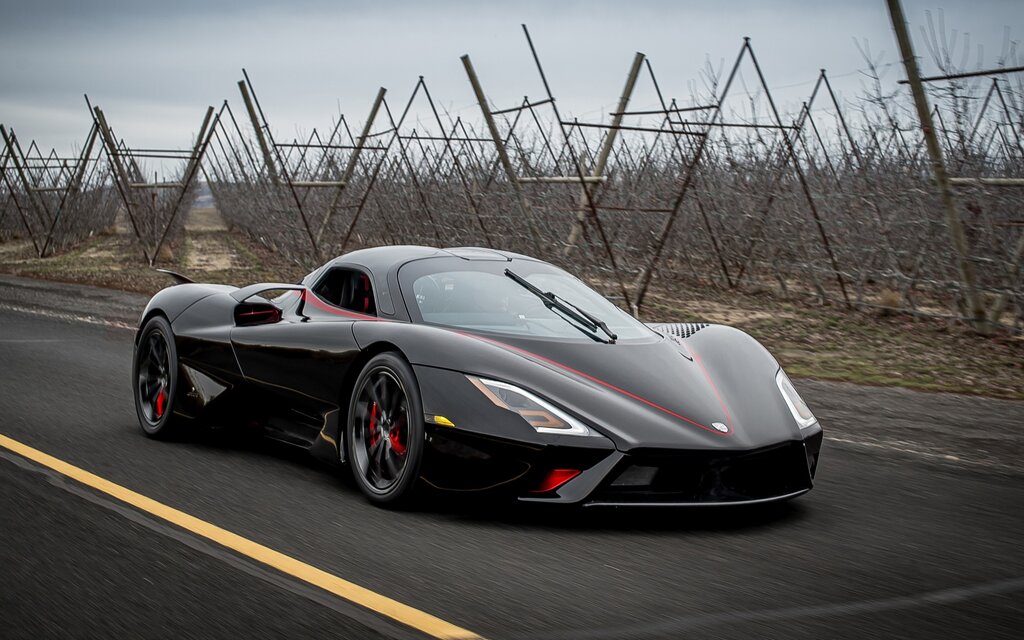 The monocoque construction underneath is made of carbon fibre, too, which explains the extremely light weight of 2,750 pounds (1,247 kilograms). Some sections were left exposed to better convey the exotic nature of the Tuatara.
The powertrain is as unique as the car itself. With the help of Nelson Racing Engines, SSC started from the ground up and created a brand new, twin-turbocharged 5.9-litre V8 featuring a flat-plane crankshaft. Producing 1,350 horsepower with 91 octane fuel or 1,750 horsepower with E85, the engine is mated to a robotic seven-speed transmission capable of sub-100 millisecond shifting in Track Mode.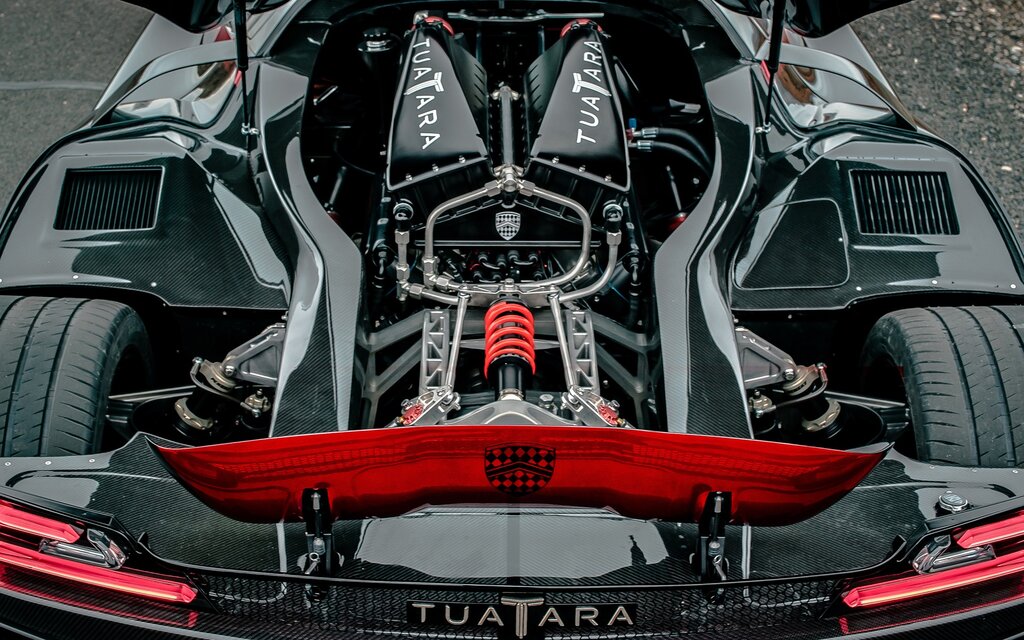 By the way, there are various drive modes to choose from, each one transforming the Tuatara's personality by altering the suspension, ride height, handling, acceleration, shifting and overall drivability. One of them also lifts the nose of the car allowing for clearance over speed bumps and other raised surfaces. Meanwhile, the active rear wing deflects air based on driving conditions to increase downforce and maximize braking performance.
The hydraulically controlled front and rear covers and dihedral doors offer quite a sight when opened. Apparently, passengers as tall as 6'5" will fit comfortably in the cabin, even with a race helmet on. The centre touch screen combines all the relevant functions and controls, while the sport steering wheel has custom paddle shifters and a shift light indicator to overtly prompt the driver during intense track handling situations.
No pricing details were announced, but you can easily imagine those 100 lucky customers must spend a fortune even before they start adding a few options.
Share on Facebook