2020 Acura RDX: Damned Touchpad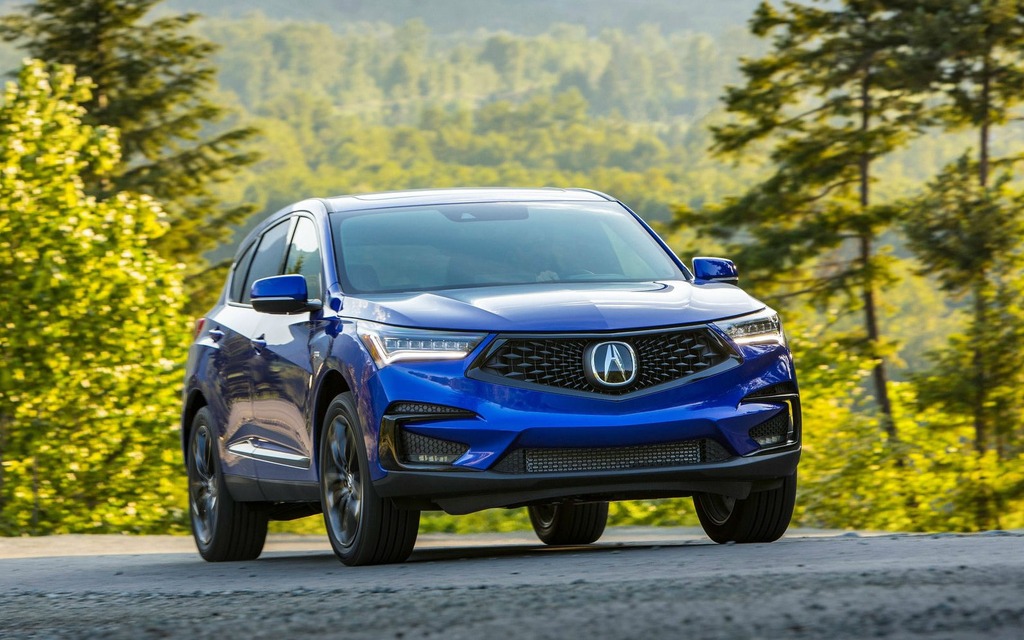 Strong points

Strong turbo engine
Eye-catching red leather interior
Generally comfortable

Weak points

Easily one of the worst HMI in the industry
Not as exciting to drive as advertised
Lack of distinctive attributes
Full report
Acura introduced its first-ever compact luxury SUV in 2007. Twelve years later, the RDX was completely redesigned for its third generation.
We've just spent a week behind the wheel of a 2020 Acura RDX A-Spec, which is unchanged from the new-for-2019 model.
Turbocharged
Under the hood is a turbocharged 2.0-litre four-cylinder VTEC engine cranking out 272 horsepower and 280 pound-feet of torque. Considering the size of the vehicle, I'd say it's pretty reasonable output. In fact, the engine never seems to run out of juice.
Shifting is handled by a 10-speed automatic transmission, which does a fine job overall. It might not be super-quick, but at least it doesn't hesitate.
Together, the engine and transmission achieve a combined rating of 10.3 L/100 km according to Natural Resources Canada. At the end of our winter test, however, the RDX posted a fuel consumption average of 12 L/100 km. Also, keep in mind Acura recommends premium gasoline (91 octane).
SH-AWD
The Acura RDX comes standard with the brand's Super-Handling All-Wheel Drive system, better known using the acronym SH-AWD. This is obviously a great feature for Canadian drivers.
More specifically, the torque-vectoring system improves performance by spinning the rear outside wheel faster in corners thus preventing understeer. In reality, though, most people won't tell the difference. All that matters is to be able to safely get to work and take their kids to hockey practice.
The RDX does offer excellent handling, but it's not any more "super" than a Mercedes-Benz GLC or BMW X3.
That Damned Touchpad
Not all human-machine interfaces are created equal. The touchpad-based system in the 2020 Acura RDX is simply the worst.
For starters, the centre screen is not touch-sensitive, which is something I can't understand in this day and age. Rather, it is controlled by a small, maddening touchpad on the console—kind of life a computer mouse, but not really. You see, as soon as you take your finger off, the pointer disappears and you must start over. This doesn't make sense.
The system is so unintuitive that we'd recommend having the delivery specialist from the dealer pair your phone and set your favourite radio stations before you leave the lot. Otherwise, it's going to be a very frustrating affair… unless you own a Ph.D. in Computer Science.
Pricing
Starting at just over $46,000 (including freight and delivery charges), the 2020 Acura RDX tops at more than $56,000 in Platinum Elite trim.
Our A-Spec tester ($50,790) had unique front and rear fascias, sport tailpipes, red-accented instruments, red leather upholstery, a sport steering wheel and 20-inch alloy wheels in A-Spec design. The seats were equal parts classy and comfortable.
In a sea of crossovers and SUVs that all look alike, who wouldn't want a touch of flair?
Verdict
While I wasn't personally excited at the wheel of the Acura RDX, the truth is that this compact luxury SUV expertly does what it's designed to do.
The company says the RDX has aspirations for the track, which is a stretch, but it's clearly more pleasant to drive than many competitors. Consider it a good purchase overall.
Share on Facebook