Tesla Model Y is Coming Even Sooner and With Longer Range, too
Tesla is making a lot of folks happy today.
Unveiled in March 2019, the all-new Model Y compact crossover was initially supposed to arrive in the fall of 2020. Last October, the company said that production would start in the summer instead. And now, it appears that some units have already begun rolling off the assembly line.
As a result, the Model Y will reach its first customers by the end of March, just in time for spring.
Tesla shared this information last night during its Q4 2019 earnings report. The electric automaker posted a second consecutive quarterly profit ($105 million USD), which boosted its stock by as much as 13 percent in after-market trading.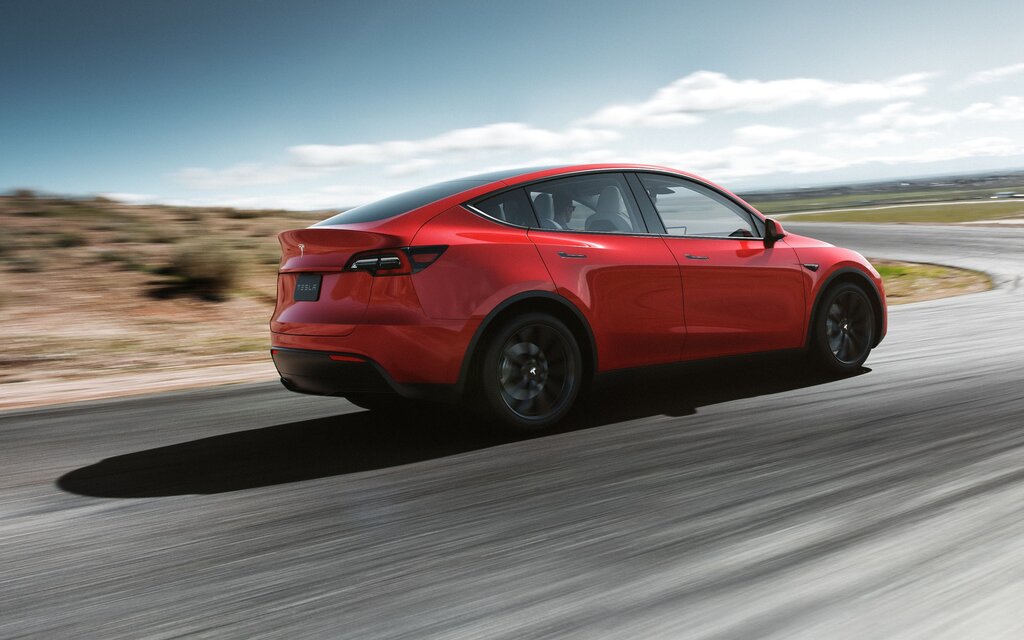 It's not the only good news coming from Tesla, though. The Long Range variant of the Model Y—the one hitting the market first—has received upgrades and now delivers a maximum range of 507 kilometres with a fully charged battery. The previously announced figure was 451 kilometres.
Production of the Model Y should ramp up by mid-2020 both in Fremont, California and at the Gigafactory in Shanghai, China. Who knows? Maybe the Standard Range model (370 kilometres) will be ready before spring 2021 as initially promised.
The new Tesla Model Y is actually more of an oversized Model 3 than a shrunken Model X. It carries a visual signature that's very similar to that of the former and its interior uses a familiar approach, as well, with a gigantic 15-inch touchscreen drawing all the attention.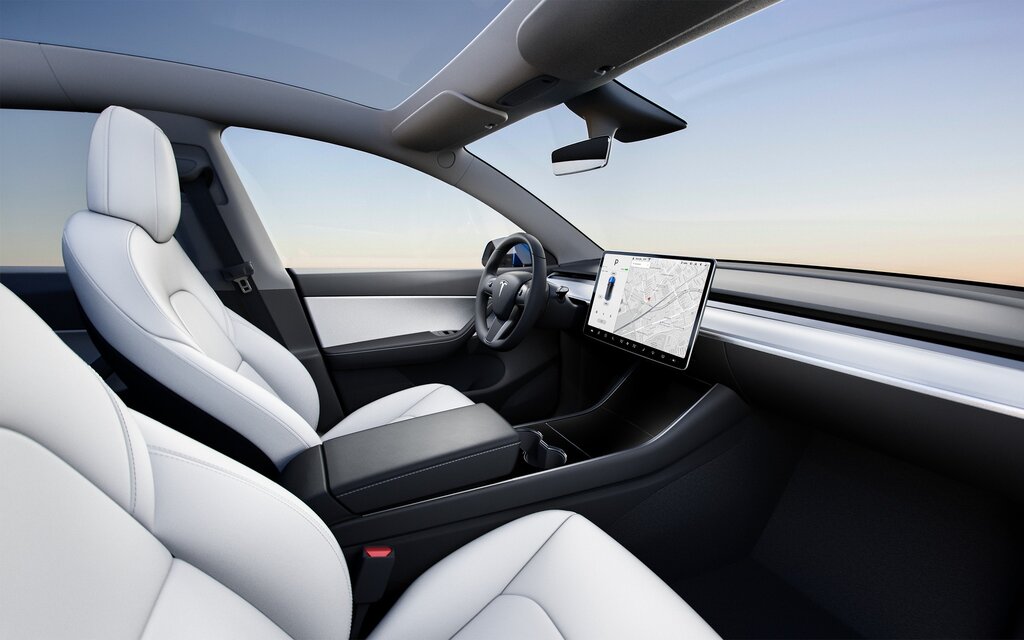 The Model Y is a five-seater, though a seven-passenger option is offered (coming in 2021). And as is the case with every other Tesla vehicle, the brand's highly mediatized Autopilot semi-autonomous driving system is available, too.
Canadian pricing for the Model Y Long Range starts at $72,390. Tesla also offers a Performance model ($84,390) that sprints from 0-100 km/h in 3.7 seconds.
Considering the current SUV craze, we wouldn't be surprised to see the Model Y become Tesla's best-selling vehicle sooner rather than later.
Share on Facebook