2020 Subaru Outback Outdoor XT: A Brilliant Alternative to SUVs
Strong points

Comfort-tuned suspension
Versatility and convenience
Reasonable fuel economy
New turbo engine is a good match

Weak points

Unexciting drive
Conservative looks
Intrusive driver assistance systems
Fancy interface is not very intuitive
Full report
The Subaru Outback is one of the company's most important and popular products with over 1.8 million units sold in North America since the original came out in 1995.
For 2020, we have a brand new, sixth-generation Outback built on the Subaru Global Platform, which also underpins the latest Impreza, Crosstrek, Forester and Ascent.
Conservative Looks
While the midsize wagon/crossover benefits from a major technical update including a new turbocharged four-cylinder engine shared with the Ascent, Subaru designers did not work really hard to distinguish the new model from the old one.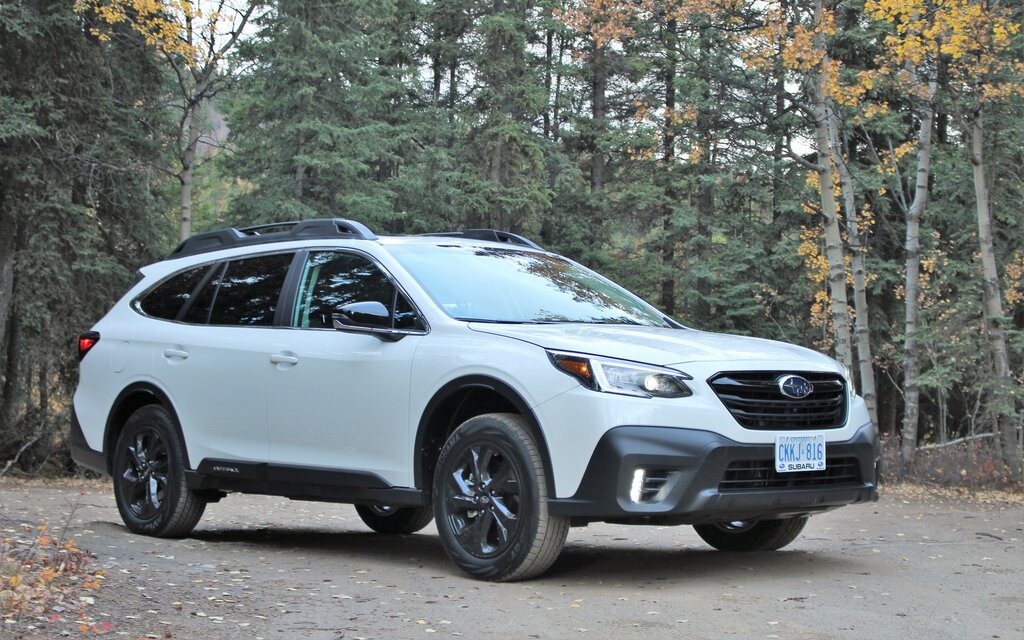 I've said it before and I'll say it again: Subaru could definitely use a world-renowned styling expert to add some creativity and excitement to the lineup. How can such fundamentally sound vehicles be so damn uninspiring to look at?
The 2020 Outback has evolved conservatively to say the least. Sure, the front fascia looks a bit more aggressive now and the redesigned headlights and taillights are quite sharp, but there's really nothing else to write about and that's a shame.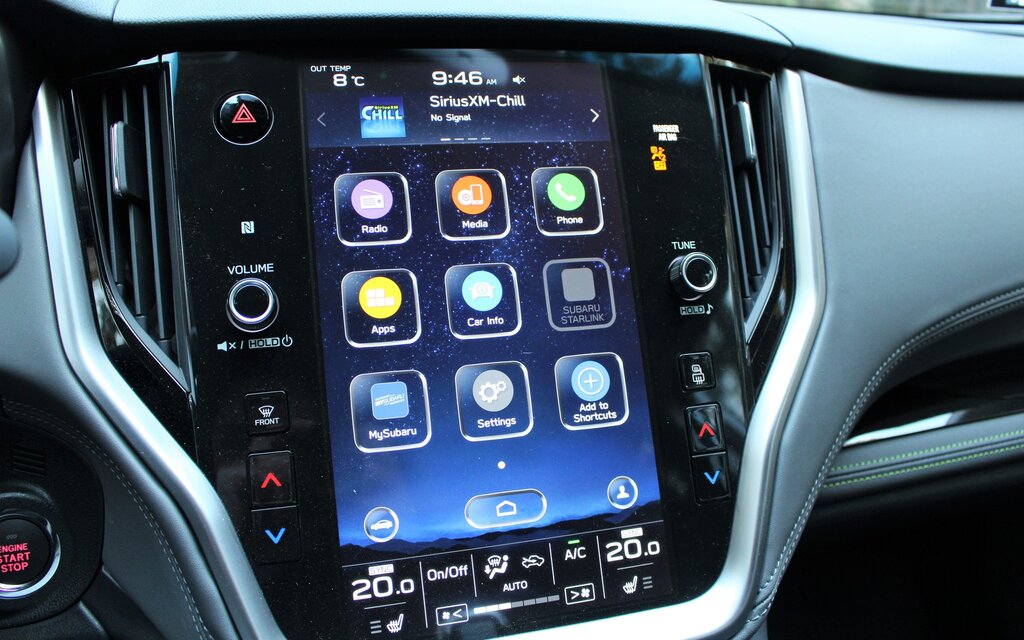 iPad-style Interface
Save for the base Convenience trim, which features dual seven-inch touchscreens, all Outback models receive a vertically mounted, tablet-style, 11.6-inch touchscreen that incorporates many vehicle functions. It looks a lot like an iPad—or some of the displays found in Teslas and Volvos.
The problem is that this new interface is not very intuitive and user-friendly, especially while driving. Thank God Subaru has retained physical knobs for audio volume and radio tuning, along with a few buttons for climate control.
Activating and adjusting the intensity of the heated front seats can only be done digitally, however. Making it worse is that this specific function appears on half the screen instead of the full 11.6 inches.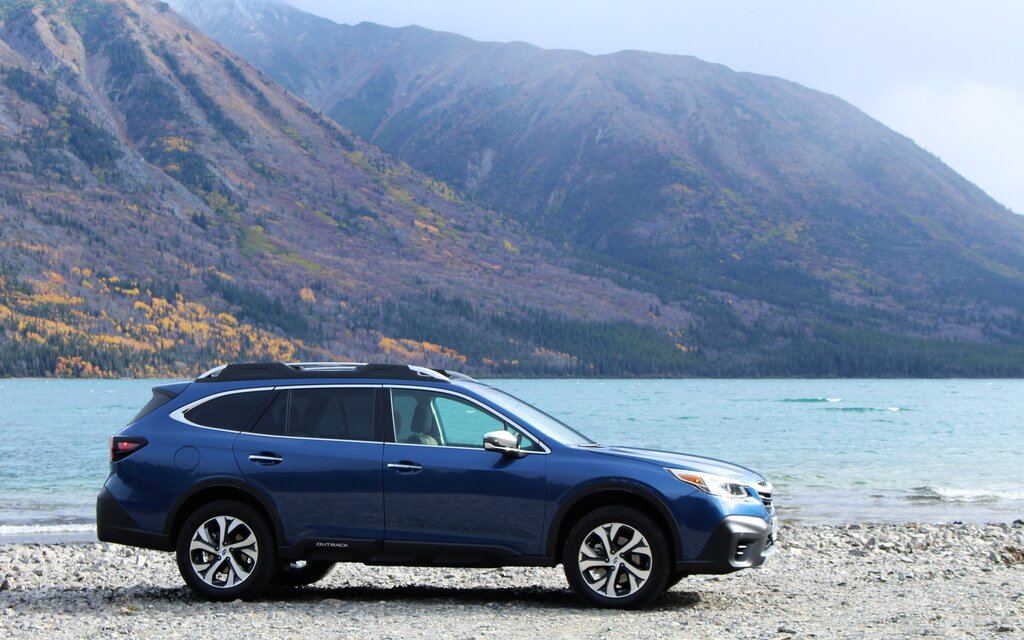 Seating and Cargo
Our Outback Outdoor XT tester had a 10-way power-adjustable driver's seat that definitely helped find a good driving position. However, the front passenger seat only had four-way manual adjustment and the seat cushion was pretty high.
There's a decent amount of legroom in the rear and a versatile cargo area for those with a busy lifestyle. Practicality is enhanced by the standard roof rails with built-in crossbars—a simple yet clever solution.
Turbo Engine
Two four-cylinder engines are available with the 2020 Subaru Outback, starting with a naturally aspirated 2.5-litre unit that produces 182 horsepower and 176 pound-feet of torque. XT models get the aforementioned turbo, a 2.4-litre mill rated at 260 horsepower and 277 pound-feet. In all cases, a continuously variable transmission and permanent all-wheel drive system handle power delivery.
Alas, even with the turbo engine, performance is underwhelming due to the slow-reacting CVT. Forget about sporty driving; the main focus here is fuel economy. On our watch, the Outback Outdoor XT achieved a combined 10.7 L/100 km, which is reasonable.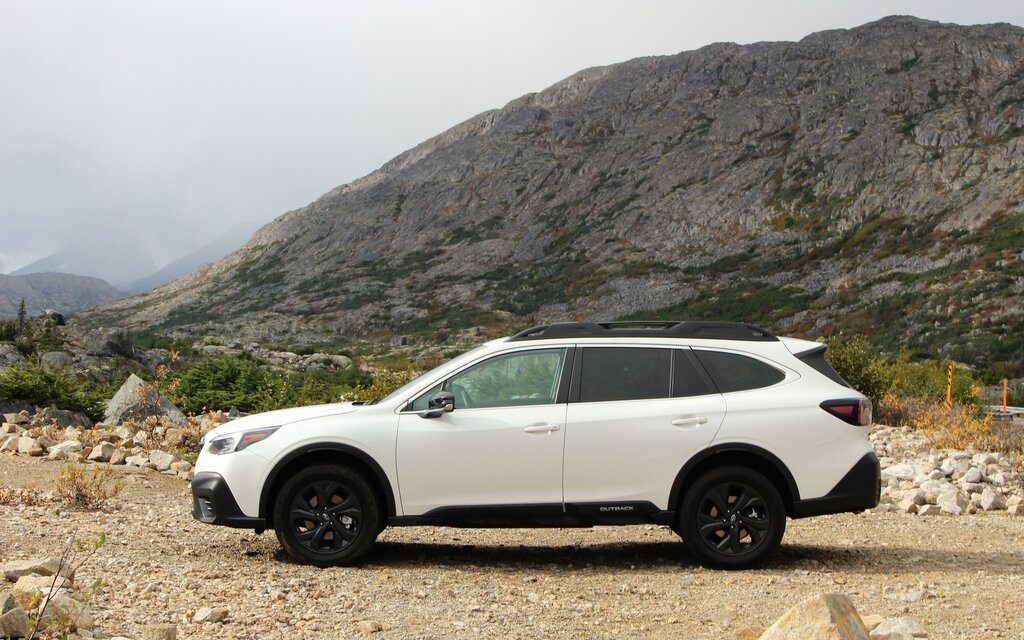 Pleasant Ride
The suspension on this Subaru is particularly well suited to Canadian roads with a fair amount of travel and comfort-tuned dampers. In fact, the ride is almost as impressive as that of a luxury car. The tradeoff, as mentioned above, is sub-par handling and sportiness. Clearly, the Outback is not one to make the adrenaline flow in the driver's veins.
People who buy this wagon will find it safe, predictable and competent in most conditions. Subaru's time-tested AWD system is a blessing in winter, especially with the X-Mode (when engaged, the latter optimizes the engine, transmission, AWD and brakes for optimum traction on slippery surfaces and steep inclines). Who needs a fuel-thirsty SUV?
Sensible Purchase
Priced from $40,495, the mid-level Outback Outdoor XT is generously equipped and offers tremendous value.
Overall, the 2020 Subaru Outback proves to be an extremely sensible purchase for active Canadian families. It might not be perfect—no vehicle is—but it's a brilliant alternative to SUVs… provided you don't mind a conservative exterior and unexciting drive.
Share on Facebook