2020 Hyundai Kona: The Most Popular as Expected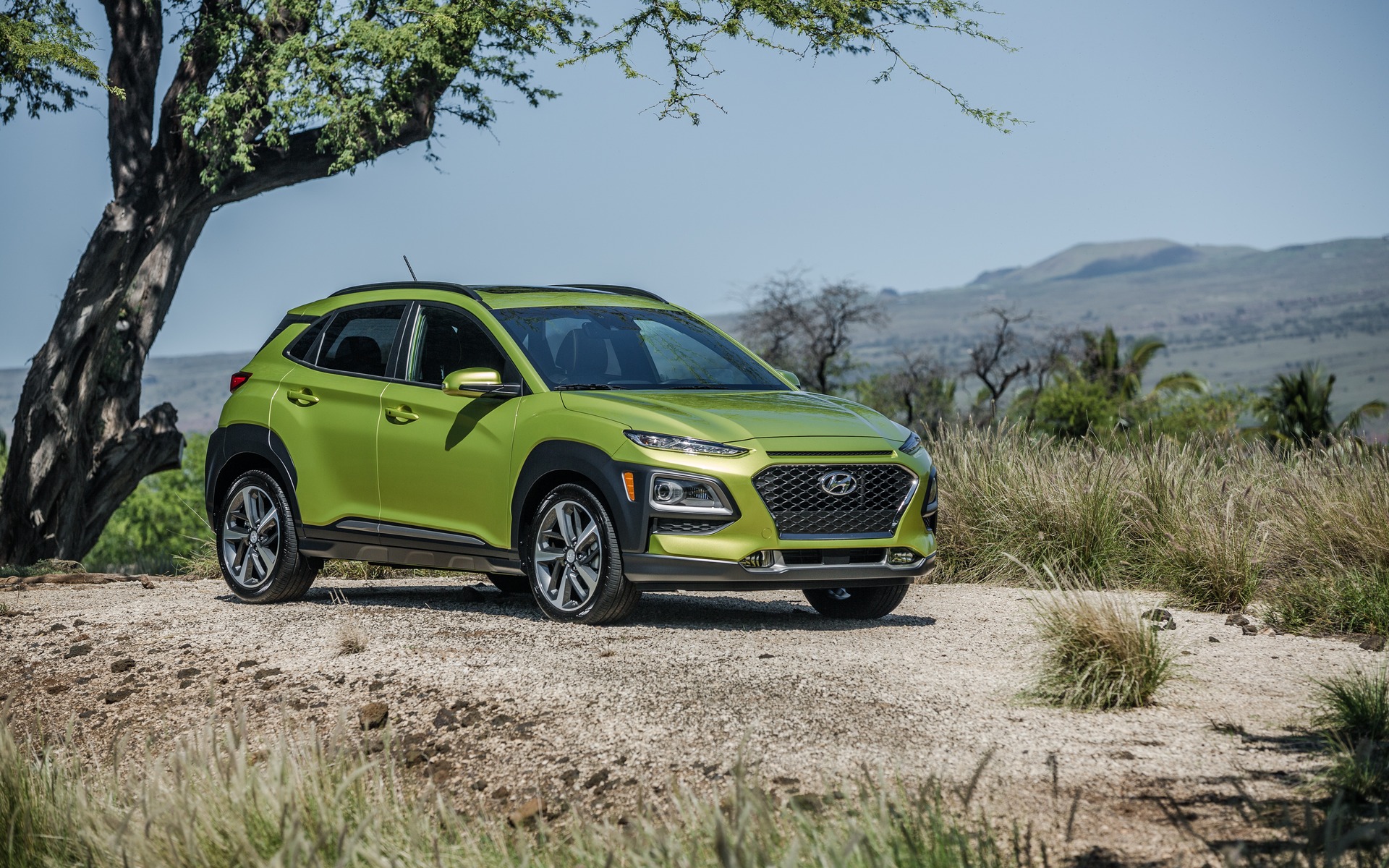 Strong points

Comprehensive lineup
User-friendly infotainment system
Pleasant drive (1.6T)

Weak points

Polarizing look
Heating system is not adequate (1.6T)
Dual-clutch transmission requires some getting used to
Full report
When the Hyundai Kona made its debut in 2018, pretty much everybody predicted that it would enjoy a lot of success. And that's exactly what happened.
Last year, the Kona became the best-selling small SUV in Canada with nearly 26,000 units on the road. The closest competitor is the Nissan Qashqai with just over 18,500 units sold.
We put a 2020 Hyundai Kona to the test in the middle of winter to see where things stand now.
Turbocharged
Similar to the Ford EcoSport, the Hyundai Kona stands out from competitors by offering a turbocharged engine.
While the naturally aspirated 2.0-litre mill included as standard (147 hp, 132 lb-ft of torque) is good enough to take your kids to school any day and works beautifully with the six-speed automatic transmission, the optional 1.6-litre turbo adds some excitement to the drive with 175 hp and 195 lb-ft of torque. It's more than ample enough for most customers and definitely a reason to consider Hyundai instead of another brand.
The turbo engine is paired with a seven-speed dual-clutch gearbox. Unfortunately, that unit is slow to react under initial acceleration and makes you feel like the engine is quickly running out of steam. There's nothing you can do about it except getting used to it.
Also, we tested the vehicle in January and the weather was not unusually cold. Yet the turbocharged Kona had trouble keeping the cabin warm, even with the HVAC system set to the hottest temperature and the fan spinning at about a third of its capacity. Thank God there were heated seats and a heated steering wheel.
AWD
The base engine can be had with either front-wheel drive or all-wheel drive, while the turbo sends power to all four wheels exclusively. The Kona's AWD system fared relatively well in the snow during our test week.
Natural Resources Canada rates the FWD model at 7.9 L/100 km in combined city-highway driving. Other Konas achieve 8.6 L/100 km. In all cases, Hyundai recommends regular gasoline. If your budget allows it, however, you should probably consider premium gas if you go with the turbo, which has a compression ratio of 10:1.
EV
As you know, the Hyundai Kona is also available in all-electric configuration. While it generates 201 hp and 290 lb-ft of torque, that particular model only comes with FWD.
The main draw, of course, is the 64-kWh battery, which makes it possible to travel up to 415 km (officially) on a full charge. As for styling, the Kona EV stands out with a unique grille, wheels and badging.
Pricing
The 2020 Hyundai Kona starts at $21,249 in base Essential trim. There's a long ladder to climb to get to the top-line Kona Ultimate at $32,249.
Honestly, it's pointless to spend a fortune on a gas-powered Kona. It's such a small vehicle, after all, and even if you load it up with features and amenities the ride won't change and the resale value won't be much higher.
What about the Kona EV? This one starts at $44,999 and is eligible to the $5,000 rebate from the Canadian government (plus $3,000 if you live in British Columbia and $8,000 in Quebec).
The Future
The Kona has many things going for it including a distinctive silhouette that makes it an attractive choice… for now. Hyundai is known for changing its designs fairly frequently, so the Kona will not stay the same until you're done with your monthly payments. That's definitely something you should think about.
The fact is that the vehicle's unique shape, flashy colours, weird headlight treatment and extensive plastic body cladding are not going to age well. Those plastics, specifically, will fade in the sun and might crack over time, which could allow water to seep through and result in corrosion.
Share on Facebook