GM's Oshawa Plant Builds its Final Vehicle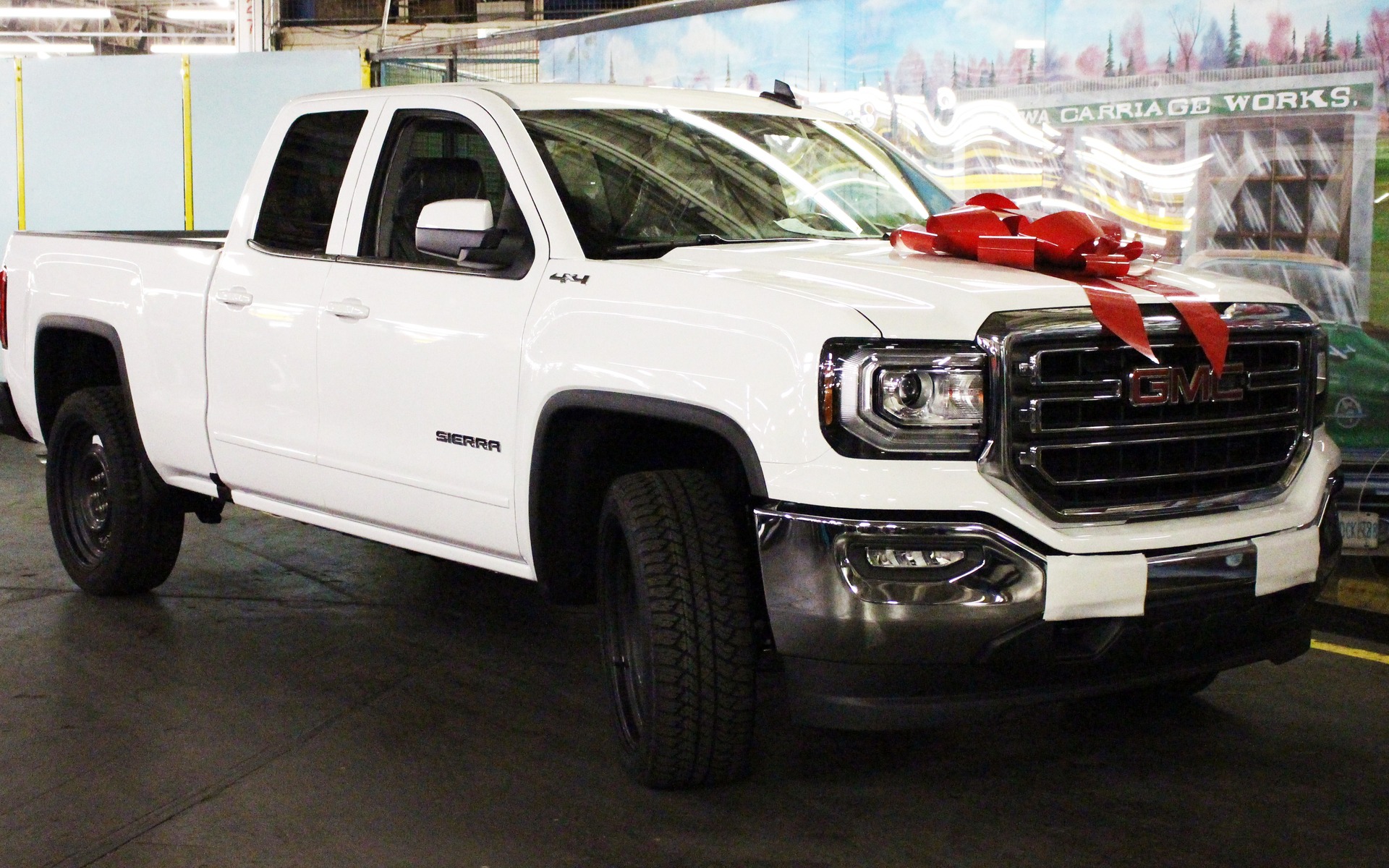 More than a year after General Motors announced its closure, and just a week before Christmas, the Oshawa assembly plant in Ontario stopped producing vehicles at approximately 4 p.m. yesterday, putting an end to a tradition that started over a century ago.
The last car on the line—actually a truck—was a 2019 GMC Sierra SLE with a double cab. It was raffled off among employees, who raised $117,000 for Durham Region Children's Aid Foundation.
"It was rough, it was pretty depressing,'' one worker who is now out of a job told The Canadian Press. "The people all kind of gathered together in there, we kind of held each other together and just proudly stood there and watched it go down the line."
In recent months, Oshawa served as final assembly for unfinished, last-generation GMC Sierra and Chevrolet Silverado pickups from a plant in Indiana. Most of these were then shipped back for sale in the U.S.
The picture you see here is the final frame shipped to Oshawa. As a show of support, members of the United Auto Workers union in Indiana put a banner in front that read: "Thanks Sisters and Brothers at Oshawa…All The Best! EH!!!!"
Buzz Hargrove, a former national president of the Canadian Auto Workers union that represented GM's hourly employees in Canada, remembers how big and important the plant used to be.
"Oshawa was the crown jewel of the auto industry around the world. It had a bigger complex than VW in Germany and Ford in Dearborn," he said. "It was a real moneymaker for GM. It was a real boon to Canada in terms of trade. It was a boon to everybody," Hargrove said. "That's all changed now, 20 years later. It's hard to believe how fast it has changed."
What's next?
Following an investment of more than $170 million, General Motors will now start the process of converting the Oshawa plant into a stamping operation for its other factories, but only 300 out of about 2,600 employees will keep their jobs. The others will either retire or receive assistance from GM in finding work.
Thousands more jobs will be affected in the supply chain.
Oshawa will still be home to GM Canada's head office and engineering centre. Soon, a test track for autonomous and connected vehicles will be built along with a parts plant. In a statement released this week, the automaker said that new operations are "targeted to begin toward the end of Q1 next year."
Share on Facebook