2020 Toyota Highlander: Definitely Pick the Hybrid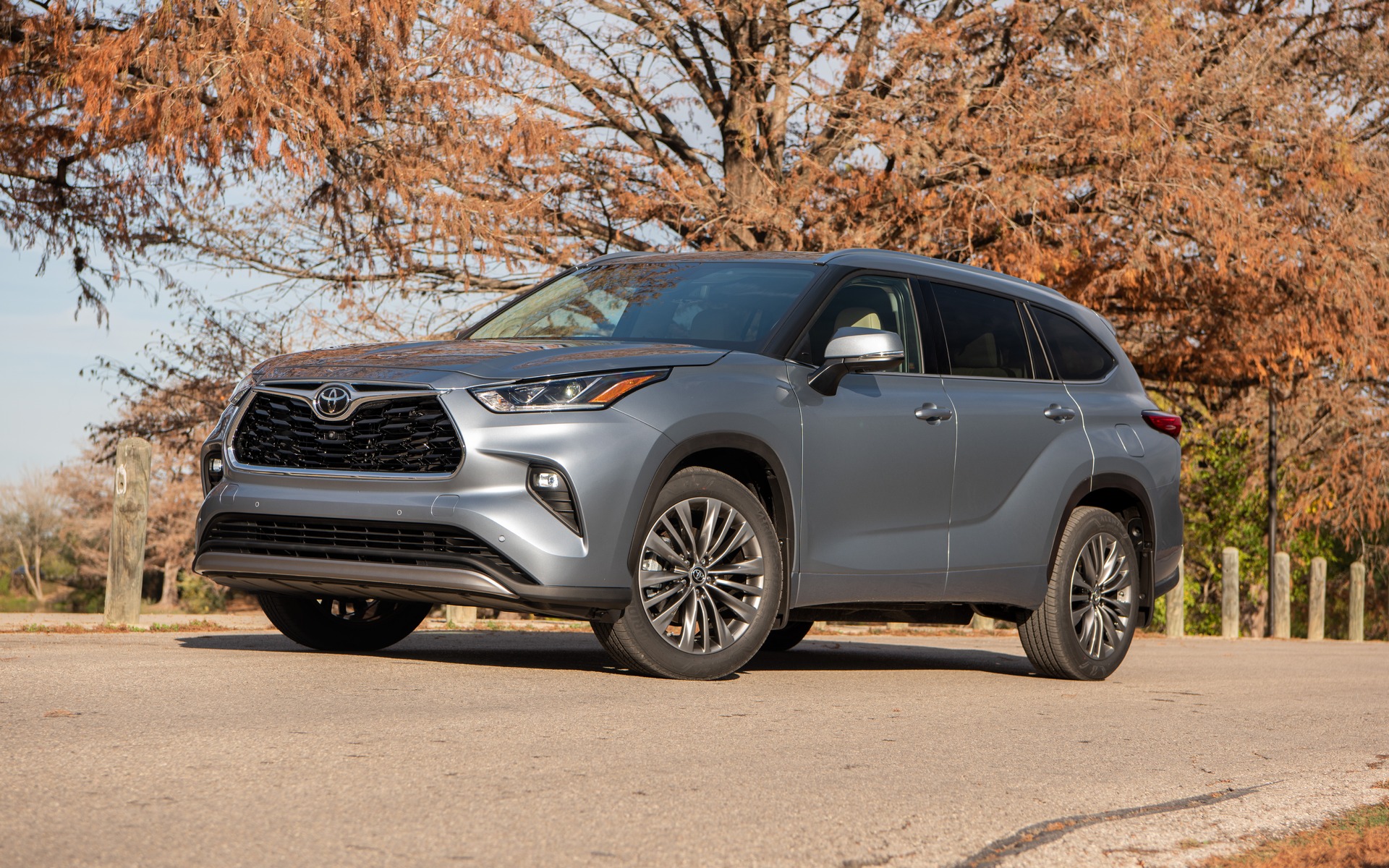 Strong points

Great overall performance
Strong and efficient hybrid system
Spacious and well-appointed cabin
Reliability is not a concern

Weak points

Slightly excessive road noise
Lower towing capacity (Hybrid)
Infotainment system could be more intuitive
Full report
San Antonio, Texas—They say everything is bigger in Texas. Well, this is where Toyota invited journalists to discover the all-new 2020 Highlander, an SUV the company has big hopes for.
The outgoing model was introduced six years ago and its successor boasts fresh styling in line with recent Toyota products. It looks good but won't wow anyone.
V6 or Hybrid?
Once again, the Highlander offers two different powertrains. The naturally aspirated 3.5-litre V6 produces 295 horsepower and you won't see any difference if you currently own one. It's flexible, powerful enough and pleasant to drive, with a towing capacity of up to 5,000 pounds like most competitors.
Meanwhile, the Highlander Hybrid combines a 2.5-litre four-cylinder engine (derived from the RAV4 Hybrid) with a pair of upgraded electric motors and a revised battery. It now generates 243 horsepower, which might not sound like much, but the instant torque delivered by the motors results in similar acceleration.
The V6 has the edge at higher revs and in the towing department (the Hybrid can pull a maximum of 3,500 pounds). Families that own a big boat or camping trailer might need to go with the gas-only Highlander.
Both the eight-speed automatic transmission (Highlander) and the continuously variable transmission (Highlander Hybrid) perform seamlessly and contribute to the vehicle's smooth ride. The latter makes the engine spin a bit faster, but it's still acceptable and better controlled than the Subaru Ascent's CVT.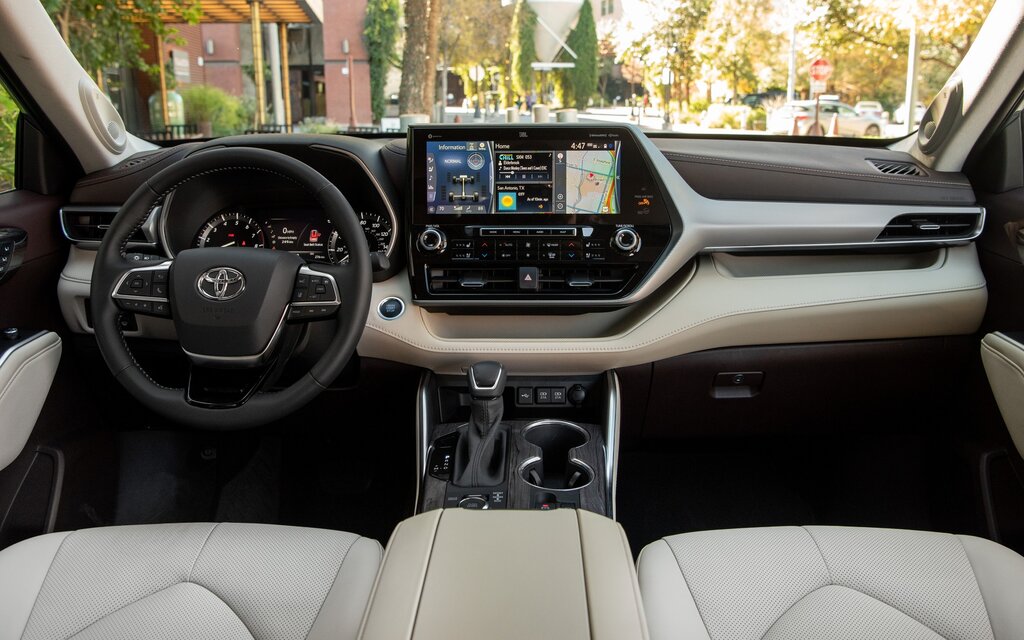 The Fuel Economy Factor
By switching from a V6 to a four-cylinder engine and improving energy management, the 2020 Toyota Highlander Hybrid achieves an impressive 6.7 L/100 km in combined city-highway driving—a number similar to that of a standard Corolla we tested recently.
On our watch, the reading on the driver display ranged from 5.5-7.8 L/100 km, which is excellent. However, we didn't get to stop by a gas station to fill the tank and validate the actual fuel consumption of the Highlander Hybrid. A second, extended road test back in Canada will allow us to do just that.
With two extra cylinders, more displacement and no electric assistance, the V6 proves much less efficient. The same display gave us an average of 11.5 L/100 km at the end of our brief test drive. To be fair, that's comparable to many direct competitors.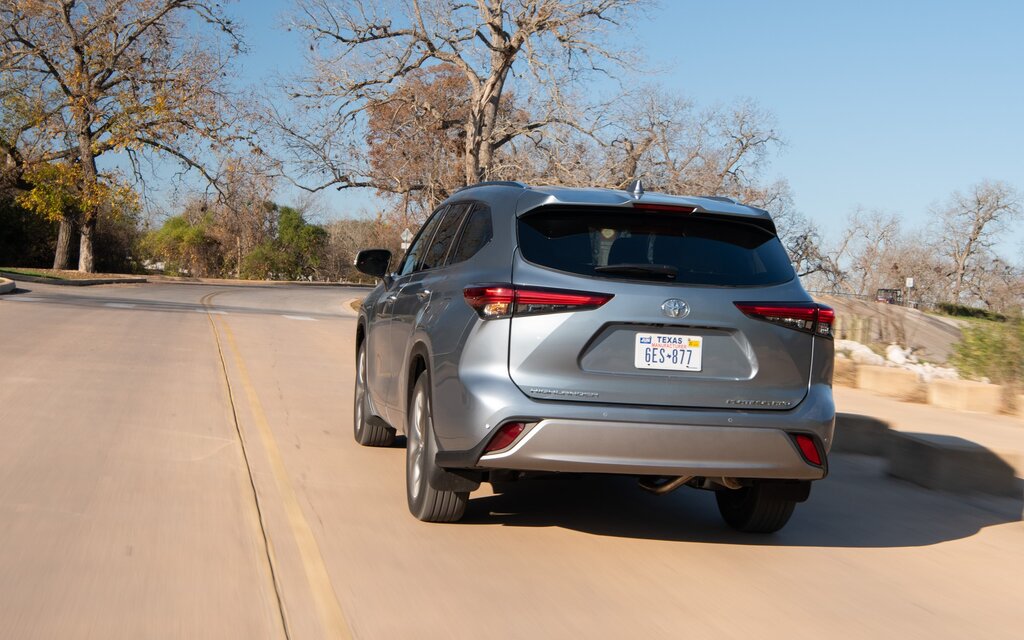 All About Smoothness
Comfort is obviously a top priority for three-row midsize SUVs. The new Highlander is no exception. In addition to a soft suspension, it makes highway driving a joy thanks to a quieter cabin and smoother-running engine than the previous model.
Limited and Platinum models have acoustic side glass that neutralizes outside noise. Lower-trim models like the LE and XLE let a bit more wind noise creep into the cabin. Road noise is present in all of them, especially at high speeds, which is unfortunate.
Handling is good thanks to a nicely calibrated and sharp enough steering. This is certainly an area where the Toyota Highlander improved.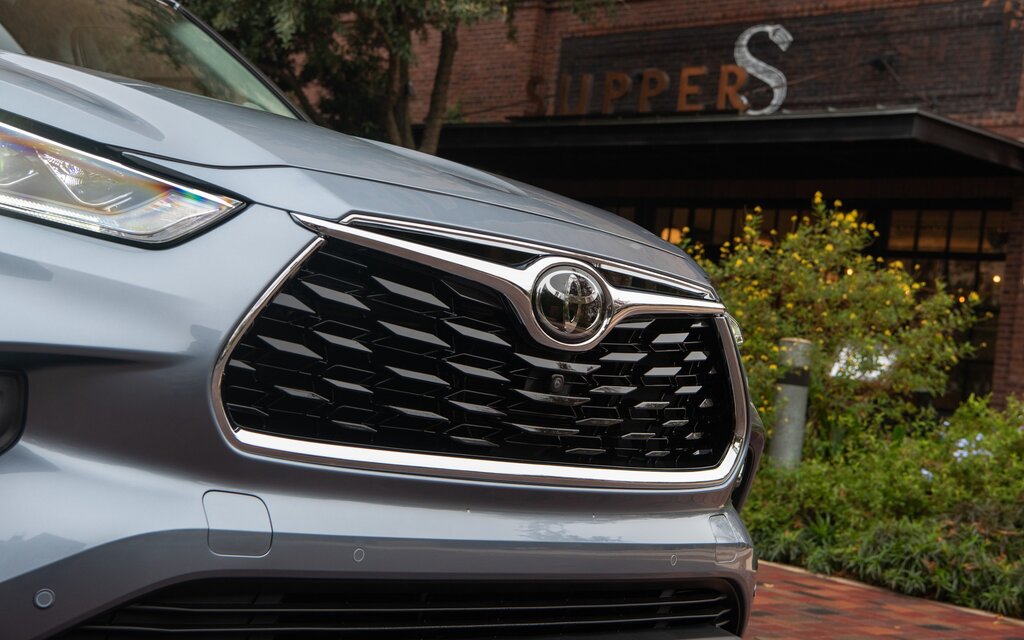 Spacious and Comfortable
The interior is solidly built and dressed in quality materials. Entry-level models met our expectations and the top-line Platinum was a real treat to sit in. The old Highlander could not match the Honda Pilot and Hyundai Palisade in that regard, but the new one ranks among the best.
We're happy to report that all 2020 Highlanders come standard with Apple CarPlay and Android Auto compatibility. Toyota's Entune infotainment system is fairly decent, though the graphics still look a bit dated and sub-menus are not as intuitive as those in Hyundai, Kia and Subaru products. A large 12.3-inch centre display is available, which is a plus.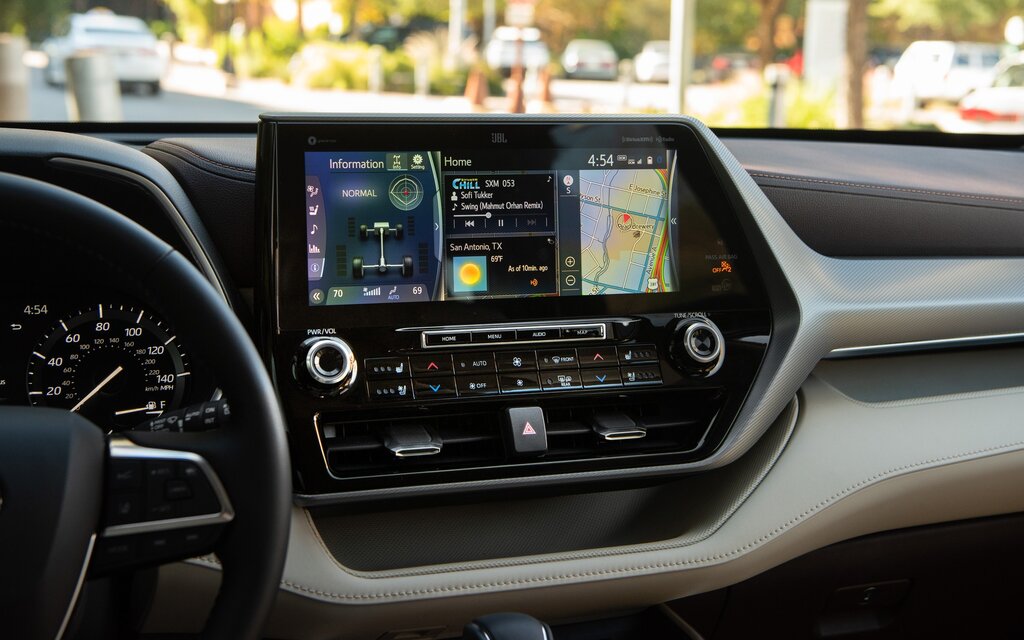 Front occupants in the Highlander enjoy adequate headroom and legroom. The seats are comfortable even after two hours on the road. The plush second-row captain's chairs are equally accommodating, but the third-row bench offers significantly less room. It's ideal for kids, while adults will pray the drive isn't too long.
There are 456 litres of cargo room behind that third tow, by the way. If you drop the rear seats, that number increases to 1,150 litres, which is less than in the Pilot (1,325 litres), Ascent (1,331 litres) and Palisade (1,297 litres). Once all but the front seats are folded down, you get a perfectly flat cargo floor (nice) with as much as 2,076 litres of space. Interestingly, the battery in the Highlander Hybrid doesn't change that.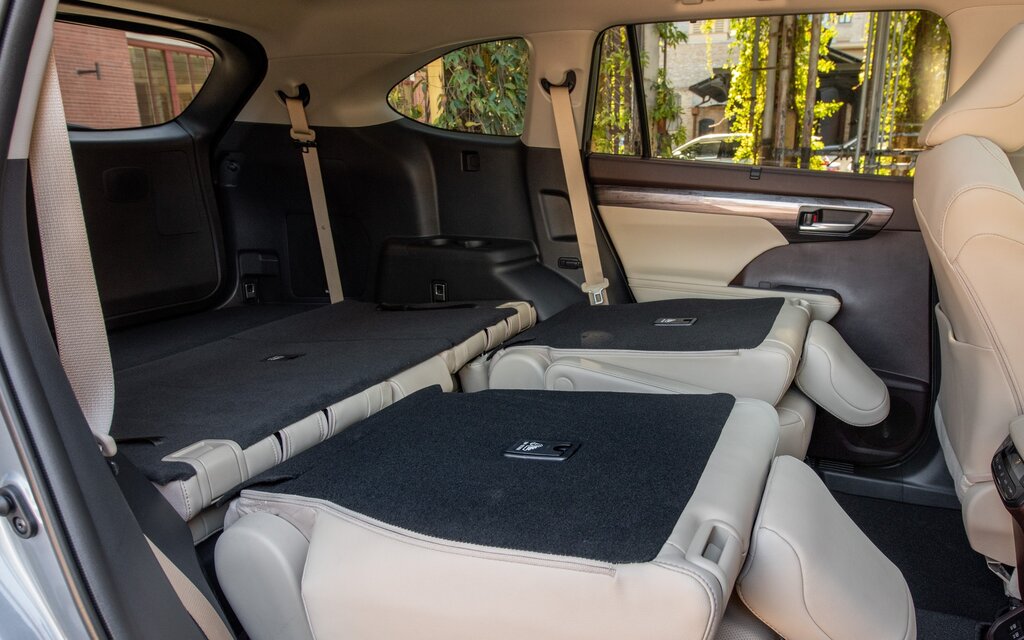 Good Value
We now come to pricing. Forget the base L model, which doesn't even have all-wheel drive. Next up is the LE at $43,490, a good bang-for-the-buck proposition that includes the Toyota Safety Sense 2.0 suite of advanced safety and driver assistance systems.
Premium Highlander models are interesting, too, but the hybrid variant particularly caught our attention as it requires an extra of just $2,000 from a comparable V6-equipped Highlander. Talk about a bargain! With almost twice the fuel economy, you will quickly get your money's worth—and then some—especially if your annual mileage is high.
As for reliability, both powertrain options are time-tested and should not be a concern to owners. Those who plan to keep their vehicle beyond the usual 4-5 years will appreciate that.
Personally, we would opt for the Highlander Hybrid. If you don't need the V6's towing capacity, there is no logical reason not to go green.
Share on Facebook