Refreshed 2021 Volkswagen Atlas Teased in New Sketches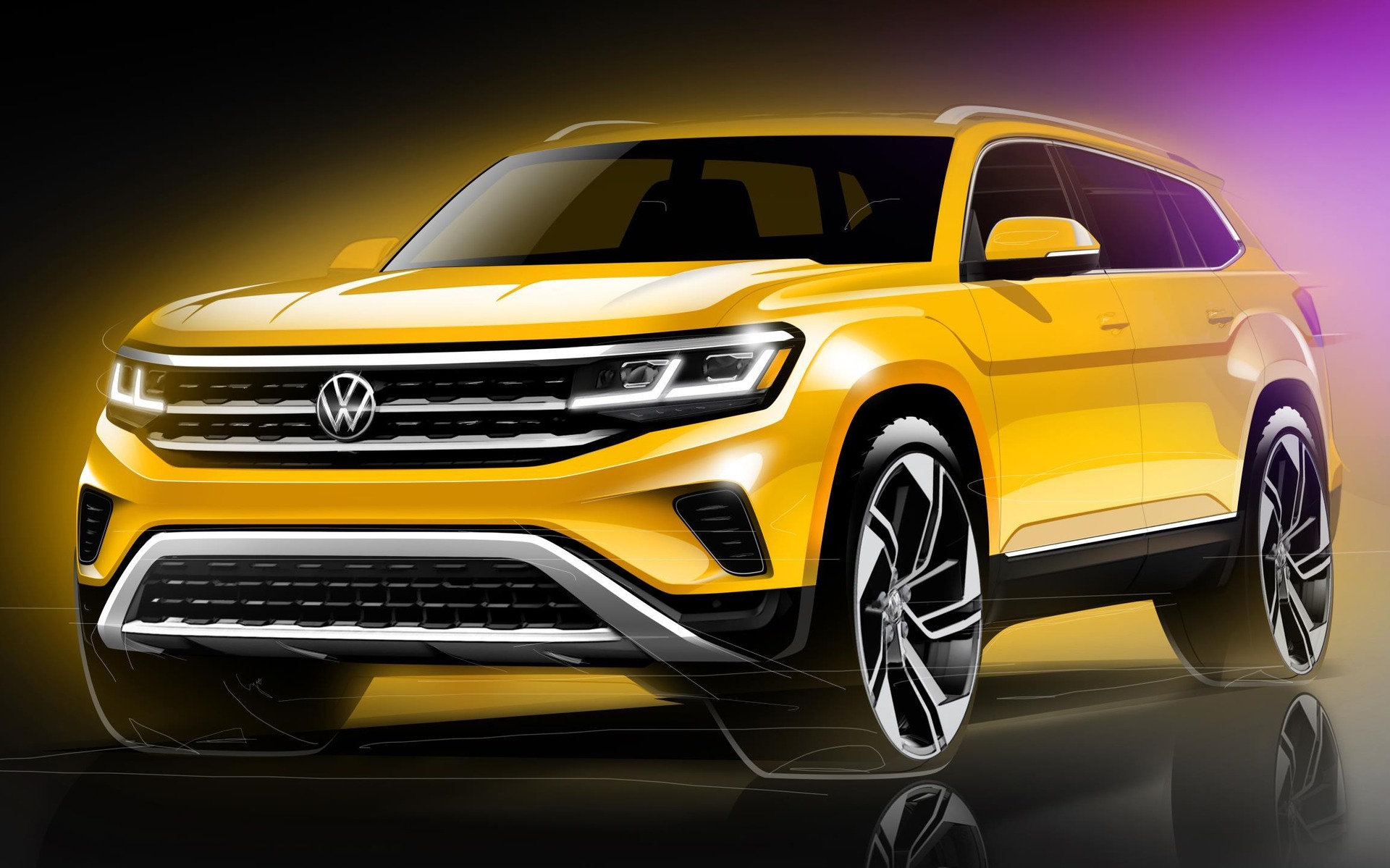 Volkswagen launched the three-row Atlas for the 2018 model year and recently added a coupe-style variant called Atlas Cross Sport.
And just a few days ago, the company eliminated the front-wheel drive option in Canada, thus making its 4MOTION system more accessible for 2020.
As sales continue to rise, the Volkswagen Atlas is back in the news today because the German automaker is announcing a mid-cycle refresh for 2021—sooner than expected as Volkswagen models typically have longer generations.
The three sketches that were released show a revised grille, headlights, taillights and bumpers adding up to a sharper look that's more in line with the aforementioned Atlas Cross Sport. None of them provides a glimpse of the updated interior, however. Car and Driver claims the vehicle will be three inches longer—but not any roomier—to comply with pedestrian safety guidelines.
Volkswagen says new driver assistance and technology features will be part of the 2021 Atlas, as well. Expect Dynamic Road Sign Detection and Traffic Jam Assist to be among them.
It appears the 2.0-litre four-cylinder and 3.6-litre V6 engines will remain as they are now. Still, we're pretty sure consumers will like the changes and see even more reasons to buy an SUV rather than a car.
In fact, in a recent poll conducted by Volkswagen in the U.S., 96 percent of respondents ranked SUVs as the best vehicles for the money, and 87 percent said they had no plans to own any other kind of vehicle in the future. They also feel more confident on the road in an SUV to the tune of 94 percent.
The 2021 Volkswagen Atlas will reportedly launch next May. Look for a slight price increase.
Share on Facebook