2021 Chevrolet Tahoe and Suburban Make Their Promising Debut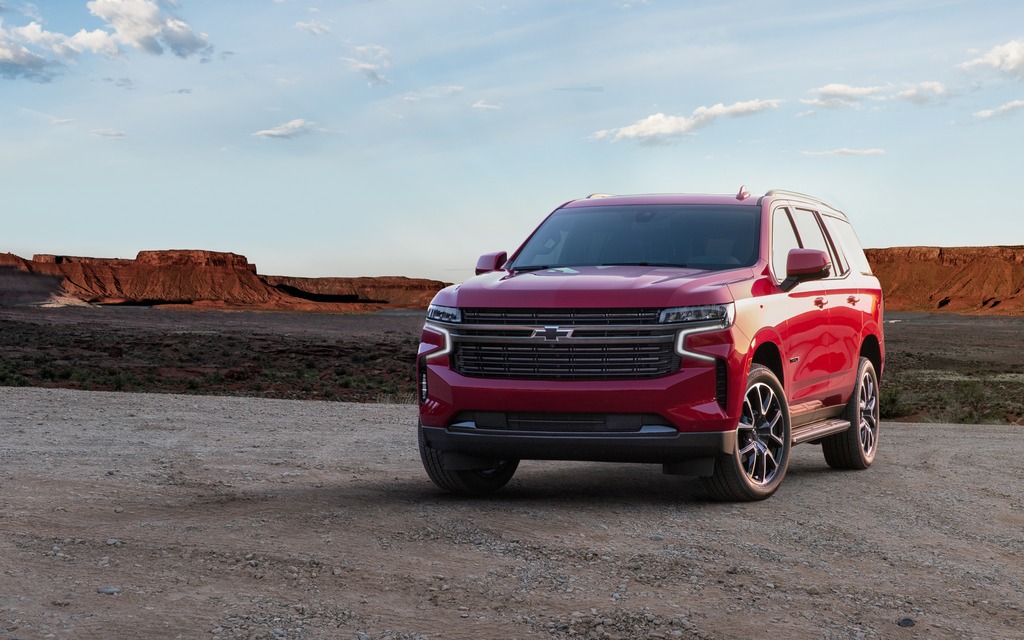 The Chevrolet Tahoe and Suburban full-size SUVs have been around for a long time. In fact, the latter originally entered production… 85 years ago!
As family haulers, secret service vehicles and the choice of celebrities, these big rigs sell more than 300,000 units annually around the globe. The Arlington, Texas assembly plant builds one every minute.
On Tuesday night in Detroit, General Motors unveiled the next-generation 2021 Tahoe and the longer-wheelbase Suburban. They offer the most interior space of any SUV along with exclusive technologies and features.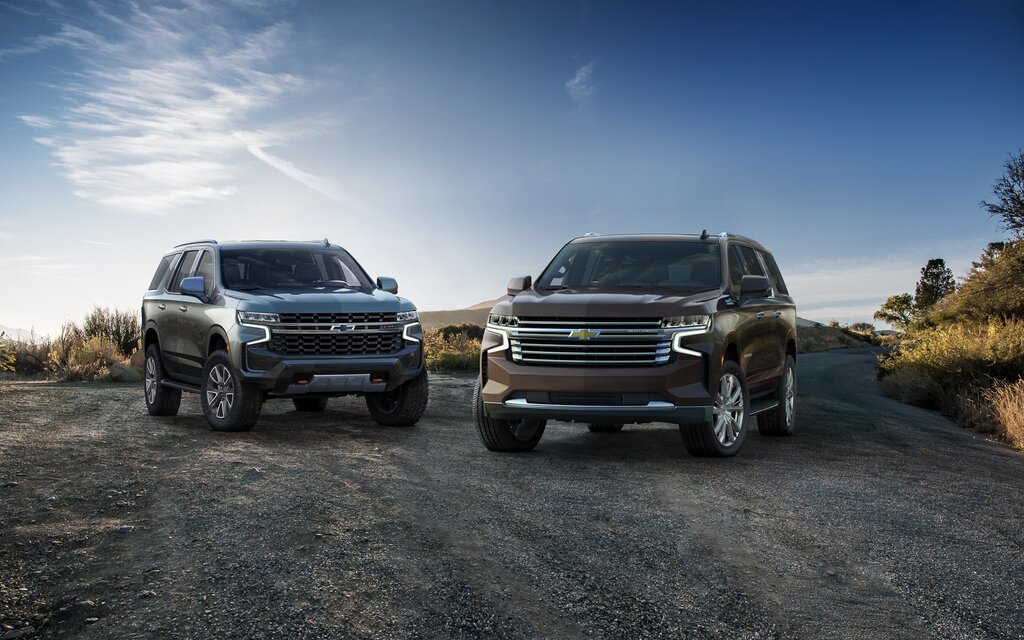 Bigger and More Comfortable
We didn't get the opportunity to drive the new Tahoe, but we sat inside one as a professional driver took us on a wild ride around the Milford Proving Ground in Michigan.
While it sports a new chassis, new exterior look and new cabin, the Tahoe is still instantly recognizable. The redesigned architecture is flatter and longer, resulting in 25 centimetres of extra legroom in the third row. There's also 66 percent more cargo room behind the third row in the Tahoe, and 19 percent more maximum cargo space behind the first row in the Suburban—both best-in-class.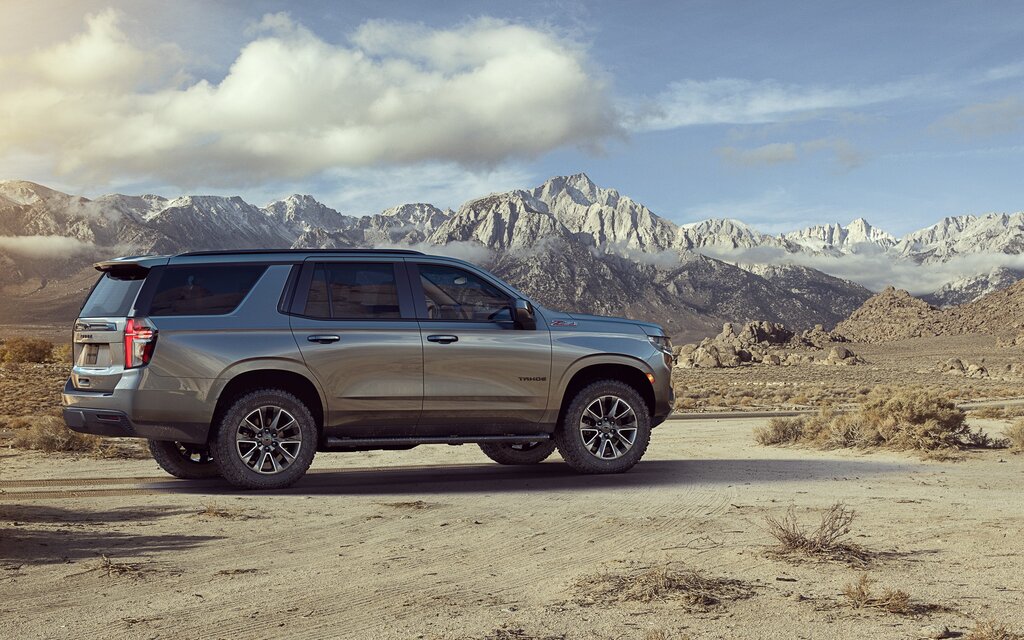 Compared with the Ford Expedition that we later used for the same route, the 2021 Chevrolet Tahoe felt quieter and more comfortable. It seemed to do a better job of masking road imperfections. Still, we will wait until our own test drive to make a final judgement.
Diesel is Back
The next-generation Tahoe and Suburban are available in many different trims and configurations, from the luxurious High Country to the off-road-ready Z71.
There engines can be specified, as well: a 5.3-litre V8 (355 hp, 383 lb-ft), a 6.2-litre V8 (420 hp, 460 lb-ft) and a brand new 3.0-litre turbo-diesel V6 (277 hp, 460 lb-ft). All of them are mated to GM's excellent 10-speed automatic transmission.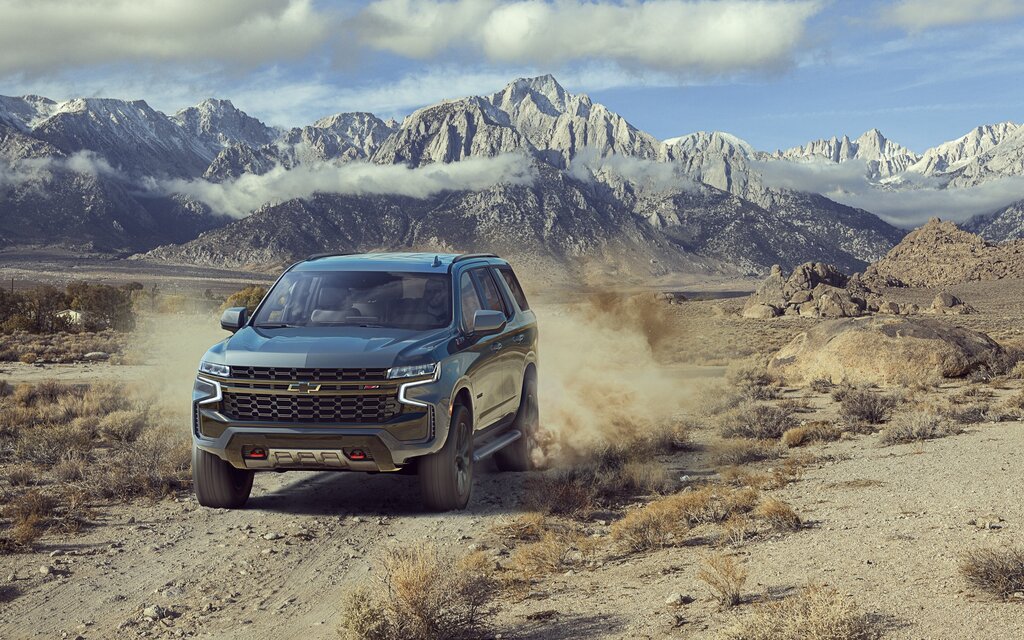 The biggest improvement to the Chevy Tahoe might just be the suspension. The independent rear suspension is paired with available Magnetic Ride Control dampers. Even better, the automaker is introducing an Air Ride adaptive suspension that offers load-leveling at all four corners of the vehicle and up to 10 centimetres of ride-height adjustment.
During our brief time aboard the new Tahoe, the suspension worked wonders even when travelling on rough pavement at speeds up to 160 km/h.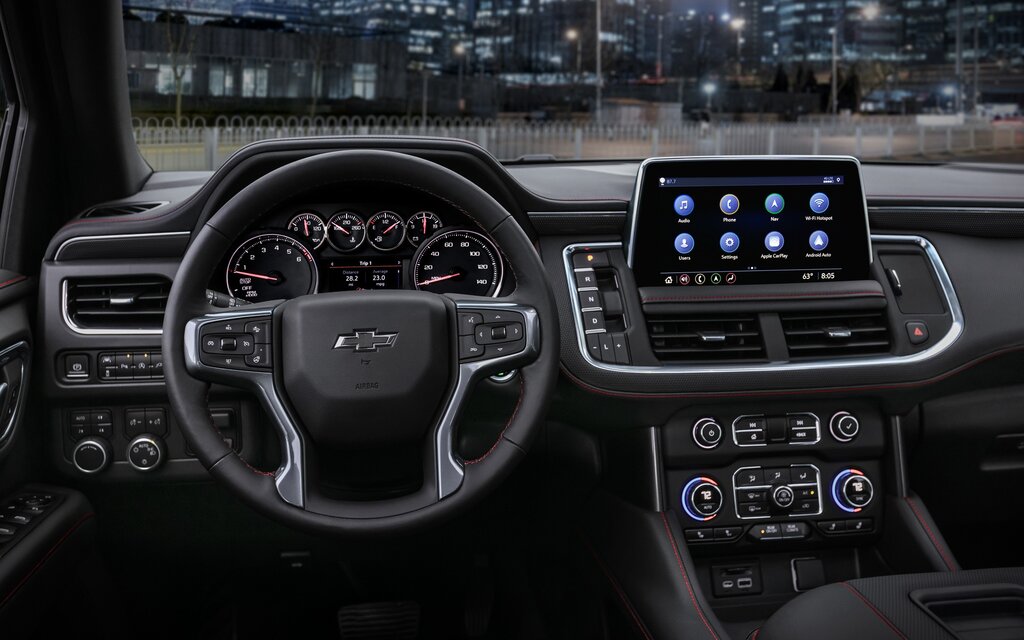 What's Next?
The 2021 Chevrolet Tahoe and Surburban will go on sale sometime next spring. Towing capacities and pricing details will be announced closer to launch.
As for their GMC Yukon and Yukon XL cousins, their debut is set for January. Naturally, The Car Guide will be on hand to cover the event.
What about the Cadillac Escalade? This one remains a mystery at this point. Rumour has it that a fully electric variant is in the works. We'll see…
Share on Facebook