2020 Subaru Impreza: The Winning Formula Continues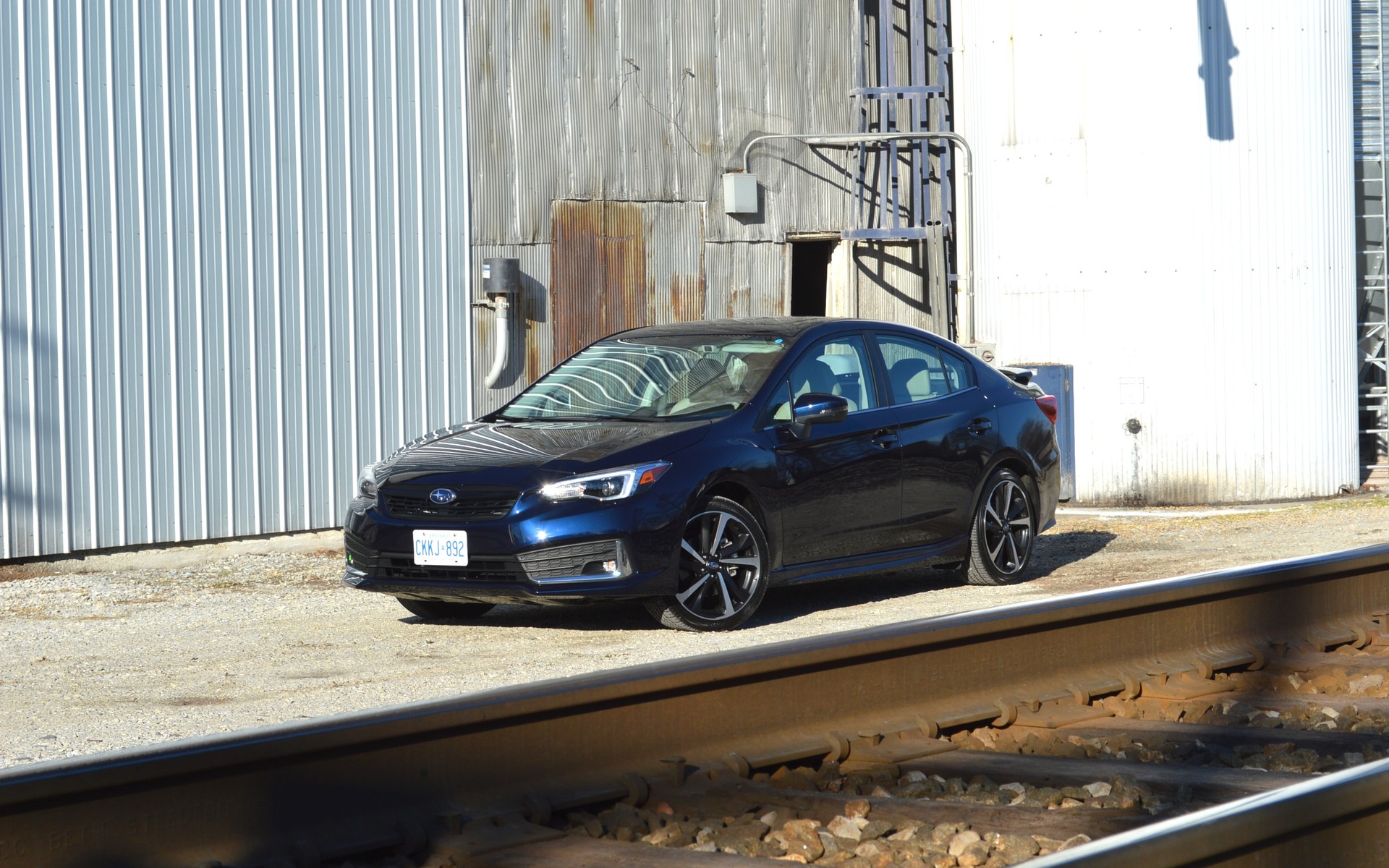 Strong points

Legendary AWD system
Versatile hatchback model
Reasonable fuel consumption

Weak points

Very few noteworthy updates for 2020
Engine is a bit noisy
Full report
During our trip to Lafayette, Indiana to attend the media launch of the Subaru Crosstrek PHEV, we also had the opportunity to test drive the 2020 Impreza.
What's New for 2020?
Originally introduced in 1992, the Impreza has had a great career. The current generation dates back to 2017, so the 2020 model year only sees minor changes including a revised grille and front bumper. It looks more like the Legacy, which is all-new this year.
Designers moved USB ports to a different section of the centre console, but they're not any more accessible. The suspension benefits from a few modifications to improve comfort, though the real-world difference is negligible. What's more, a new Ocean Pearl paint is now available.
Same Boxer Engine
There are no changes under the hood of the 2020 Subaru Impreza. The naturally aspirated, 2.0-litre flat-four engine is still rated at 152 horsepower and 145 pound-feet of torque.
Convenience, Touring and Sport models can be had with either a five-speed manual transmission or a CVT, and this goes for the five-door hatchback, too. Said CVT is almost a natural fit for Subaru's Boxer engine as the two work extremely well together. In fact, we fear for the survival of the manual gearbox.
To make things worse for the latter, the EyeSight suite of advanced driver assistance features is only available with the CVT. Subaru claims pairing the systems with a clutch and stick is too complex.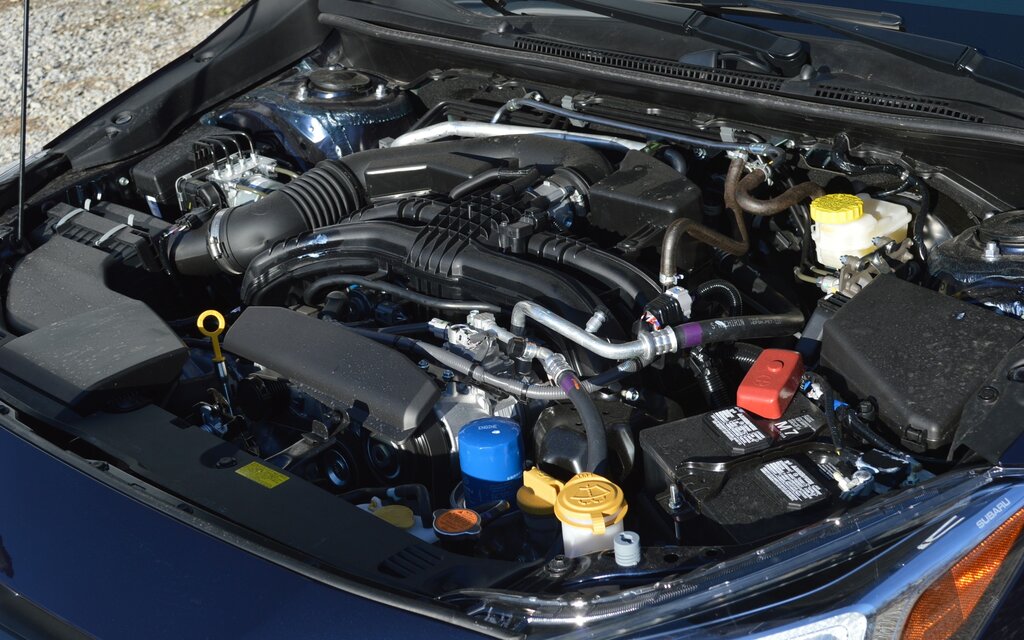 Five Doors FTW
While we tested the four-door sedan this time around, we can't stress enough how much more practical the five-door Impreza is. Their cargo capacity is rated at 348 litres and 588 litres, respectively.
Moreover, the hatchback is just $1,000 more expensive than the sedan, which starts at $19,995. By comparison, the Honda Civic and Mazda3 have a much bigger price gap between the two body styles.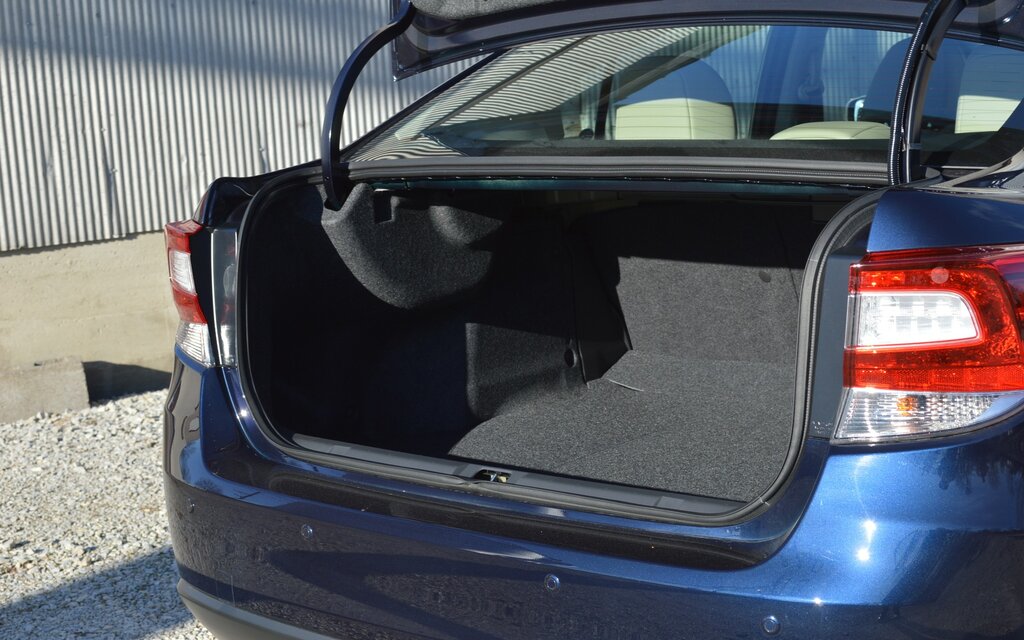 Setting an Example
Subaru owes a lot of its enviable reputation to its excellent all-wheel drive system, which used to give the Impreza a major competitive edge as every other compact car in Canada came with front-wheel drive only.
However, competitors are starting to catch up. Since 2019, the Mazda3 is available with AWD, though in GS and GT trim only. Unlike Subaru, Mazda doesn't offer this option with the manual transmission. And as far as sales are concerned, the Mazda3's numbers are down nearly 20 percent this year, so the folks at Subaru have no reason to panic.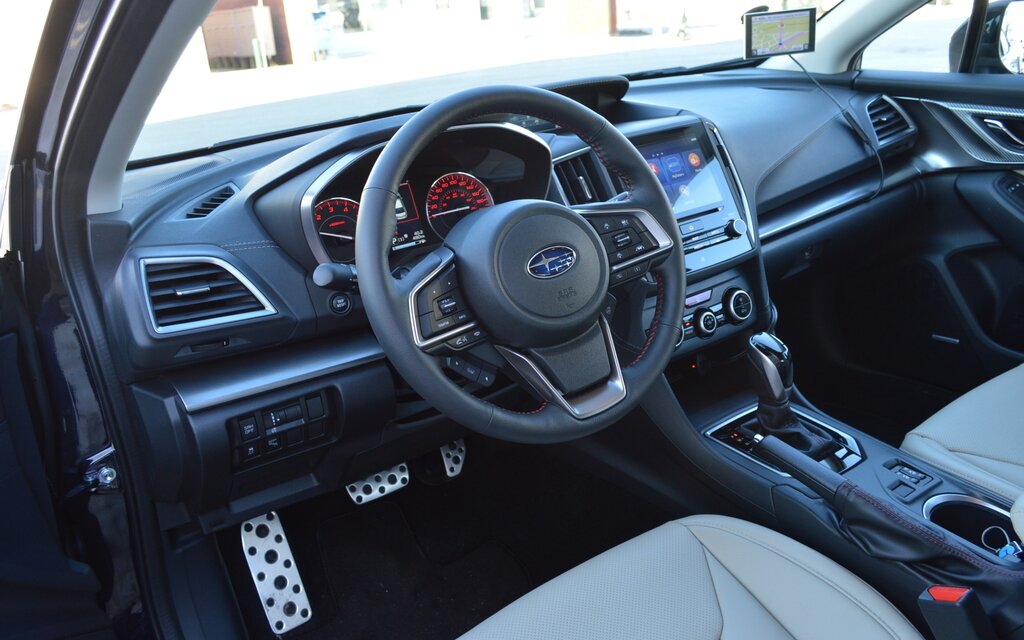 Fuel Economy vs. Performance
If you think the 2020 Subaru Impreza is not very fuel-efficient due to its AWD system, guess again. Natural Resources Canada rates it at a combined 7.5 L/100 km when equipped with the CVT. A Mazda3 AWD with a six-speed automatic transmission burns 8.2 L/100 km on average.
And for those who seek performance and fun behind the wheel, Subaru continues to offer the WRX and WRX STI, of course. The former retails from just under $32,000 and its turbocharged 2.0-litre engine produces 268 horsepower, while the latter costs a little more than $42,000 and extracts 310 horsepower from a 2.5-litre Boxer.
Share on Facebook