2020 BMW Z4: The Better of the Two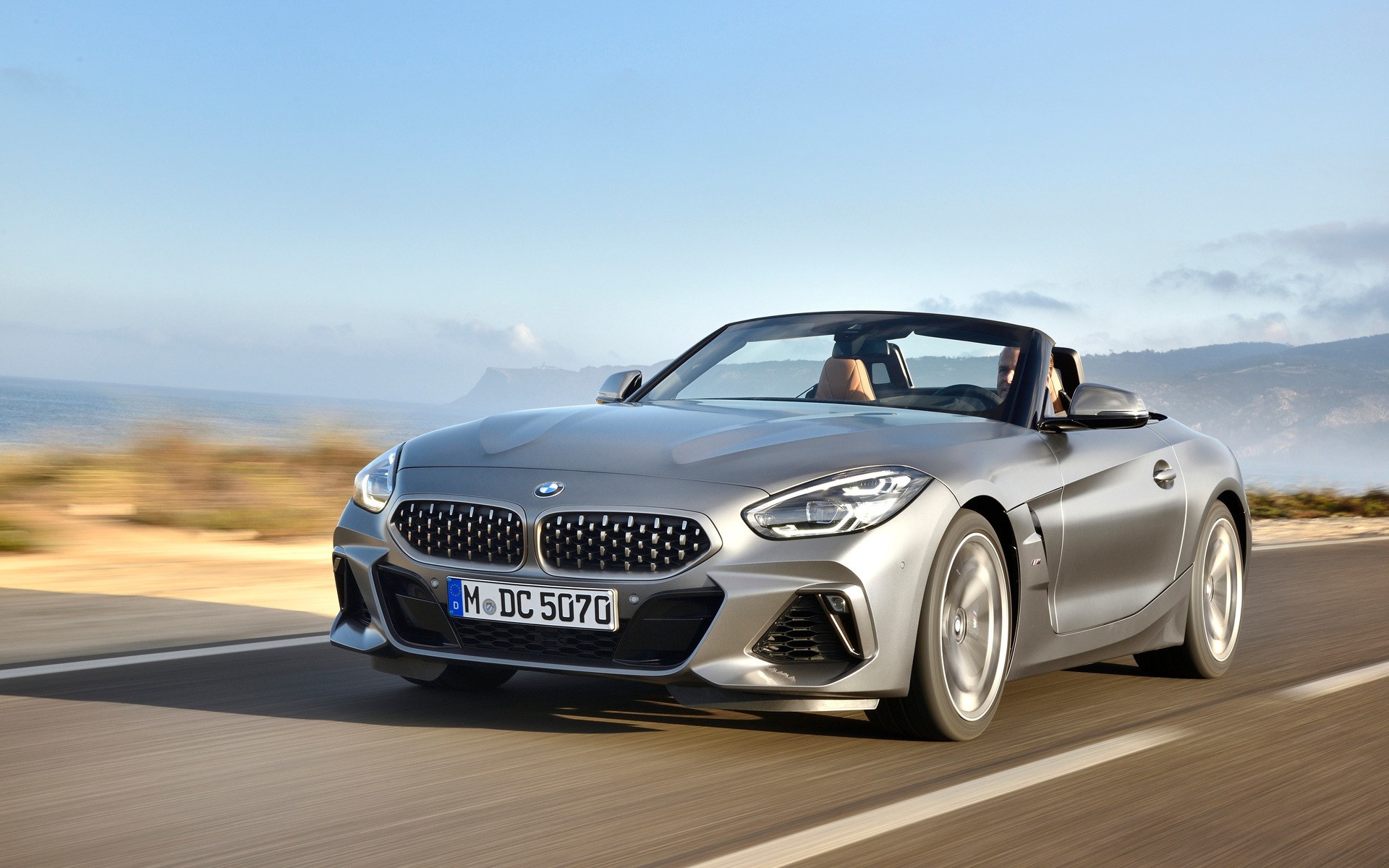 Strong points

Strong yet flexible engine
Excellent dynamics
Superior fit and finish
Decent cargo capacity

Weak points

High price
No manual transmission
Steering lacks a bit of feedback
Full report
Sales of sports cars are falling right now and with development costs continuing to rise, it only makes sense for automakers to join forces and create a common platform that has the ability to spawn different products.
That's what Toyota and BMW did with the GR Supra and Z4, respectively. These cars use a similar powertrain and a few other shared components, but they differ in terms of body style, suspension tuning and interior layout.
For BMW, the latest Z4 roadster might not even have existed if it weren't for the help of Toyota. Drop-top models are much less popular these days and even though BMW took care of the design and development, production of the Z4—and GR Supra—is actually handled by Magna Steyr in Graz, Austria.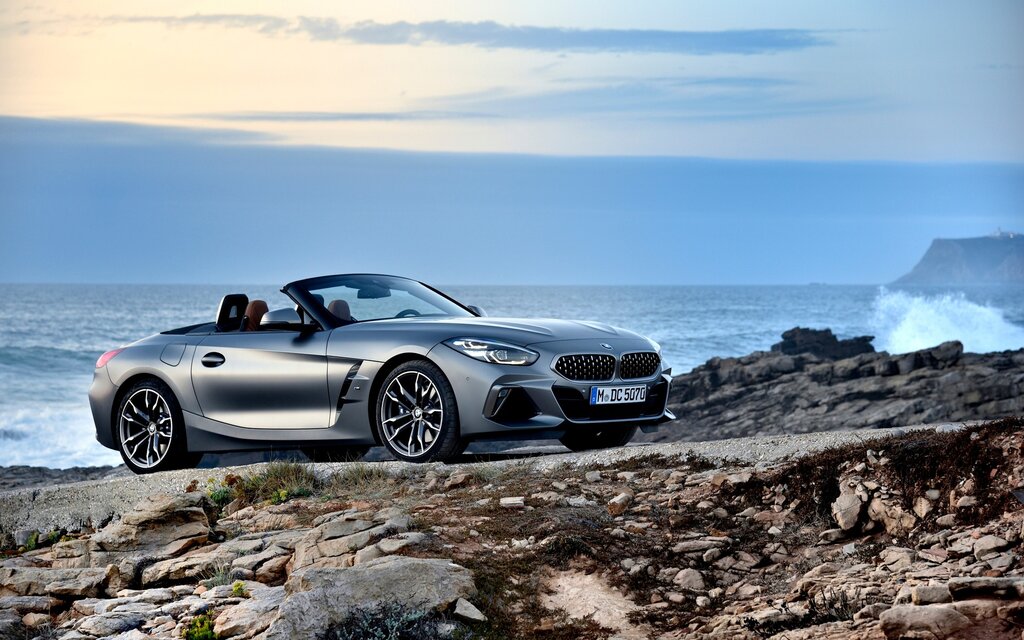 Back to the Roots
The third-generation 2020 BMW Z4 is a classic roadster with a soft top, just like the original. It replaces the heavier, second-generation model equipped with a retractable hard top.
From a technical standpoint, the Z4 rides on a version of the CLAR platform that underpins the 8 Series (coupe, convertible, Gran Coupe and M models) and 7 Series sedan.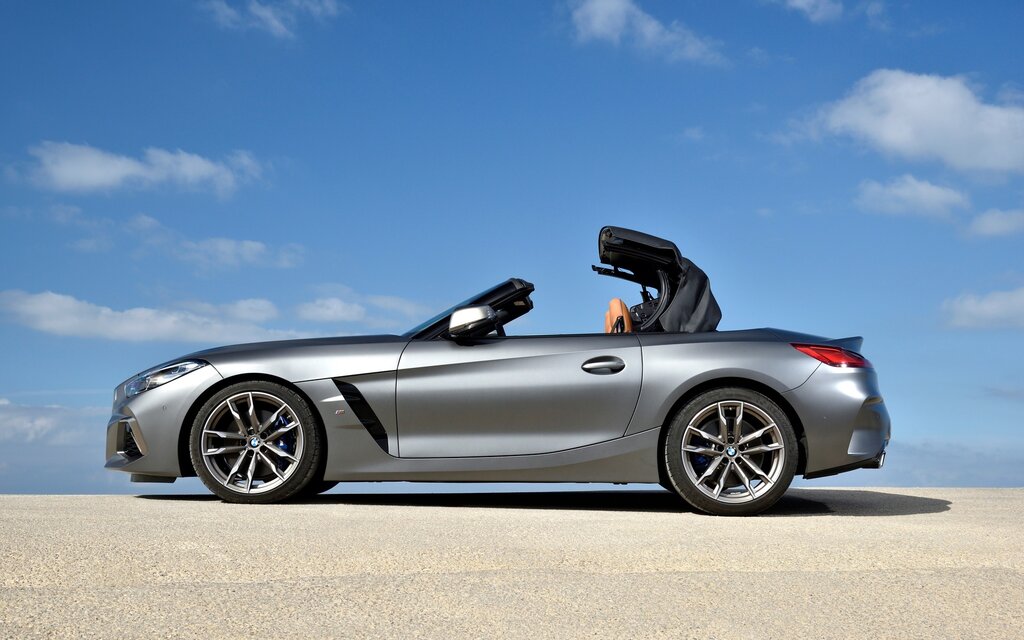 Certainly Not Cheap
Our tester was a Z4 M40i that normally starts at $76,100. It featured the Luxury Package ($4,000) with a driver assistant, head-up display, Harman Kardon audio system and a Wi-Fi hotspot, among other things.
The Driver Assistance Package ($1,650) added adaptive cruise control with stop and go, plus active parking assist. Then there were standalone options like leather seats, metallic body paint, a gloss black kidney grille and 19-inch wheels wrapped in performance tires, which together required a premium of $3,145.
The final tally was $84,645—certainly not a bargain.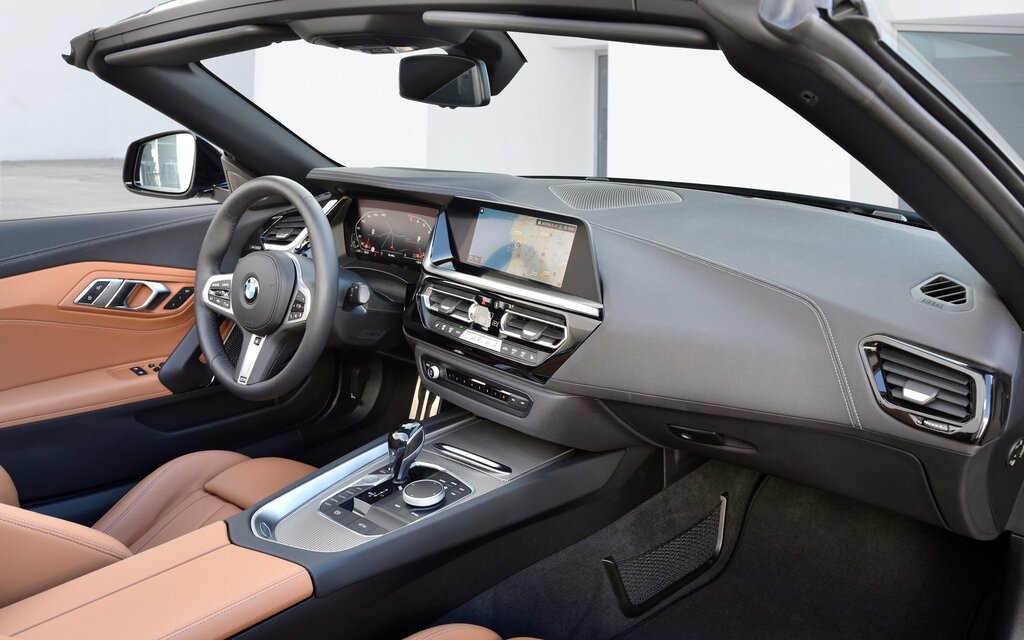 Inline-six Magic
It didn't take long for us to fall in love with the BMW Z4 M40i and its turbocharged inline six-cylinder engine, which the company has turned into an art.
The car felt quite responsive with peak torque delivered from 1,600-4,500 rpm. However, the real beauty of this impeccably balanced engine can be found at higher revs. Max power comes in at 5,500 rpm and the rush to get there is just so smooth.
The Z4 sounds fantastic during the whole process, too, particularly with the top down, though it doesn't match a naturally aspirated engine in terms of auditory thrills. A manual gearbox would have been nice to add more excitement to the mix, alas BMW is offering an eight-speed automatic transmission exclusively.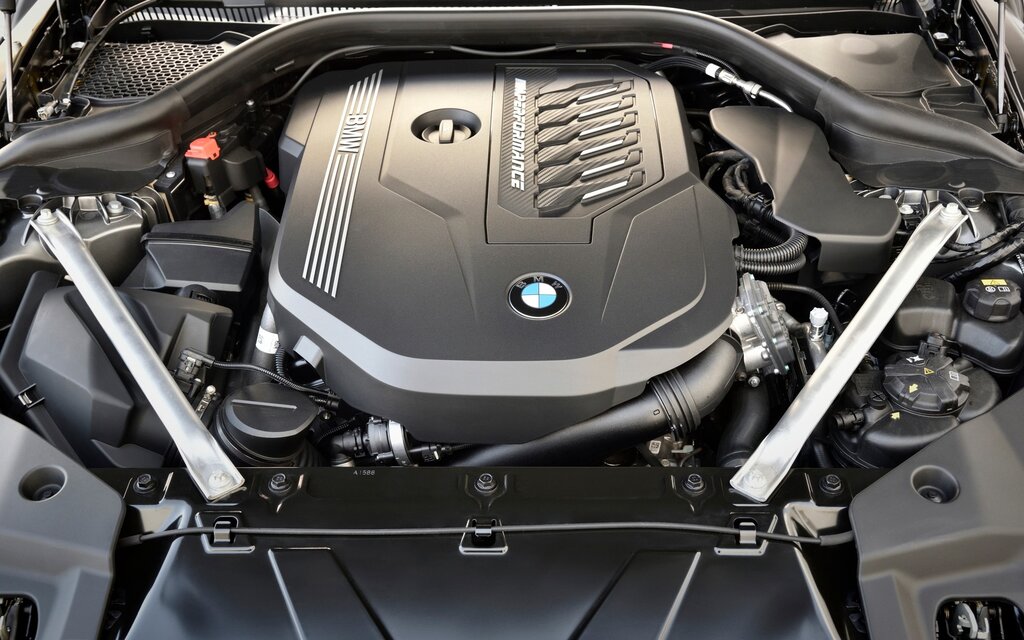 Make no mistake, however: the new Z4 is a real treat to drive. While it lacks a bit of feedback, the steering is a model of precision and responsiveness, making it easy to throw the car into the perfect trajectory in corners.
Because you're sitting close to the rear axle, you can really feel the reactions of the chassis. When powering out of a corner, it's easy to spot the moment where the rear wheels start to lose traction. And because you can delay the intervention of stability control by selecting Sport mode, plenty of tail-wagging can be done and a lot of fun can be had either on twisty roads or highway on-ramps.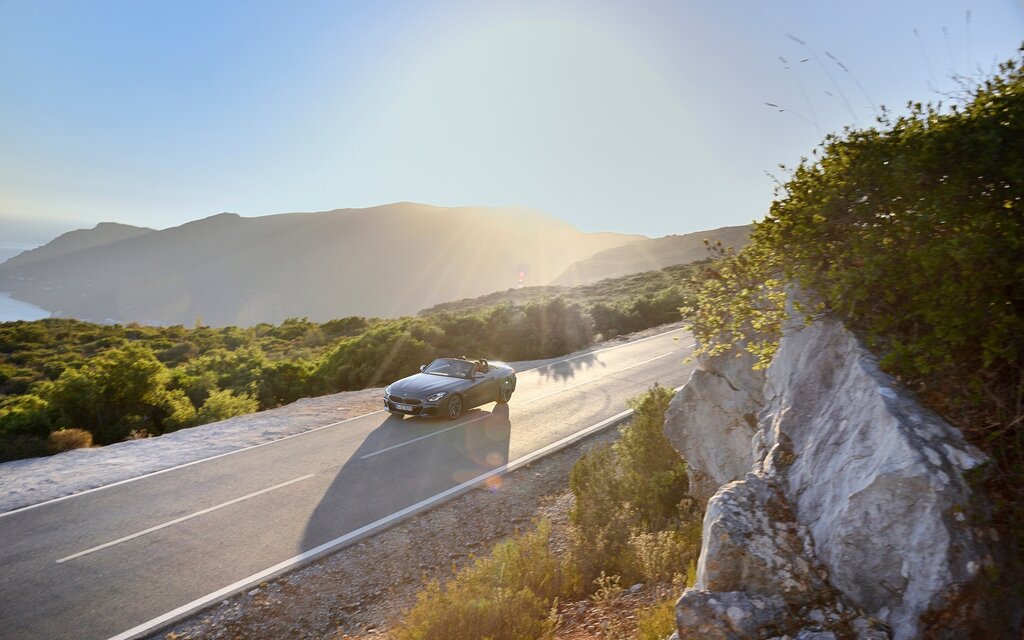 Life Inside the Z4
With a perfect driving position, a thickly rimmed sport steering wheel and a true cockpit-style interior, the 2020 BMW Z4 has all the credentials of a sporty roadster. Fit and finish is commendable, as well.
A sign of modern times, the conventional instruments have been replaced by a digital panel similar to the one in recent BMW products. While cute and user-friendly, it's not as graphically sharp and configurable as Audi's Virtual Cockpit. The middle of the dashboard houses a colour touchscreen powered by the latest generation of iDrive, as seen in the new X5, X7 and 3 Series.
Complaints? Naturally, there are a few. The head-up display is impossible to read when wearing polarized sunglasses and the centre armrest becomes useless when the cup holders are occupied. On a positive note, trunk capacity (281 litres) is fairly generous by roadster standards, mainly because the new soft top doesn't take up as much space as the old hard top.
Ultimately, the Z4 is an accomplished roadster that proves more pleasant to drive than its mechanical cousin, the Toyota GR Supra. The latter boasts a stiffer suspension and its instrument panel was seemingly designed for gamers.
Share on Facebook