Hyundai Vision T Concept Previews a Plug-in Hybrid SUV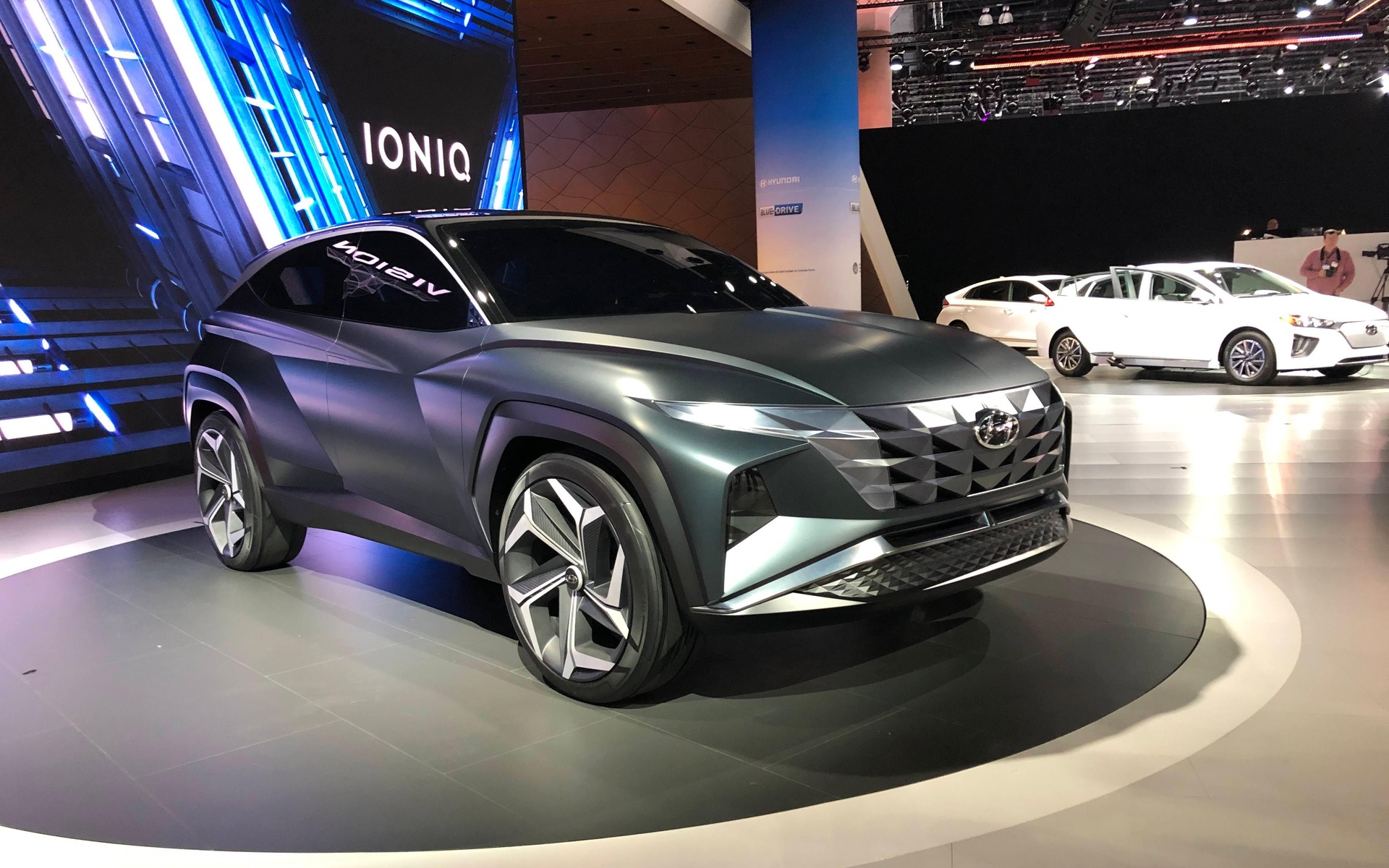 The 2019 Los Angeles Auto Show marked the world debut of a plug-in hybrid SUV concept by Hyundai called Vision T. It signals a future production model and shows the design direction Hyundai wants to take for small urban SUVs.
Right now, this segment is covered by the Kona and Tucson. Pretty soon, the Venue will join the mix.
The Vision T is the seventh concept produced by the Hyundai Design Center in Korea. Unfortunately, the company didn't provide any technical information about the vehicle, let alone the powertrain. We just know there's a charging port on the rear fender.
Here's an interesting detail, though: when stationary, the grille is closed and static. Once in motion, each individual cell of the grille continues to move in a prescribed sequence to control airflow to the powertrain, optimizing aerodynamics and fuel efficiency in the process.
Hyundai recently announced its commitment to introduce 13 alternatively fueled vehicles by 2022, including six sedans and seven SUVs.
Share on Facebook