Volkswagen Presents ID. SPACE VIZZION Concept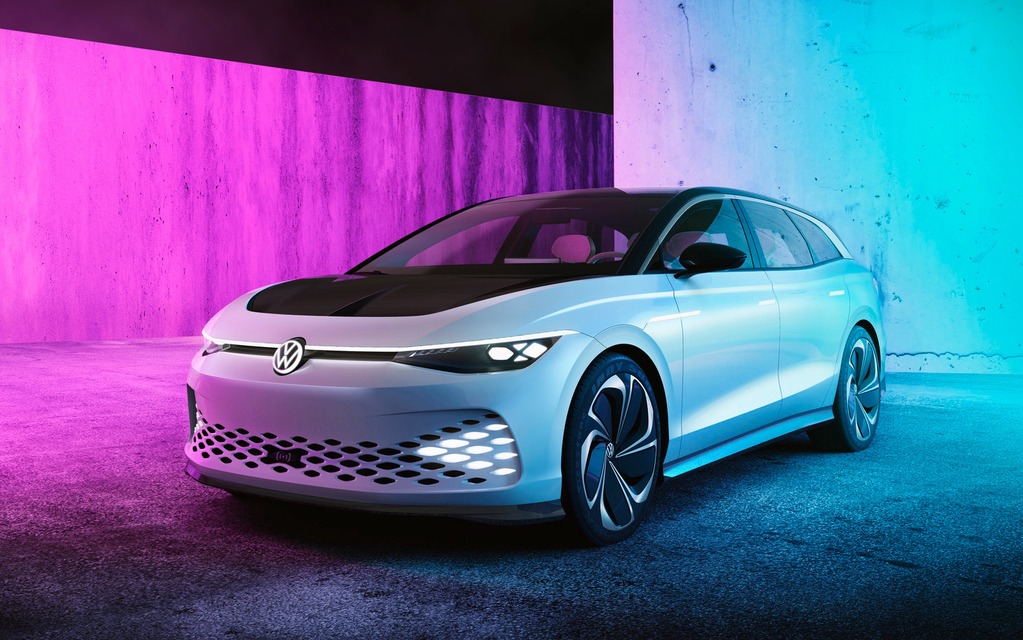 During a special event at the renowned Petersen Automotive Museum in Los Angeles, Volkswagen presented the seventh concept car of the ID. family.
Like all the others, the Volkswagen ID. SPACE VIZZION is fully electric and built on the German automaker's MEB platform. It produces up to 250 kilowatts (335 horsepower) and accelerates from 0-100 km/h in just 5.4 seconds.
More importantly, an 82-kWh battery is mounted under the floor and provides a range of up to 480 kilometres according to EPA testing.
Physically, this new crossover concept is said to combine the style of a grand touring car with the practical space of an SUV. Aerodynamics were a key part of the development, resulting in a low drag coefficient of 0.24.
Airflow apertures have been integrated into the eye-catching front end: the air flows through a horizontal panel between the headlights and is directed to the rear over the extremely low-slung hood (remember, there is no engine underneath).
The cabin is spacious and inviting thanks to a large panoramic roof, cream-coloured synthetic leather seats (made from apple residues) and customizable ambient lighting. No chrome is used; rather, you'll find a chrome-like paint finish.
The cockpit may not be as fancy as those found in recent concepts from other brands, but it still impresses with a giant 15.6-inch touchscreen that appears to float over the dashboard and a futuristic head-up-display system with augmented reality in front of the driver. An interactive light strip between the A-pillars also provides key information.
The ID. SPACE VIZZION concept will inspire a series production model that will be presented at the end of 2021 and launched in different variations in Europe, North America and China. Before that, Canadians will get an electric SUV called ID. 4 and maybe, just maybe, the ID. 3 hatchback revealed in September.
Share on Facebook