This Custom Dodge Charger Has AWD and 1,525 Horsepower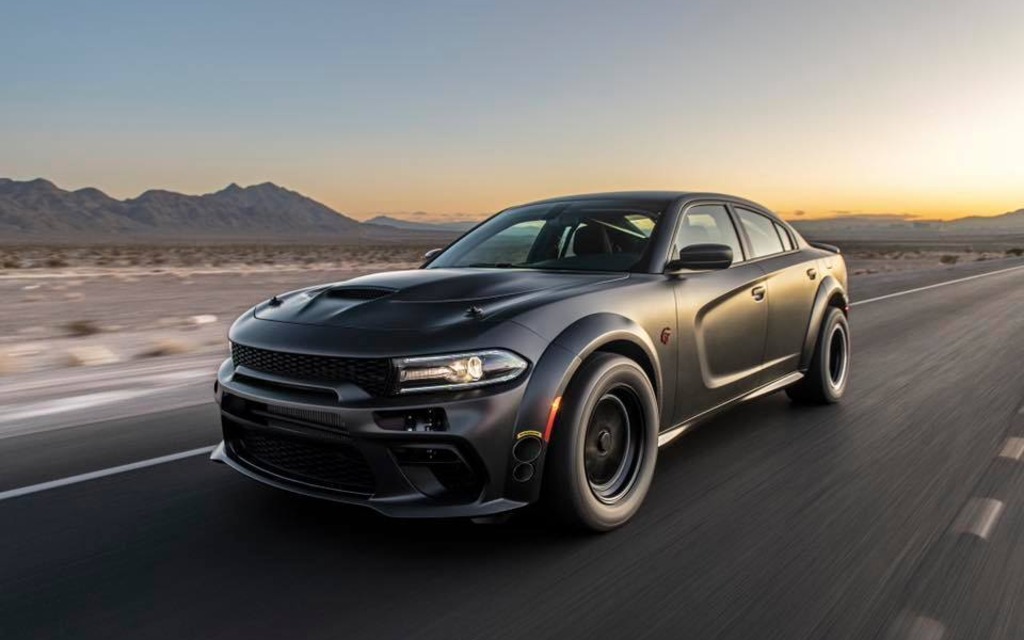 If you like the AWD variant of the Dodge Charger for its all-season performance, but find the 292-horsepower V6 too modest, here's something that will blow you away.
The tuning specialists at SpeedKore Performance, together with exhaust system manufacturer Magnaflow, took an AWD-equipped Charger Enforcer police car and replaced the Pentastar engine with a V8 from the Challenger SRT Demon!
Still not content with 800+ horsepower, they removed the supercharger and fitted a pair of big turbochargers that can actually be seen behind the front bumper.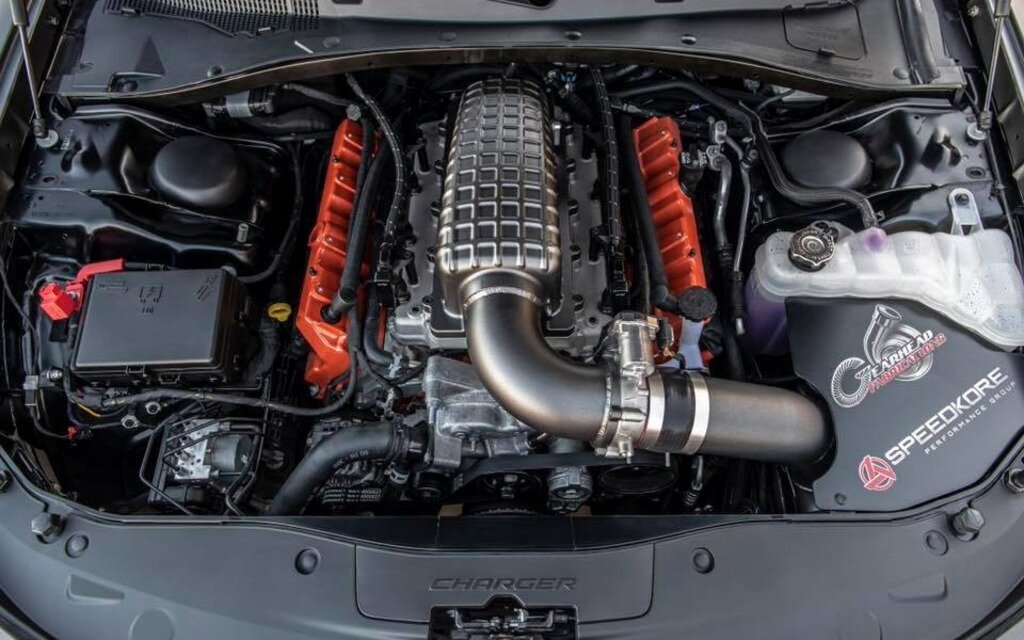 The result? A surreal 1,525 horsepower—transferred to all four wheels using a modified AWD system that includes a carbon driveshaft, a reinforced transfer case and more.
According to Car and Driver, this custom Dodge Charger combines two different exhaust setups. The regular one is a three-inch Magnaflow competition series exhaust routed out the back. When the track mode is activated, a special valve system dumps the gases through a second exhaust exiting around the front fender. A waste gate evacuates excess pressure at the same spot to make the exhaust note even louder.
This is unquestionably one of the most extreme Chargers on the planet. We sure would love to take it for a spin!
Share on Facebook