Aston Martin Unveils a Turbocharged... Motorcycle?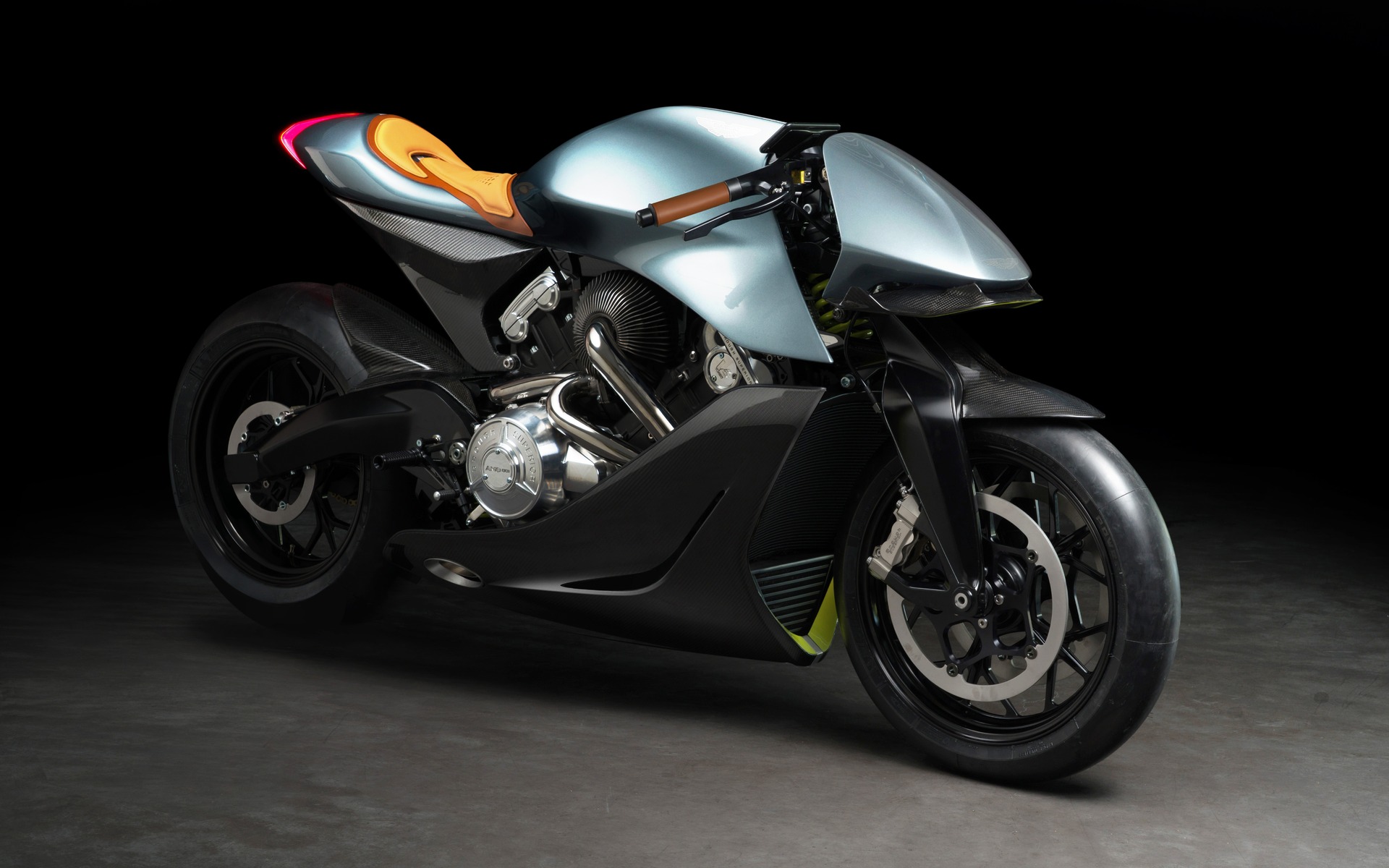 Aston Martin is a name most often associated with sophisticated sports cars, some of which house a big V12 engine under the hood. The British luxury carmaker also surprised a lot of people a few years ago when it introduced the Cygnet, a microcar based on the Scion IQ.
This time, Aston Martin is making headlines for a very different type of vehicle. In collaboration with Brough Superior, the company unveiled the QMB 001 motorcycle in Milan.
This futuristic-looking, track-only bike is built on a titanium and carbon fibre frame. Weighing a mere 180 kilograms, it uses a 997cc V-twin engine featuring a variable-geometry turbocharger to produce 180 horsepower. Power is sent to the rear wheel through a six-speed transmission.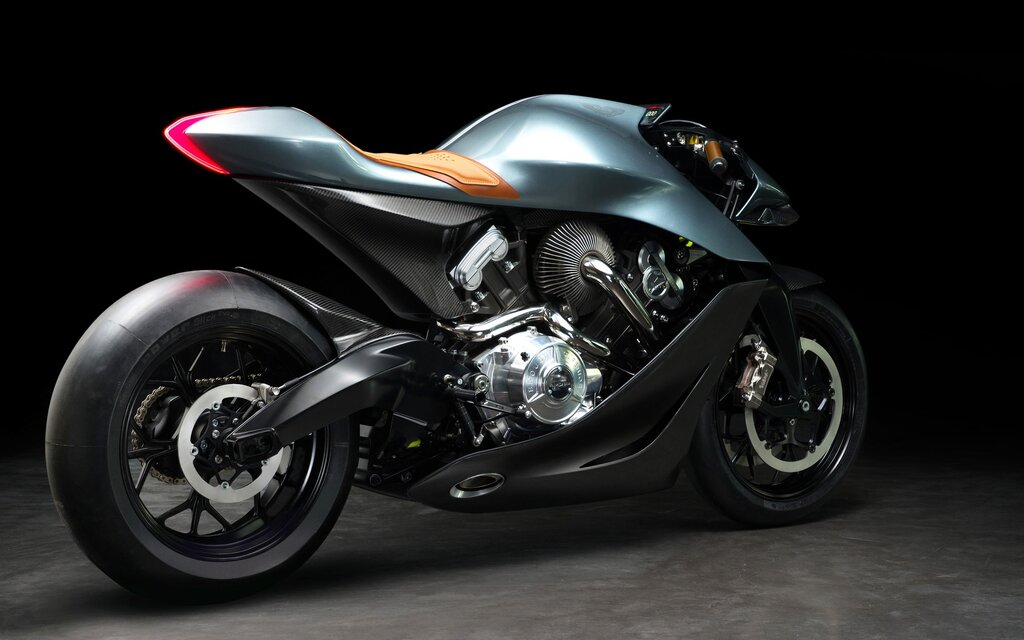 The minimalist body in carbon fibre contributes to the overall rigidity of the motorcycle.
Aston Martin says production will be limited to just 100 units globally. At €108,000 (approx. $157,000), it's only a few grand cheaper than a Vantage coupe.
Share on Facebook