Ford Bronco Teased with Bronco R Race Prototype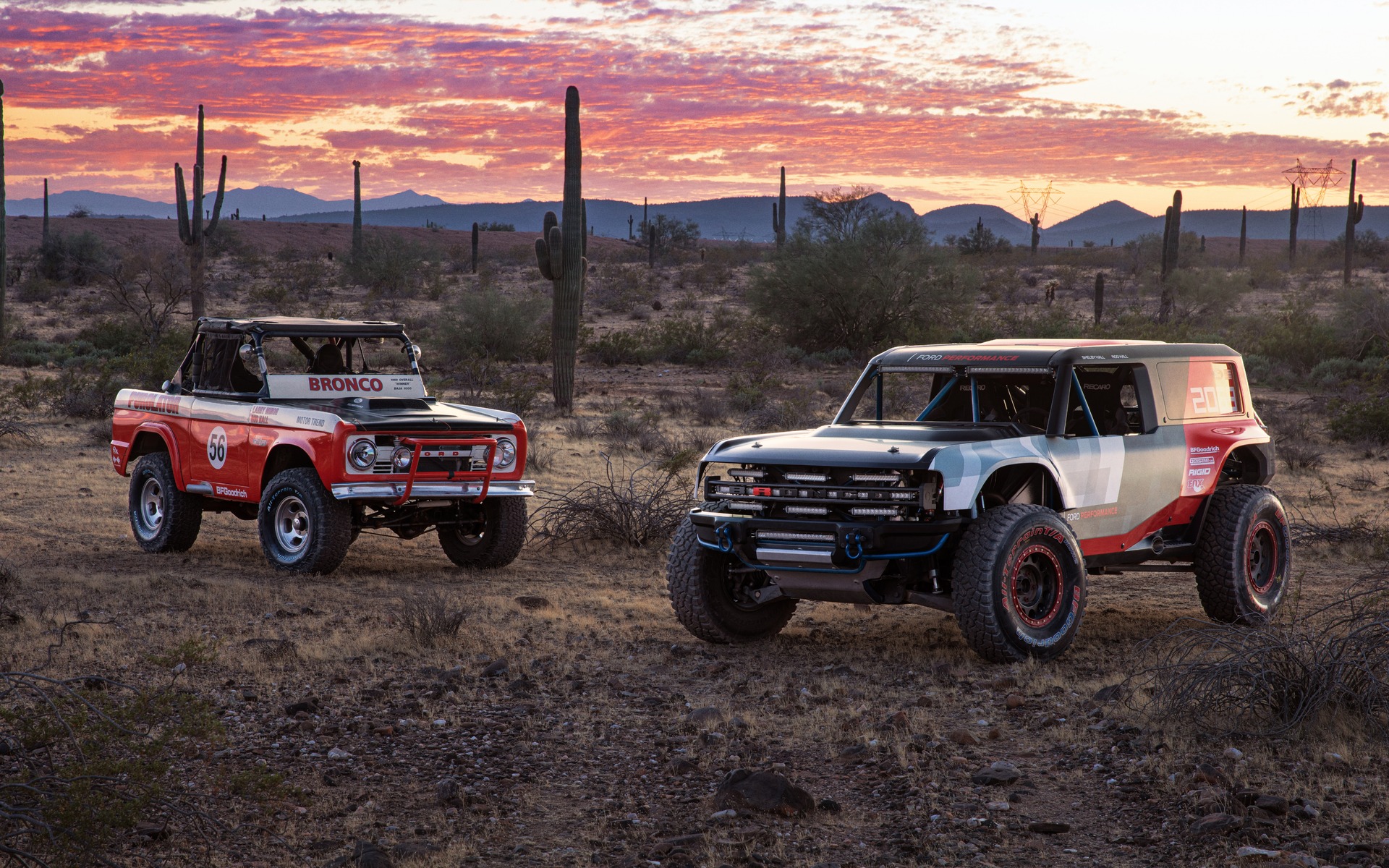 In order to whet the appetite of future Bronco customers, Ford Performance has just introduced a Bronco R prototype that will take part in the Baja 1000 off-road endurance race in the Mexican desert from Nov. 19-24.
This is the automaker's way of celebrating the 50th anniversary of Rod Hall's historic Baja 1000 win while further building anticipation for the production model, to be unveiled in a world premiere next spring.
Ford Performance says the Bronco R prototype rides on the same T6 platform, but it's pretty clear at first glance that this machine has little in common with a street-legal vehicle.
In addition to a minimalist body and tubular chassis, it features an independent front suspension with 14 inches of travel and a production-based five-link rear chassis design with up to 18 inches of travel, plus custom Fox shocks, 17-inch beadlock-capable aluminum wheels and 37-inch BFGoodrich tires—a combination not unlike Ken Block's Gymkhana cars such as the 1965 Mustang "Hoonicorn" RTR or the monstrous 1977 F-150 "Hoonitruck".
The exterior is inspired by the winning 1969 Baja 1000 Bronco livery (see photo gallery). No. "2069" stretches across the Bronco R's rear quarter-panel and wing: "20" to signal the class in which it will race and "69" in honour of the year in which Hall roared to an overall victory in the Mexican 1000 (now Baja 1000).
Share on Facebook