Toyota GR Supra GT4 is a 429-hp Track Star You Could Race
Toyota's GAZOO Racing (GR) division has announced that it will start the sales of GR Supra GT4 race car for customer teams starting March 2020 in Europe before expanding to North America in August.
Based on the hot new GR Supra, this track-only car is developed and produced by Toyota Motorsport GmbH. The main highlight, of course, is the turbocharged 3.0-litre inline six-cylinder engine that has been tuned to deliver 429 horsepower—up from 335—with a seven-speed sports automatic transmission featuring paddle shifters and a mechanical limited-slip differential driving the rear wheels.
An Akrapovic exhaust system will be fitted and Ravenol will provide first-fill lubricants.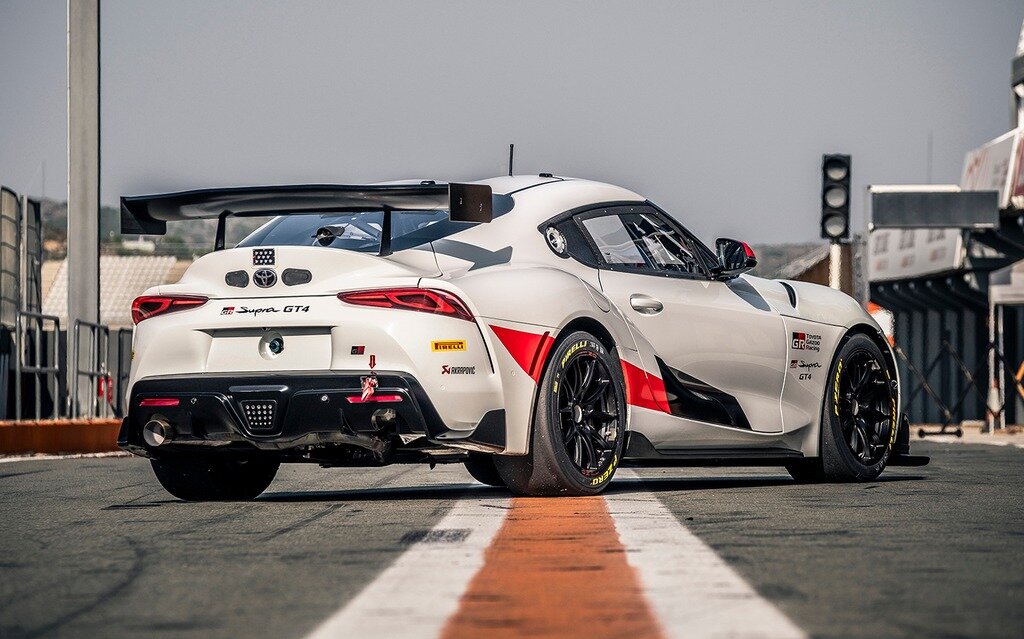 The GR Supra GT4's front splitter and rear wing are made of natural fibre composite, helping reduce its weight to 1,350 kilograms (2,976 pounds). The brakes are enhanced through the use of dedicated race calipers with six pistons in front and four in the rear.
A high-strength roll cage will be installed on the lightweight steel body and drivers will take place in an FIA-standard racing seat with six-point harness. Furthermore, the carbon fibre instrument panel display and steering wheel will be specifically designed for GT4 competition.
Interested teams can contact TRD USA for GT4 sales and customer support. The car is expected to cost €175,000 in Europe (the base Supra starts at €65,900 in France and $64,990 in Canada), but pricing for our market has not been announced yet.
Share on Facebook